Aloha Friday Picks: Pizza and Pop-Ups
Start your April off right with Brooklyn-style pizza, Aloha Beach Services attire and beach cleanups!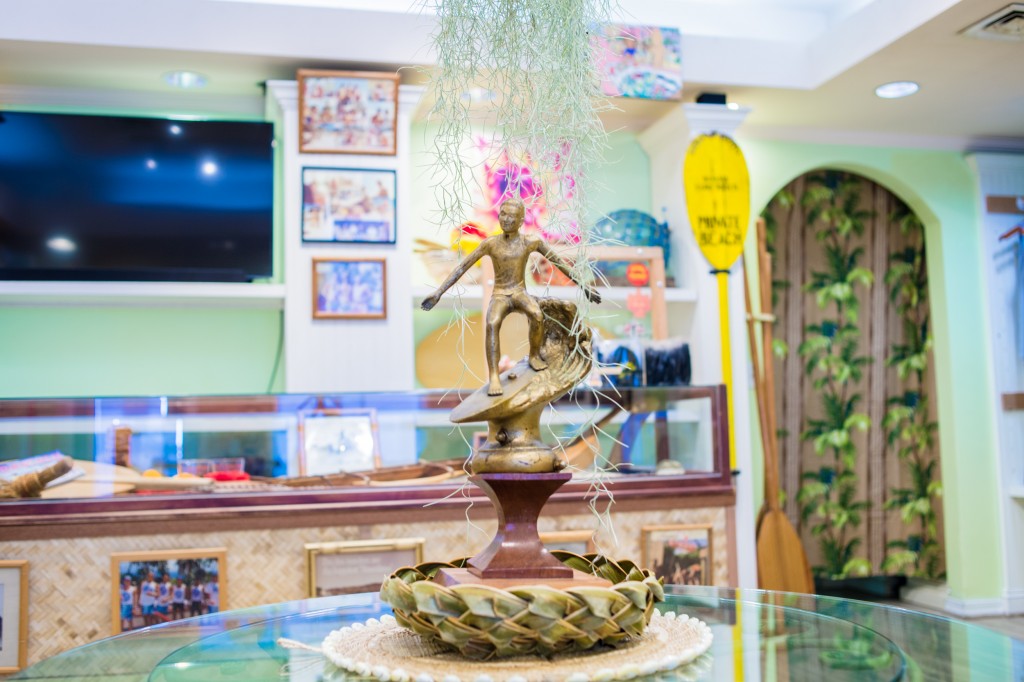 Aloha Friday Picks is a weekly news blog that will run every Friday and features three things we recommend you do, try or experience over the weekend. Send us tips at media@hawaiimagazine.com.
True to form, March rolled in like a lion—buffetting the Islands with torrential rains and flooding towns from Maui to Kauai—and left like a lamb. Now, April is upon us, and it is truly beginning to feel like spring in Hawaiʻi. And if you want to start your month off right, then you'll want to check out our Aloha Friday Picks for the first weekend of April.
Pizza Time!
If you haven't already dropped into one of Honolulu's newest pizzerias, Pizza Mamo, located where the old Brick Fire Tavern used to be, then now is the time. The pizza hub—opened by Matthew Resich, owner of Brick Fire Tavern, and in partnership with Chinatown neighbors Danny Kaaialii and Jonny Vasquez, owners of Encore Saloon and The Daley—Pizza Mamo will be offering two new styles of pizza, the Detroit-style and the Brooklyn-style. The Detroit-style dish offers a double risen rectangular pan pizza with a caramelized cheese crust using farm-fresh Wisconsin brick cheddar, while the Brooklyn-style is a 16-inch New York/Napolitano hybrid thin-crust pizza cooked to perfection, marrying the best aspects of American pizza and the Italian classic. Yum.
Pizza Mamo is open daily for dine-in and takeout Sunday through Thursday from 11 a.m. to 8 p.m., and Friday to Saturday from 11 a.m. to 10 p.m. To order online, visit eatpizzamamo.com.
Mālama the ʻĀina
Earlier this week, I found myself doing a beach cleanup for a story that can be found here. While it felt good to tidy up Ala Moana Beach Park, the key takeaway I got from doing a beach cleanup was seeing just how much one-use plastics and trash are littered on a daily basis. It was disheartening—to say the least—and I began to seriously look at my own lifestyle. Do I need to use my Keurig to make coffee in the mornings? Should I go to businesses that still sell their plate lunches in styrofoam containers? How can I make a difference? If you haven't done so already, grab a pair of gloves and a reusable trash bag and hit the beach—the earlier the better. It may be an eye-opening experience.
Buy Aloha-Approved Apparel
For over 75 years, Aloha Beach Services in Waikīkī has been offering visitors and locals surf lessons and canoe surfing experiences. Now, for the first time in its history, Aloha Beach Services will be opening a brick-and-mortar retail location. Aloha Beach Services will offer branded merchandise, such as t-shirts, hats, surfwear and skateboards. The pop-up will also include pāpale niu, or handmade woven coconut palm frond hats, made by the current Waikīkī Beach Boys. And if you love Waikīkī—who doesn't?—the store will also be displaying relics from the district's storied past.
Moana Surfrider, A Westin Resort & Spa, 2335 Kalākaua Ave., open from 11 a.m. to 7 p.m. Find out more on Aloha Beach Services website.