Aloha Friday Picks: Plant Trees, Watch Hula or See Sunflowers on Oʻahu
Celebrate Arbor Day, the Prince Lot Hula Festival and sunflower season this weekend.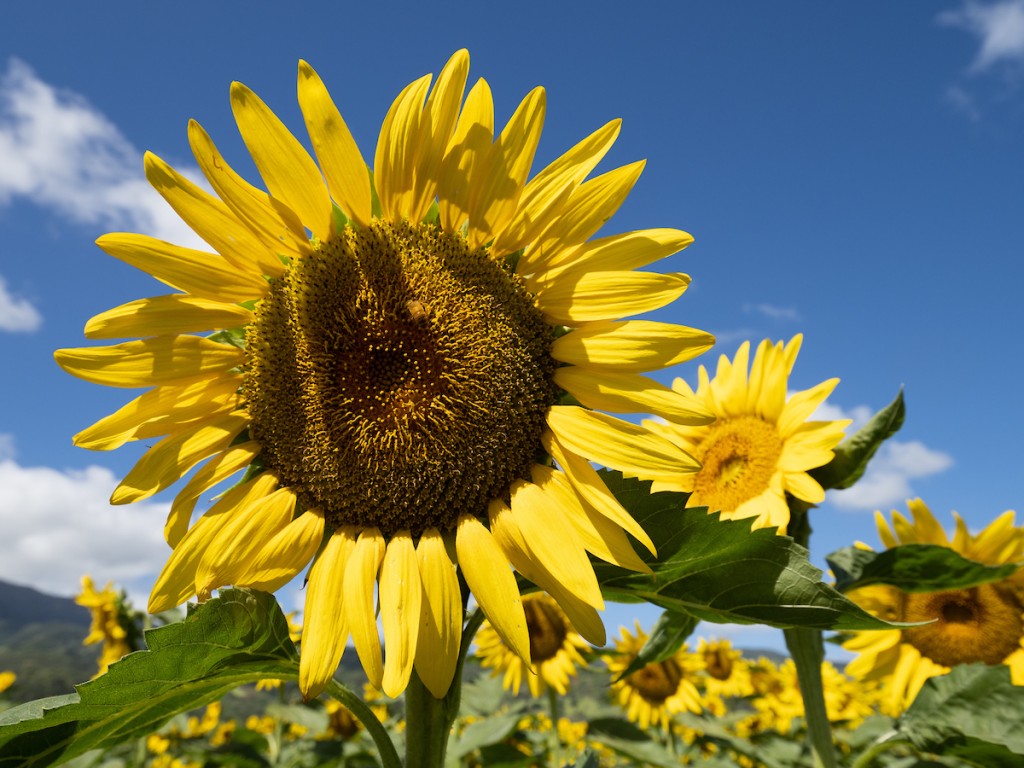 Aloha Friday Picks is a weekly news blog that will run every Friday and features three things we recommend you do, try or experience over the weekend. Send us tips at media@hawaiimagazine.com.
It's November—can you believe it? And it's already getting a little cooler around here. It's a great time to get outdoors and plant a tree for Arbor Day or drive through picturesque sunflower fields in Waimānalo. And if you plan to stay indoors—we don't judge!—check out the annual Prince Lot Hula Festival, which has gone virtual this year.
1. Get a Tree, Plant a Tree
Arbor Day Hawaiʻi officially starts on the first Friday in November—that's today—but tree giveaways and celebrations are taking place on Saturday around the state. Most locations will be drive-thru only and some will require reservations. Visit this site for times and locations on Oʻahu, Maui and Kauaʻi where you can pick up a free tree.
2. Watch the Prince Lot Hula Festival
Hawaiʻi's largest non-competitive hula celebration goes virtual this year—so you don't have to be in the Islands to watch it. The Moanalua Gardens Foundation broadcast the 43rd annual Prince Lot Hula Festival on Thursday on KHON, but the two-hour program, which features hālau dancing at Queen Emma Summer Palace on Oʻahu, will also replay this weekend, too: 7 p.m. HST on Saturday on KHON2 and 8 p.m. HST on Sunday on KHII. If you miss all that, you can watch it on Monday, Nov. 16 on Moanalua Gardens Foundation's Facebook page.
3. See Sunflowers in Waimānalo
View this post on Instagram
Get your selfie sticks ready. The popular sunflower event at Waimānalo Country Farms is back this month—but a little different because of COVID-19. This time, you can drive around the farm, past farm animals and stopping for quick photo opps. The farm stand will be open, too, though it's drive-thru and cash only. Here, you get can fresh corn on the cob, ice-cold watermelon and the farm's famous freshly squeeze lemonade.