Aloha Friday Picks: Seize the Day
Take advantage of our breezy summer weather and get out there!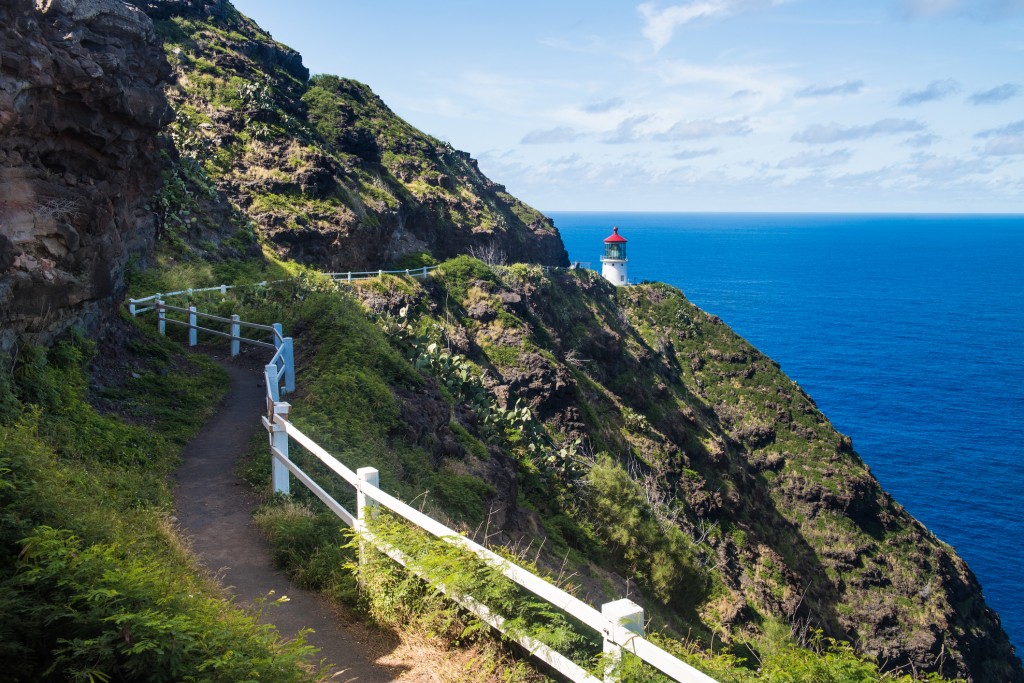 Aloha Friday Picks is a weekly news blog that will run every Friday and features three things we recommend you do, try or experience over the weekend. Send us tips at media@hawaiimagazine.com.
It's the first weekend of August, but it sure doesn't feel like it! Over the past week, we've been blessed with strong tradewinds and comfortable temps, which isn't what most island residents would expect to find during summer's final month. And it is a great reason why visitors and locals should seize the day—without risk of overheating under the hot Hawaiian sun. How you decide to spend the last few weeks of summer is entirely up to you, but we've put together a few recommendations for this weeks' edition of Aloha Friday Picks. Check them out!
1. Celebrate National Lighthouse Day by Visiting a Lighthouse
People love lighthouses. Maybe it's because of their unique structural design, or how they help ships navigate through the night. Or maybe, people just like hiking to them. Either way, National Lighthouse Day falls on August 7 each year and is a great excuse to go out and see some of Hawaiʻi's fantastic lighthouses. Obviously, the Makapuʻu Lighthouse Trail on Oʻahu is one of the most popular hikes on the island, however, there are others. Kīlauea Lighthouse on Kauaʻi, for example, is stunning—and the area also serves as a national wildlife refuge. The Diamond Head Lighthouse is also one of Oʻahu's oldest lighthouses, built in 1898 and is even registered on the National Register of Historic Places.
2. Dust Off that Camera Gear
One of the best parts about taking pictures in Hawaiʻi is that the Islands themselves do half the work in producing beautiful photos. From the sunset scenery atop Haleakalā to the rushing waterfalls along the Pali Highway, it's almost harder to take a bad picture than a good one! So if you've got an epic shot you think would stand out among the rest, be sure to enter HAWAI'I Magazine's 23rd Annual Photo Contest. Categories include Land, Ocean, People, Wildlife and Sunrise or Sunset, and the contest has a grand prize consisting of free roundtrip airfare for two with Alaska Airlines, as well as a four-night stay at the Embassy Suites by Hilton Waikīkī Beach Walk. Talk about good motivation to dig out your camera and get shooting!
READ MORE: HAWAI'I Magazine's 23rd Annual Photo Contest is Open for Submissions
3. Give … Blood?
While we normally try to focus on fun activities to do during the weekend in these Aloha Friday Picks, this one is more of a call for help. Due to COVID-19, the Blood Bank of Hawaiʻi is experiencing a critical shortage in supply and is looking for donors of all blood types. Following strict safety protocols, the Blood Bank of Hawaiʻi is taking donations at the Young Street Donor Center and Waikele Center, which are open seven days a week, as well as its Dillingham location, which is open daily except for Sundays and Mondays. For more information, visit the nonprofits' website here.