Aloha Harvest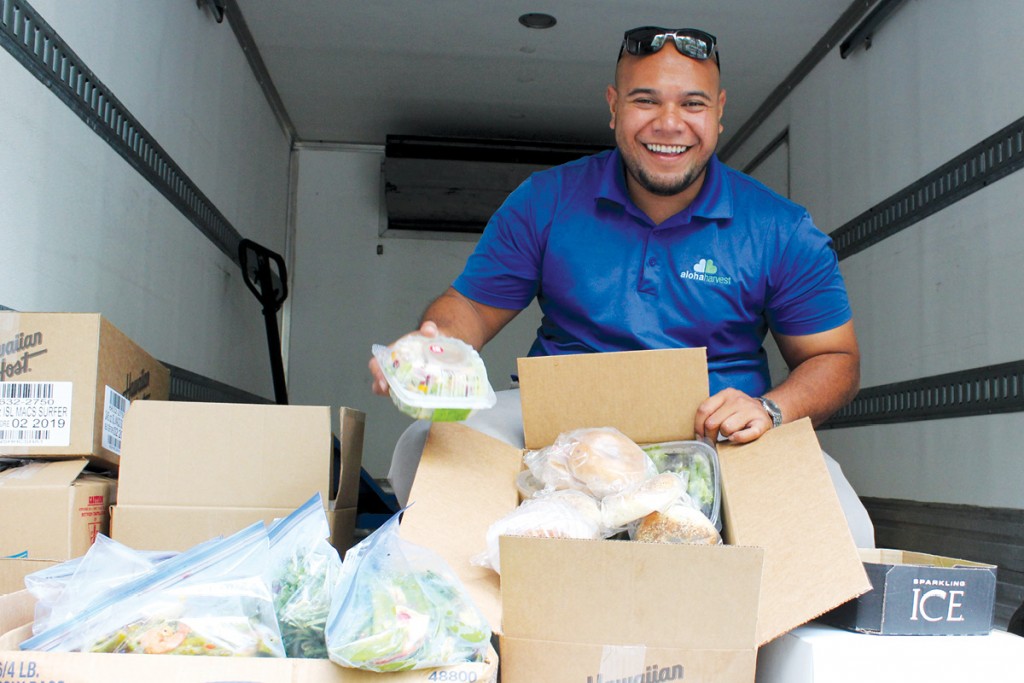 MISSION
Aloha Harvest is a non-profit organization that rescues quality, donated food and delivers it "free of charge" to social service agencies feeding the hungry in Hawaii.
KEY SERVICES PROVIDED
Sole organization in the state that rescues quality excess food from businesses, and delivers it free of charge to nonprofit agencies that serve the hungry.
Picks up perishable and non-perishable food, and this includes prepared foods (hot meals, pastries, sandwiches) and food that is not sellable due to damaged packaging.
Between pickups and deliveries, drivers break down donations into useable portions for receiving agencies.
Deliveries are made on the same day as pick-ups as there is no warehouse to store food.
Tax-deductible receipts are given upon donating excess food.
EVENTS AND OPPORTUNITIES
Every February, Aloha Harvest parks one of its 16ft refrigerated trucks outside of a local grocery store and holds the Fill the Truck Food Drive, accepting both dry goods and fresh produce. Aloha Harvest also holds their annual Compassion in Arts competition in the 4th quarter of each year. This art competition encourages students, grades 6-12, to explore compassion for the hungry through art. Aloha Harvest's newest event, Empty Bowl Hawaii, includes top local chefs teaming up with the Hawaii Potters Guild to create a night of magic. One ticket to Empty Bowl Hawaii includes a handcrafted bowl created by local potters and a serving of soup made by top chefs. This year's event will be held on April 12th at Pomaika'i Ballrooms. Tickets are on sale now.
Corporate and individual volunteers are always needed and welcomed to execute events. Call for more information: 808-537-6945.
LEADERSHIP
Sharon Spear, Board Chair
Nicole Altman, Vice Chair
Aulani Kekuna Cooper, Secretary
Joanna Oshiro, Treasurer
Lisa Tomihama, Director
Mark E. Davis, Director
Debra Van Zile, Director
Butch Galdeira, Director
Scott Sivik, Director
Summer Kaiawe, Director
Ann Kinoshita, Director
Robert Harrison, Emeritus Chair
Kuulei Williams, Executive Director
Aloha Harvest
www.alohaharvest.org
808-537-6945
Kuulei Williams, Executive Director
Kuulei@alohaharvest.org