Amelia Earhart's 118th birthday celebrated on Oahu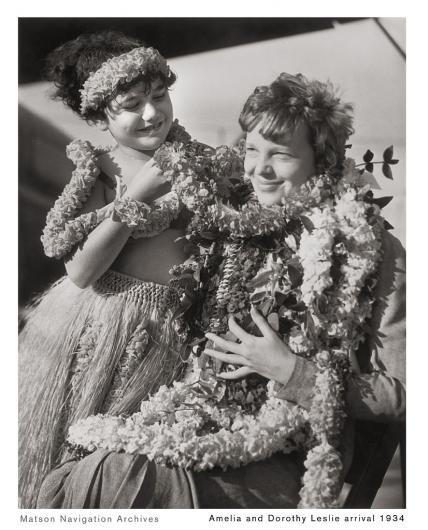 Amelia Earhart, the first person to fly solo across the Pacific and the Atlantic Oceans, vanished in June 1937—months after leaving Oahu for the second time to continue her ill-fated east-to-west around-the-world trip.
On Fri., July 24, the Pacific Aviation Museum in Pearl Harbor will celebrate the record-breaking aviator's 118th birthday from Ford Island Runway, the same location Earhart failed to takeoff on her initial around-the-world flight attempt.
The celebration includes free birthday cake and refreshments, and the chance to see the museum's exhibit revealing snapshots of Earhart's time in Hawaii. Attendees will also get the chance to meet members of the Aloha Chapter of Earhart's Ninety-Nines International Organization of Women Pilots—a continued legacy since she was the group's first president. And, for those willing to dress up in period aviator clothing, the whole family will get free admission.
Earhart first arrived on Oahu in 1934 via Lurline, a luxurious ocean vessel that also carried her Lockheed Vega plane. On that trip, she met then-Honolulu Sheriff Duke Kahanamoku who taught her how to eat pineapple, and she delivered a broadcasted lecture to audiences at the University of Hawaii. She left from Wheeler Field and became the first to fly solo from Hawaii to North America—a stone plaque still commemorates that achievement at Diamond Head State Monument.
She returned in 1937 flying from California—she made the journey in record time, 15 hours and 47 minutes—on the first attempt of what would have been the longest around-the-world trip along the equator. She originally planned to take off from Wheeler Army Airfield but instead moved her plane to Ford Island—now the site of the Pacific Aviation Museum—where it blew a tire on take off. The flight was called off and she returned to the mainland where she later made her second attempt before disappearing.
The "Happy Birthday, Amelia" party runs from 8 a.m. til 5 p.m. and an all-ages look-alike costume contest begins at 1 p.m.