Announcing the launch of the first aio Media Hawaii Lodging and Tourism Awards
The new awards program will recognize outstanding achievements of tourism operators across the state.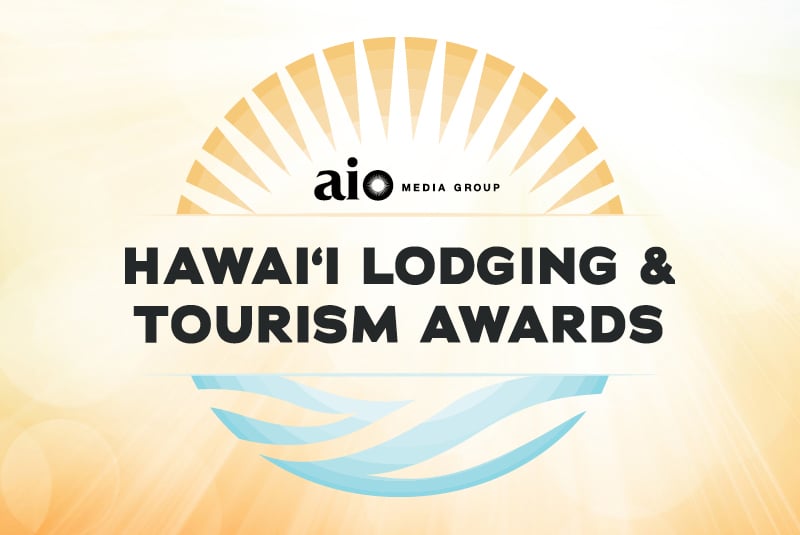 HAWAII Magazine, in partnership with sister publications HONOLULU Magazine and Hawaii Business Magazine and the nonprofit Hawaii Lodging and Tourism Association (HLTA) trade organization, is launching a brand-new awards program this year aimed at recognizing some of the top influencers and achievers in the tourism industry.
The public can make nominations in 17 categories including accommodations, dining, events, music, sports, culture and heritage, education and agritourism, here: hawaiimagazine.com/hlta.
The nomination period for the aio Media Hawaii Lodging and Tourism Awards opens Thursday, July 13, 2017 and continues through August 31, 2017. Winners will be selected by a committee and announced at an awards banquet to be held in early November.
Tourism is one of Hawaii's biggest industries and has been on a record-setting growth streak, with 8.9 million visitor arrivals to the state in 2016, according to the Hawaii Tourism Authority.
"This industry is the lifeblood of our economy and one of the biggest generators of jobs and income for our state," says Mufi Hannemann, President & CEO of HLTA and former Honolulu mayor. "The aio Media Hawaii Lodging & Tourism Awards will be an opportunity to publicly recognize excellence within Hawaii's number-one industry."
"The future of Hawaii's economy depends on the continued collaborations between local businesses and the lasting relationships we build with each other," said Susan Eichor, president of aio. "We are delighted to stand with HLTA in recognizing the very best Hawaii lodging and tourism companies that exemplify the spirit of aloha for both locals and visitors alike."