Best Hawaii parks and museums: HAWAII Magazine Readers' Choice Awards 2015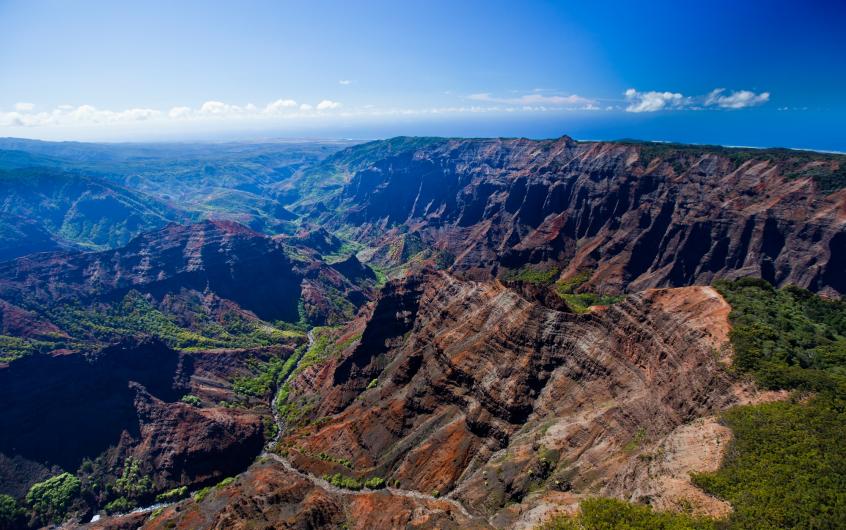 Wondering what to do on your next Hawaii vacation after you've logged a few hours lounging at the beach? Consider visiting one of the state's many informative museums to learn about Hawaii's history, science or culture. Or, take a picnic to one of Hawaii's national, state or county parks. Today we're sharing Hawaii's top 10 best museums; top 5 best state, county or city parks; and the top 5 best National Park Service parks, monuments and historic sites.
The best, you ask, says who? Well, says you!
Last summer we asked our more than 200,000-strong HAWAII Magazine reader ohana to share their favorite Hawaii things for our third annual Readers' Choice Awards. They submitted thousands of ballots filled with their nominations for Hawaii's best hotels, resorts, bed-and-breakfasts, indoor and outdoor activities, places to nosh, swim and snorkel, go road tripping and much more.
We tallied votes across 98 categories to bring you this year's 617 HAWAII Magazine Readers' Choice Award winners. We've even compared this year's list with last so you can see how time has changed rankings within each category.
You can find all of our winners—including all 22 indoor and outdoor activities categories such as "Best Golf Course," "Best Luau," "Best Annual Cultural Festival or Celebration," and "Best Zoo or Aquarium"– in the new March/April 2015 issue of HAWAII Magazine currently on sale nationwide. Want it now? Head to Apple iTunes or Google play stores to download the issue instantly.
We've already shared 15 of the 98 categories from our 2015 Readers' Choice Awards Issue here on HawaiiMagazine.com. See the links to each below, and be sure to check back for more lists in the weeks to come. Until then:
Best Museum
1.
Bernice Pauahi Bishop Museum
Honolulu, Oahu
(2014 ranking: 1)
2.
Honolulu Museum of Art
Honolulu, Oahu
(2014 ranking: 2)
3.
Pearl Harbor Visitor Center
Pearl Harbor, Oahu
(2014 ranking: 3)
4.
Iolani Palace
Honolulu, Oahu
(2014 ranking: 6)
5.
Kauai Museum
Lihue, Kauai
(2014 ranking: 4)
6.
Pacific Aviation Museum
Ford Island, Oahu
(2014 ranking: 5)
7.
Lyman Museum and Mission House
Hilo, Hawaii Island
(2014 ranking: 8)
8.
Whalers Village Museum
Kaanapali, Maui
(2014 ranking: not ranked)
9.
Bailey House Museum
Wailuku, Maui
(2014 ranking: 10)
10.
Pacific Tsunami Museum
Hilo, Hawaii Island
(2014 ranking: 7)
Best State, County or City Park
1.
Kokee State Park
Kauai
(2014 ranking: 1)
2.
Waimea Canyon State Park
Kauai
(2014 ranking: 2)
3.
Waianapanapa State Park
Maui
(2014 ranking: 4)
4.
Iao Valley State Monument
Maui
(2014 ranking: 5)
5.
Hapuna Beach State Park
Hawaii Island
(2014 ranking: 3)
Best National Park Service Park, Monument or Historic Site
1.
Hawaii Volcanoes National Park
Hawaii Island
(2014 ranking: 1)
2.
Haleakala National Park
Maui
(2014 ranking: 3)
3.
World War II Valor in the Pacific National Monument
Oahu
(2014 ranking: 2)
4.
Kilauea Point National Wildlife Refuge
Kauai
(2014 ranking: 5)
5.
Puuhonua O Honaunau National Historic Park
Hawaii Island
(2014 ranking: 4)