How to Make a Blue Hawai'i Cocktail
Make this iconic drink yourself with this simple recipe.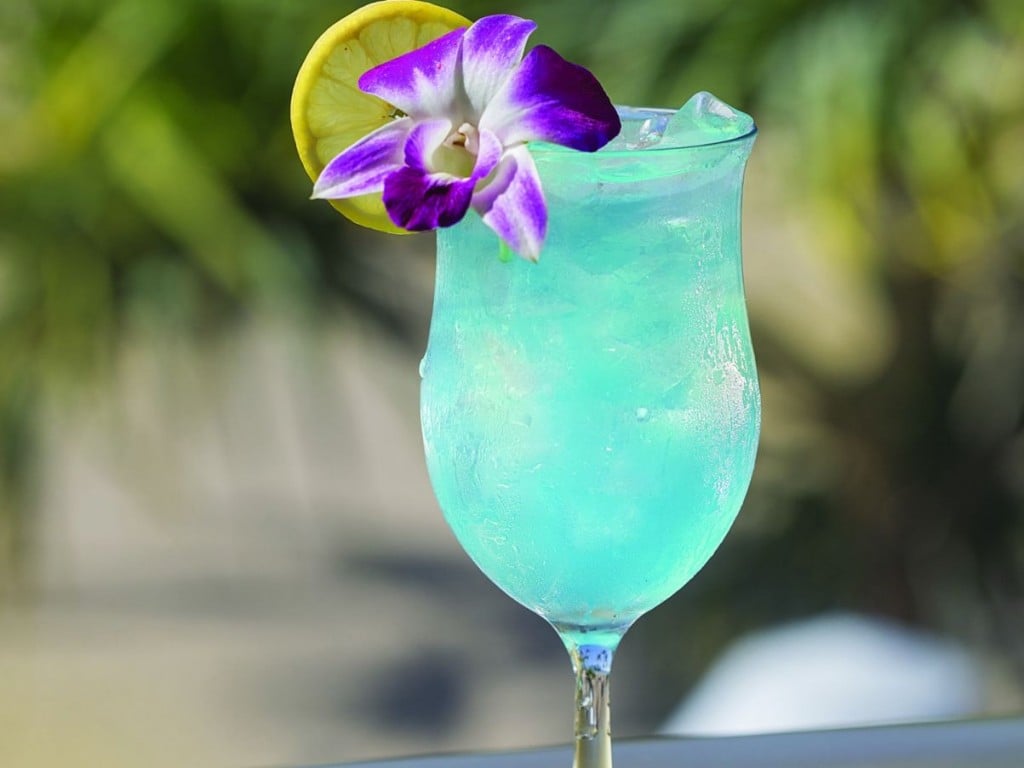 The Blue Hawai'i cocktail, with its distinct azure color, is one of the most recognizable drinks in the Islands.
Legendary Hilton Hawaiian Village bartender Harry Yee concocted this sweet drink on Jan. 3, 1957, after a Blos Liquer rep asked him to create a cocktail using its new blue Curacao liqueur. That's when he created the Blue Hawai'i. (Yee, who worked for more than 30 years at the Garden Bar, which is now Tropics, turned 100 last September.) He went on to invent several more island-style drinks, including the Tropical Itch and banana daiquiri.
Make it at home with this simple recipe, courtesy of the Hilton Hawaiian Village, where the Blue Hawai'i was created:
Classic Blue Hawai'i
Ingredients
3/4 oz. light rum
3/4 oz. vodka
1/2 oz. blue Curacao
1 oz. sweet and sour mix
Directions
Combine all ingredients and mix well. If using ice, mix the ingredients in a blender. Serve in a tall glass. Garnish with a slice of pineapple and a cherry.