Blue Planet Foundation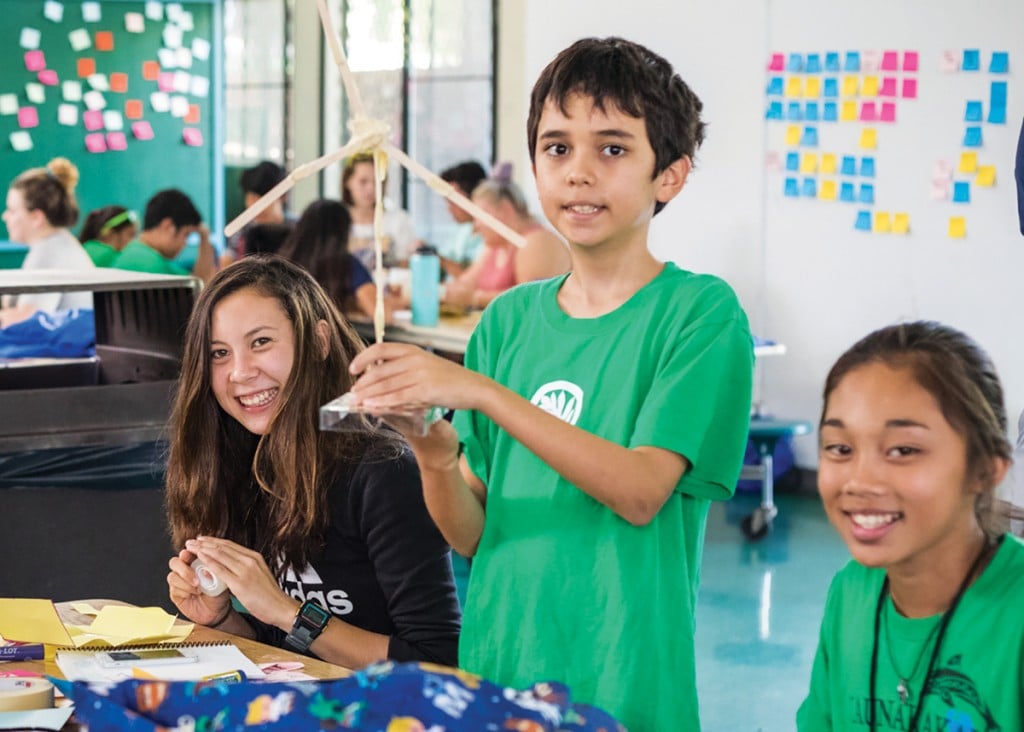 MISSION
Blue Planet Foundation is committed to solving our climate change challenge by clearing the path for 100% clean energy through bold advocacy, community action, and energy awareness.
KEY SERVICES PROVIDED
Clean Energy Policy: We engage community leaders, lawmakers, and energy experts in policy initiatives that lead the charge for bold vision and action. We recently led the campaign to make Hawai'i the first state in the nation to set a target for 100% renewable energy.
Energy Leaders of the Future: We work with students and teachers statewide to empower the next generation of clean energy leaders, giving them the tools they need to drive the transformation from fossil fuels to renewable solutions.
Community Impact: We help communities understand how little actions can add up to big impact. Our energy efficiency campaigns encourage everyone to join the journey to 100% by being smarter about how we use energy wherever we plug in. Learn more at bridgeto100percent.org.
EVENTS AND OPPORTUNITIES
Now more than ever, you have the power to create the future you wish to see. Together, we can make our 100% clean energy future a reality. Learn how to make a difference at blueplanetfoundation.org/ get-involved.
Donate: Every donation helps power our progress toward 100% clean energy. Your gift directly supports programs that move us beyond oil faster.
Volunteer: Join the clean energy movement by volunteering your time at community events and participating in outreach campaigns.
Be a Clean Energy Advocate: Change the conversation by joining our list of clean energy advocates. Make your voice heard by decision leaders, share on social media, and spread the word about smart climate solutions.
Attend the Blue Tie Bash: Our annual reception brings together business and community leaders for a celebration of Blue Planet's work that is making Hawaii a global leader on clean energy and climate action.
LEADERSHIP
EXECUTIVES
Jeff Mikulina, Executive Director
BOARD OF DIRECTORS
Henk Rogers, Chair
Darren Kimura, Vice Chair
Robert Lloyd, Treasurer
Dr. Virginia Hinshaw, Secretary
Governor George Ariyoshi
Christine Camp
Kyle Datta
John Dean, Jr.
Ernest Nishizaki
Crystal Rose
Wallace Tsuha