Celebrate Valentine's Day (Or Galentine's Day) With These 3 Drink Recipes
Whether you're spending the 14th with a special someone, or with the gals, try these three drink recipes provided by Kōloa Rum.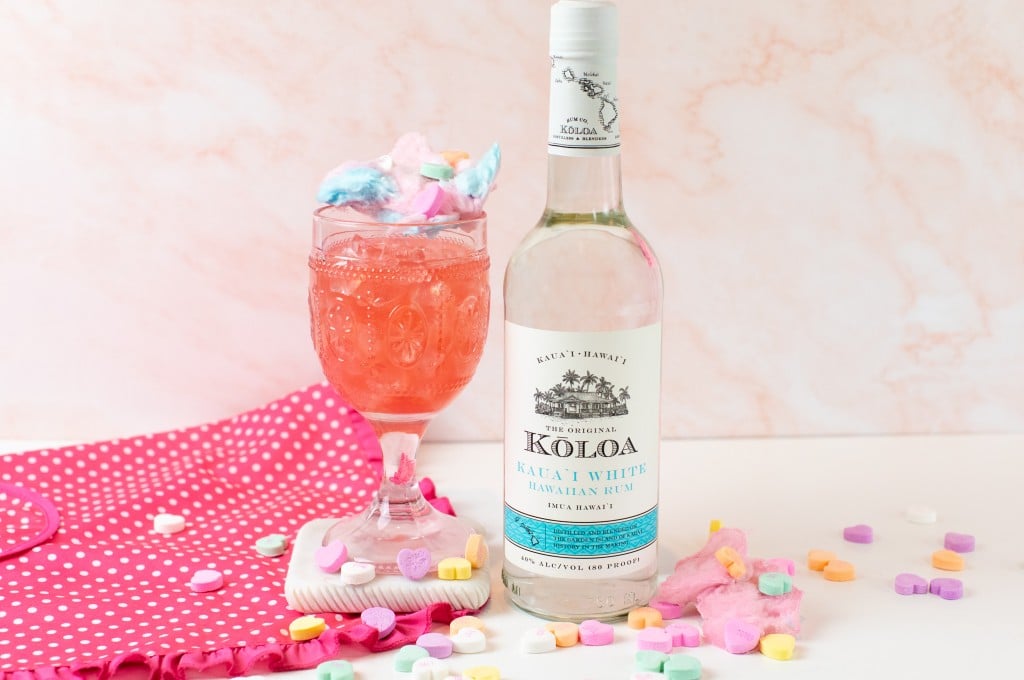 With Valentine's Day just around the corner, it's as good of a time as any to check out these fun drink recipes provided to us by our friends at Kōloa Rum. Featuring ingredients like guava, strawberry and hibiscus rose syrup, these drinks are perfect for a love-filled holiday. And even if you're not in a relationship, these fun and boozy drinks will be a hit at a Galentines Day get-together.
Kauaʻi Sweetheart
Ingredients
1 ½ oz Kōloa Kauaʻi White Rum
½ oz Grenadine
2 oz guava nectar
2 oz lemon-lime soda
Cotton candy and conversation candy hearts
Instructions: Build in glass over ice. Gently stir in lemon-lime soda. Add the cotton candy and garnish with conversation candy hearts.
Kōloa Kiss
Ingredients
1.5 oz Kōloa Kauaʻi White Rum
½ oz Grenadine
2 fresh strawberries (chopped)
1 fresh basil leaf
Fresh strawberry and fresh basil leaf
Instructions: Lightly muddle basil at bottom of a highball glass. Add chopped strawberries and lightly muddle again. Add Grenadine and Kōloa White Rum, stir to mix. Add ice. Top with kombucha and garnish with strawberry and fresh basil.
Chocolate and Roses
Ingredients
1 oz Kōloa Kauaʻi Cacao Rum
¼ oz fresh orange juice
½ oz Campari or Bitter orange liqueur
¼ oz sweet vermouth
¾ oz hibiscus rose syrup
4 drops chocolate bitters
Orange slice
Instructions: Build in shaker. Shake and strain into a glass with a rose ice cube or any large cube. Add an orange slice.