Check Out This Giant Gingerbread House Replica of Iolani Palace
The impressive 7-foot structure is on display now at the Hyatt Regency Waikiki Beach Resort & Spa.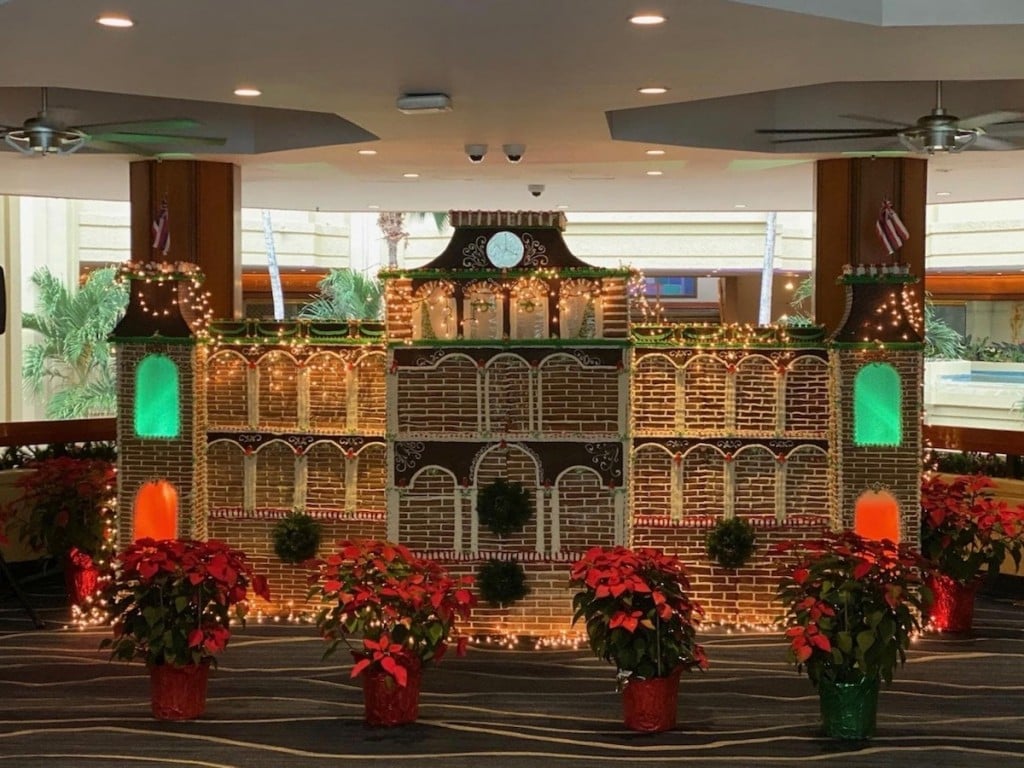 This is literally a gingerbread house fit for royalty.
The culinary team at the Hyatt Regency Waikiki Beach Resort & Spa spent two months planning, baking and constructing a gingerbread structure inspired by Iolani Palace, the only official state residence of royalty in the U.S. and home to the Hawaiian Kingdom's last two monarchs, King Kalakaua and his sister and successor, Queen Liliuokalani.
The 7-foot-tall gingerbread palace consists of 100 pounds of flour, 60 pounds of honey, 180 pounds of sugar, 100 pounds of candy and 2 gallons of egg whites.
View this post on Instagram
There's actually a connection between the hotel and Iolani Palace: Built by King Kalakaua, the palace was home to his wife, Queen Kapiolani, and their two sons. After Kalakaua died in 1891, his wife retreated to Pualeilani in Waikiki—the current location of the Hyatt Regency Waikiki—where she later passed away. Their son, Prince Jonah Kuhio Kalanianaole and his wife, Princess Kahanu Kaauwai, moved to Pualelilani and became the last residents of Hawaii royal descent to live in this location.
The gingerbread structure pays homage to the visually stunning palace, which was built in 1879 and features a unique American-Florentine style of architecture. This royal residence included Hawaii's first electric light system, flush toilets and intra-house telephones. (Interested in touring the palace? Click here.)
SEE ALSO: See Iolani Palace's Hidden Relics That Once Belonged to Hawaiian Royalty
The gingerbread replica will be on display now through Jan. 1, 2020 in the resort's lobby.