Chef Profile: Sam Choy
Hawaii's culinary ambassador grew from his Laie, Oahu, roots to become a nationally known chef.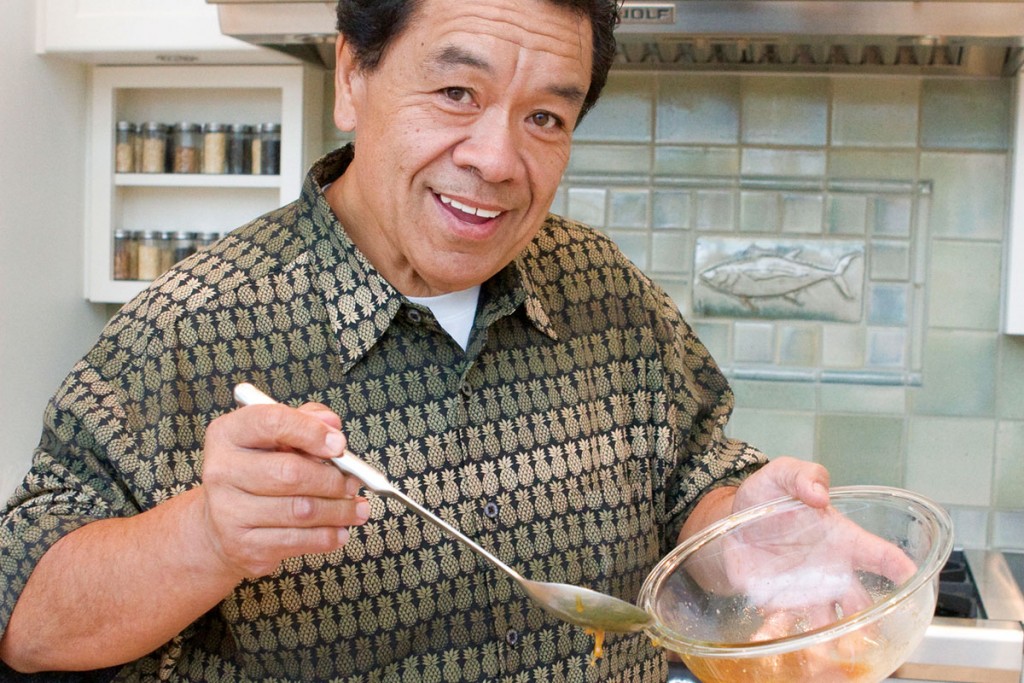 Sam Choy is known as "Hawaii's culinary ambassador," and he truly is: the wide, white-toothed smile, the jolly and warmhearted persona and the gracious aloha spirit are Sam Choy. And he can cook ono food, too.
Far more than "just a local boy who made good," as Choy describes himself, this is a chef who has propelled himself from his Laie, Oahu, roots to become a nationally known chef. He began his career at what is now the Turtle Bay Hotel on Oahu's North Shore; however, it was at the Kona Hilton, where he served as executive chef from the mid-1980s, that his signature style developed. He opened his own restaurant in the Kaloko area of Kona in 1991, a restaurant that has received the James Beard/Gallo of Sonoma American Classics Award bestowed by the James Beard Foundation.
In between overseeing his poke restaurants and food trucks in Seattle, Tacoma and Puget Sound in Washington, filming his weekly television show Sam Choy's in the Kitchen on KHON2, and traveling to make special appearances or to do cooking demonstrations, Sam helps out with local charities focused on youth, enjoys a game of golf and, of course, keeps cooking!
Chef Sam Choy's Passion Slaw
Dressing
12 passion fruit
¼ cup soy sauce, preferably Aloha Shoyu
¼ cup olive oil
2 tablespoons honey
3 tablespoons raw sugar
2 tablespoons sesame oil

Slaw
1 cup julienned fennel
1½ cups fresh baby spinach
½ cup julienned carrots
½ cup sliced red cabbage
1 bunch fresh cilantro
1 cup bean sprouts
8 mint leaves, chopped
8 shiso leaves, chopped
Cut passion fruit in half and scoop pulp into a sieve over a bowl. Gently crush the pulp to get the juice; discard the seeds.
Add remaining dressing ingredients and whisk together. Cover and chill for about an hour.
In a large bowl, toss the vegetables together. Pour the dressing over the vegetables and toss until well combined. Serve alongside grilled fish.
Serves 4.