Coffee just tastes better when it's grown sustainably
Kauai Coffee Company not only produces great Hawaii-grown coffee, they also use sustainable farming practices every day.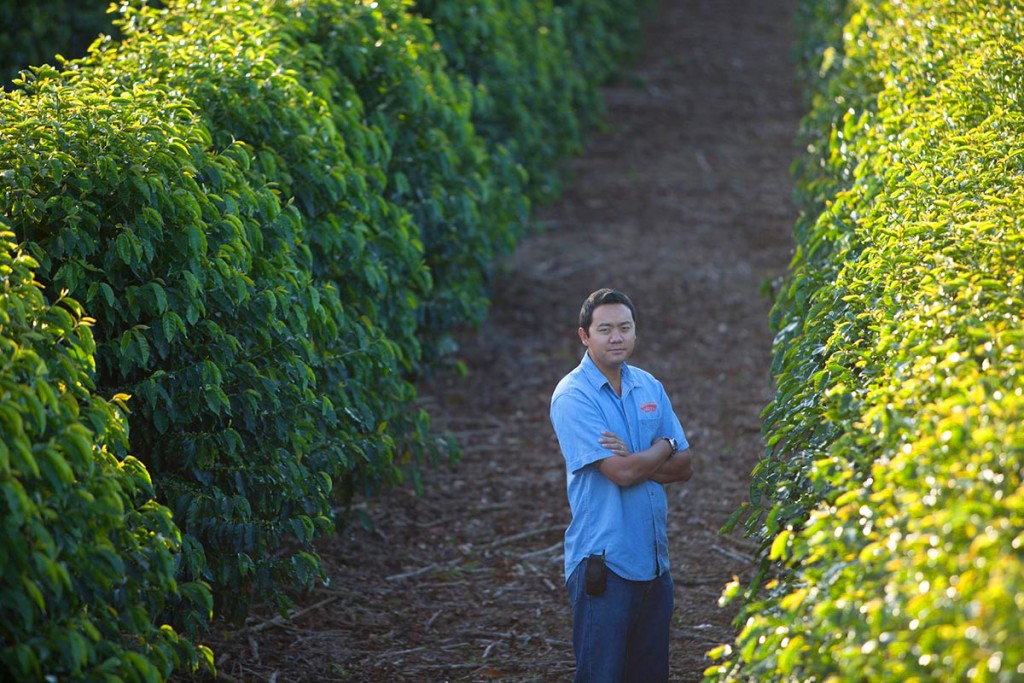 What do you get when you mix natural beauty and sustainability efforts? Great coffee, of course! That's what we find at the Kauai Coffee Estate on Hawaii's beautiful "Garden Isle." This sprawling, 3,000-acre former sugar plantation is home to the largest coffee estate in the United States, which thrives by utilizing some of the most innovative and sustainable farming practices in the world.
The commitment to sustainability isn't just a hobby for Kauai Coffee Company. From tending to the soil to watering the trees, using environmentally sound farming practices yields more than just great tasting coffee – it offers a unique opportunity to have a lasting effect on the planet.
Healthy soil. Great coffee.
We all know the benefits of composting. It's an environmentally safe way to dispose of organic waste and can be used to replenish nutrients in the soil for planting different crops. Kauai Coffee takes this idea to the next level. They have the largest on-site composting operation in Hawaii, where coffee cherry pulp and tree trimmings are collected, composted, and applied back to the soil throughout the estate. This practice is a great way to limit the use of artificial fertilizer.
Kauai Coffee also plants cover crops in order to protect and enrich the soil. Instead of treating weeds in between rows of coffee trees, they plant nitrogen-rich legumes and brassicas. This simple practice not only helps to decrease water evaporation but also increases organic matter which improves overall soil quality and health.
Can't do it without water!
Kauai Coffee continues to innovate when it comes to watering the coffee trees. Their water use program is something all farming operations – not just coffee producers – could learn from. They deploy state-of-the-art sensors mounted on drones to monitor moisture levels in the soil, so they can better understand where water needs are the highest (or lowest). This use of technology is backed up by an irrigation system whose size will make your head spin! Throughout the estate, there are 2,500 miles of drip irrigation tubing, making it the largest coffee irrigation system in the world. They also re-route the water from wet plant processing back through this system, thereby saving water.
Employees are ohana
The almost 4 million coffee trees are tended by farmers who benefit from caring employment practices that ensure they are treated like ohana – which is Hawaiian for family. Whether it's their fair salary, family care benefits, or the working conditions, sustainability is more than just about the environment. It's about the people who are the backbone of Kauai Coffee's success.
The best part of these sustainability practices is seeing them in action. Tours are available for you to see the whole process first-hand and taste the difference that sustainability makes in a great cup of coffee.
Kauai Coffee Company, 870 Halewili Rd, Kalaheo, Kauai, (800) 545-8605, kauaicoffee.com.