Creating a guest suite that looks like a Hawaii beach house
The comforts and conveniences of a full-size home are neatly designed into one small, stylish suite.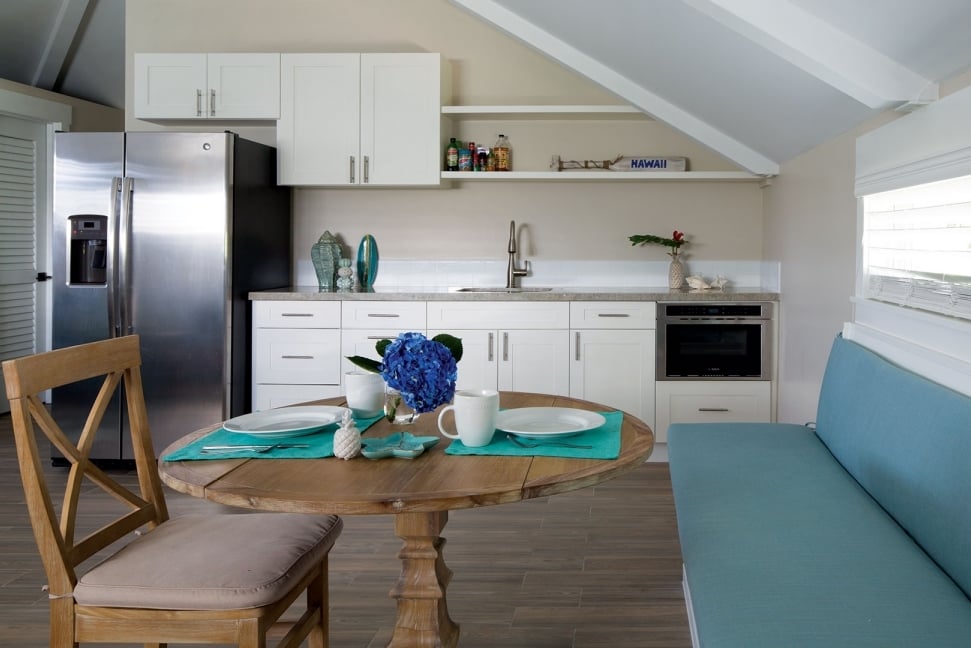 A beach house is a popular place for hosting family and friends, especially when it's well designed and has room to spare.
When Seth and Natalie Sutherland of S.S. Builders were planning their Kailua family home, they wanted to have a separate space so extended family and out-of-town guests could have privacy and conveniences of their own.
"A guest suite is perfect for multigenerational families and very common to build onto already existing homes," Natalie Sutherland says, noting S.S. Builders has built many guest studios for its clients.
The Sutherlands have a five-bedroom, four-bathroom house beside the guest studio. Geoffrey Lewis Architect Inc., architect of both the house and its detached suite, designed an architecturally interesting suite with the essentials of a home, plus a few extra upgrades, in approximately 500 square feet.
"All of our guests have raved about the uniqueness of the architecture and cozy feeling," Sutherland says.