Diamond Head State Monument on Oʻahu Will Reopen on Thursday
The popular visitor attraction is slated to reopen to the public on Dec. 17 after a nine-month closure.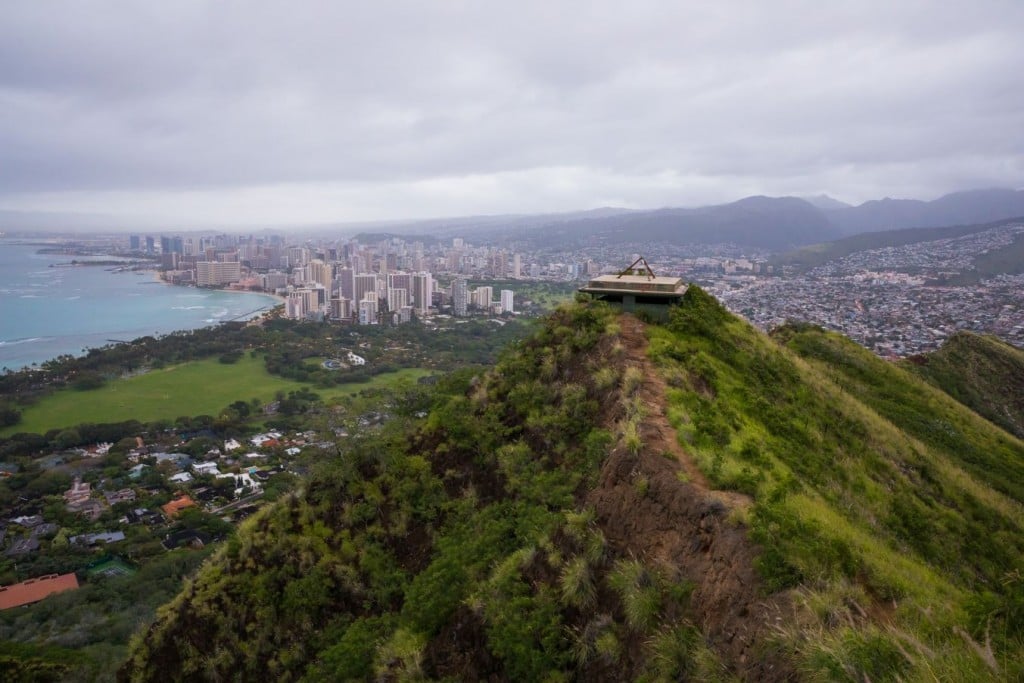 After nine months of closure due to the COVID-19 pandemic, Diamond Head State Monument in Honolulu will reopen on Thursday, Dec. 17 with significant changes to ensure public health and safety.
Here are the new rules if you want to venture up the popular hiking trail:
You must always wear a mask in the park.
You must practice social distancing.
The park will be open from 6 a.m. to 4 p.m. Thursdays through Sundays, except Christmas Day and New Year's Day. The park is closed on those three days due to limited staffing, to assess health and safety protocols and to conduct additional maintenance.
The current entrance fee is $10 for non-commercial vehicles and $5 for non-residents. (This may increase.) Parking and entry is free for Hawaiʻi residents.
The Division of State Parks will release more information on Thursday about occupancy limits and other modifications.
Prior to March 2020, the park was open seven days a week and saw about 3,000 visitors a day.
SEE ALSO: How To Hike Oʻahu's Iconic Diamond Head Crater
"We'll be monitoring visitor behavior carefully to determine how to optimize their experiences, to balance safety with the economic necessity of adequate patronage to offset the cost of our partner's staffing at the entry station, and most importantly to keep everyone safe and healthy as they enjoy Oahu's 300,000-year-old national natural landmark," said state parks administrator Curt Cottrell in a press release.
The trail to the summit of Lēʻahi (aka Diamond Head) was built in 1908 as part of O'ahu's coastal defense system. The 0.8-mile hike to the summit is steep and strenuous, gaining 560 feet as it ascends from the crater floor. Along the way you'll climb steep stairs and walk through a lighted 225-foot tunnel to enter the Fire Control Station completed in 1911. Built on the summit, the station directed artillery fire from batteries in Waikīkī and Fort Ruger outside the crater. At the summit, you'll see bunkers and a huge navigational lighthouse built in 1917. The sweeping 360-degree view of the shoreline from Koko Head to Wai'anae is stunning, and during winter—like now—you may even see migrating humpback whales.
For more information on the Diamond Head crater hike, visit DLNR's website.