Disney Plus Lands in Hawai'i with "Doogie Kamealoha, M.D."
The filmed-on-O'ahu sitcom modernizes the original "Doogie Howser, M.D." with a local twist.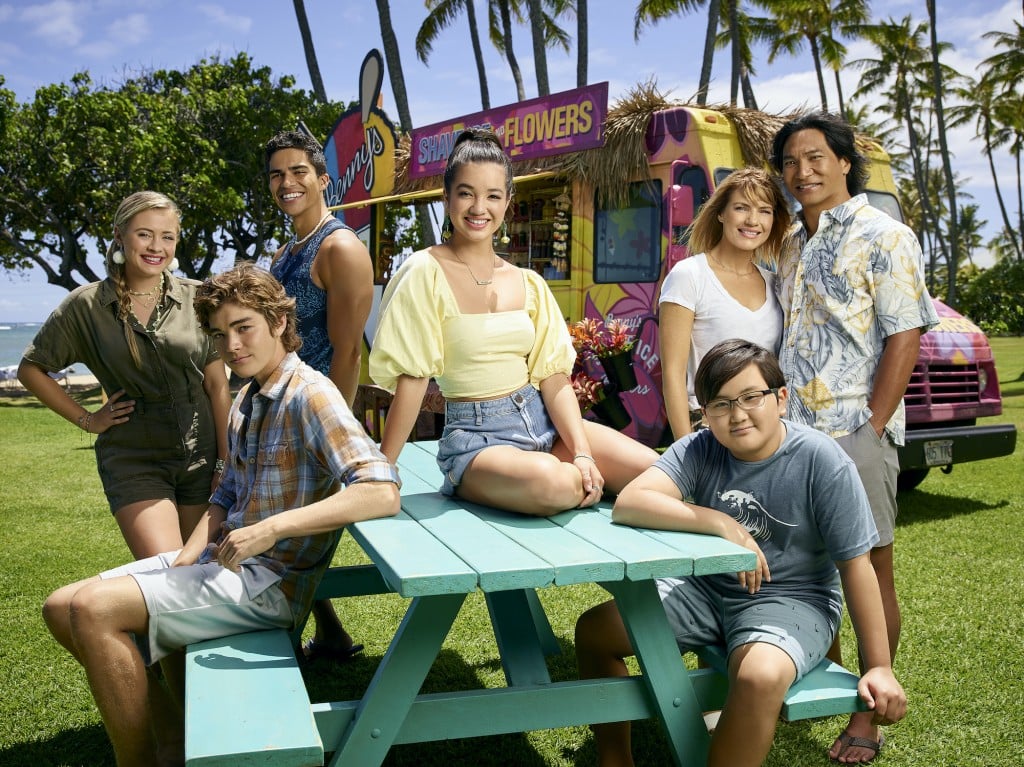 The fall TV season is when we finally get to see the result of all those mysterious white film trucks spotted at various beach parks in Hawai'i earlier this year. This month saw the debut of Doogie Kamealoha, M.D. on Disney Plus, which was filmed on O'ahu and offers audiences a modern take on a story they may not be familiar with while paying homage to its predecessor.
Somewhere between reboot and sequel to Doogie Howser, M.D., the new show swaps a 16-year-old white male prodigy for a 16-year-old mixed-race female prodigy, who earns the nickname "Doogie" because of her similarities to the character. The title sequence of the new show reveals that, like Howser, Lahela Kamealoha also "Breezed Thru High School in 9 Weeks," graduated from university at age 10 and can prescribe drugs but not buy beer, all set to the theme song strummed on 'ukulele by Jake Shimabukuro.
Created by Kourtney Kang—who was born in Hawai'i and worked as a writer and producer for Fresh Off the Boat and How I Met Your Mother (starring original Doogie, Neil Patrick Harris)—the series presents its storylines and characters through a tropical lens.
(Spoiler alert: If you haven't seen the first two episodes yet, continue reading at your own risk!)
In the first episode, we see the serene waves of Waimānalo become the Kamealoha family's backyard and surf spot of choice. Just like in Hawai'i Five-0 and Magnum P.I., a food truck features prominently, this time belonging to charming dad Benny Kamealoha (Jason Scott Lee), who combines his passions for shave ice and flowers into one business. We first see it parked outside of the University of Hawai'i John A. Burns School of Medicine, which stands in for the hospital where both Lahela "Doogie" Kamealoha (Peyton Elizabeth Lee) and her mom, Clara Hannon (Kathleen Rose Perkins), are doctors.
There are fun nuggets of local culture sprinkled throughout, like when the high school kids go to Zippy's after the dance. Of course, some are exaggerated, like when Walter (Alex Aiono) shows up to take Lahela to the dance and brings cans of Spam as a gift for Benny, along with more than a dozen of his family members who want to take photos. And there are subtle jabs at nonlocals, poking fun at their inappropriate use of shakas, saying "icee" instead of shave ice and ordering a "Pokémon bowl."
The show has its issues, such as the way the characters pronounce "Kamealoha" and how the lead character is given a Hawaiian last name yet is portrayed a non-Hawaiian actor. Mom Clara is "an Irish Catholic woman from Philly," so Peyton Elizabeth Lee's ethnic ambiguity makes sense for Lahela's appearance—just not in the ongoing debate about who gets to play native characters. Other local actors include Mapuana Makia from Maui, who was the dialogue coach and played a small role in Finding 'Ohana; and Mililani-born Matthew Sato, who plays Doogie's older brother, Kai. Of course, you can expect cameos from some of our favorite Hawai'i-show regulars, such as Amy Hill and Shawn Garnett.
The first two episodes of Doogie Kamealoha, M.D. are out now on Disney Plus, with new episodes premiering every Wednesday.