Doing the Work: The Atherton Family Foundation
Scores of Nonprofits Reap the Benefits from One Family Tree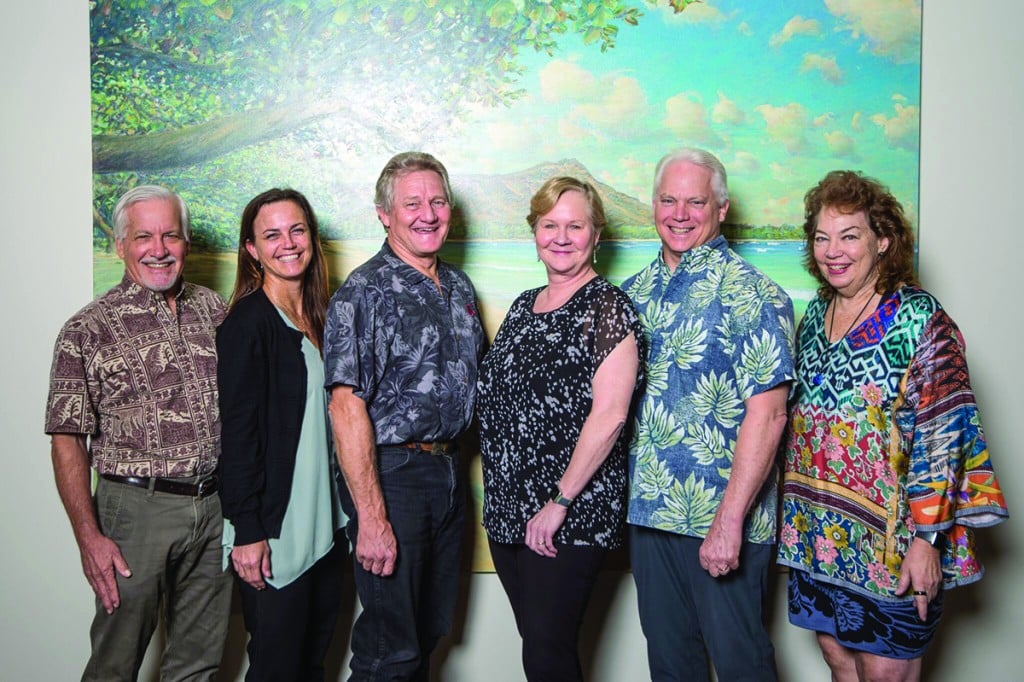 "Life's most persistent and urgent question is, 'What are you doing for others?" – Dr. Martin Luther King Jr.
Philanthropy, defined: Goodwill to fellow members of the human race, active efforts to promote human welfare. An act or gift done or made for humanitarian purposes.
This year has reminded us how many people do good works to help those in our communities, where COVID-19 has laid bare personal and economic insecurities. Philanthropy is about the people, organizations, donors and foundations putting countless hours into the work of making Hawai'i a better place.  Here is one of the four profiles of those doing good work.
Especially during these times, answering King's urgent question seems more important than ever.
---
When Hawai'i Gives Back met with two Atherton Family Foundation board members, on a Zoom screen, it was impossible to not notice the difficulty of the times. The board's chair, Pat Giles, was in Washington state, her internet connection too unstable to use video and the wildfires raging in the area made it impossible for her to see down the street. Robin Midkiff, the vice president and treasurer, pointed out how parched Hawai'i is, without much rain in weeks. And then of course, there's COVID.
For the board members, these were more than just current events. These were concerns at the root of what they do: making sure that the Atherton Family Foundation seeks out needs and helps find and fund solutions.
The Atherton Family Foundation—created when the trustees of the Juliette M. Atherton Trust and the trust of her son, Frank C.  Atherton, agreed to consolidate in 1976—is a critical source of support and funding for many nonprofits across the state, investing approximately $5 million annually to a wide range of needs, from education to the environment to health care to food insecurity and so much more. Unlike many foundations, the Atherton Family Foundation supports both capital campaigns (up to $200,000 per campaign) as well as programs and projects.
Also unlike many foundations in Hawai'i, this one is strictly a family affair. Its six board members are all descendants of the founding principals, creating a web of distant cousins who might not cross paths if not for the family's responsibility to steward the gifts of the foundation established by their ancestors. "We feel pretty strongly that we'd like to keep it in the family," Midkiff says. To create a bench of other family members to pick up the reins, they've even added five alternates, younger cousins who can learn about the foundation's work and be prepared to do that work when their time comes.
"I didn't know much about the foundation when I first got involved," Giles says. "Now, we're talking to our nieces and nephews about what we do, why we do it, and why it's important. It's not just the next generation, but the next two or three generations, and they need to understand the role of the foundation, to support the great nonprofits in our communities." Think of it as embarking on creating a family ancestry tree, but this time, you're not just filling the tree, you're filling a need. These distant cousins know and understand their family's legacy of philanthropy and that they are ready to step in when their time comes.
While foundation members honor the legacies of Juliette Atherton and Frank Atherton, focusing on areas of literacy, early childhood education and religion, they pride themselves in their capacity to look beyond those anchor priorities and step up when there's a need they can address. "We're much more broad than other foundations," Midkiff says. "We want to see what bubbles up from the community. We're choosing to focus on particularly important areas because there is a need that we can meet."
They have an annual process, where they gather to review the docket of grant requests (often 1,200 pages or more of good organizations looking for desperately needed support), and then make decisions on where to invest and when throughout the year. But this year was different. When COVID hit, board members knew immediately that they had to step up, and step up right now. They pivoted quickly, focusing on the needs at hand — food insecurity across the state and personal protective equipment for first responders on Maui, since Maui Memorial Medical Center had seen a spike in COVID cases. By April, they'd given $200,000 to the Hawai'i Resilience Fund to fight food insecurity across the state and another $100,000 to the Bridges fund on Hawai'i Island, a program created to ensure that farmers and ranchers could get their products directly to consumers and the Food Basket rather than let go to waste all the product that would have been consumed by hotels and restaurants if not for the pandemic.  They also partnered with Vision to Learn, donating $100,000 to support a large order of PPE from China that went directly to Maui Memorial and first responders.
"One of the things I treasure about this board is that when we see a need, we come together and talk about it. We are part of the community and we care deeply about it," Giles says. "I was so happy we were able to do all that so quickly, and when it was needed most."
Says Midkiff: "Maui police and firemen are still thanking us for their masks. That's the thing about Atherton. We can make a difference. We don't have all the money we're asked for, but we're sizeable enough that we can make a real difference. We spend what we need to spend, and this is an unusual year."
In 1915, Juliette M. Atherton transferred her remaining Castle and Cooke shares to be held in trust so that the charitable work she'd done over her lifetime could continue. In 1935, her son, Frank Atherton, followed suit, establishing a trust to continue the support of the causes he'd held dear, including education, religious work, and other charitable programs. Now, all these decades later, a family is held together by those commitments, promises made to communities across Hawai'i that where there's a need, the Atherton family can be there to help.
As for how they do it, particularly being family members, Giles sums it up well. "We review everything and we collaborate on what we can support. And I've got to say, it's a family board, but we do a whole lot better communicating than we do in my (immediate) family."
Communicate. Collaborate. Make a difference across the state. Juliette and Frank started it all, and their descendants are making good on their commitments.