Eco-friendly Hawaii Kai kitchen makeover
The result is a smartly designed open kitchen that's organic with a modern edge.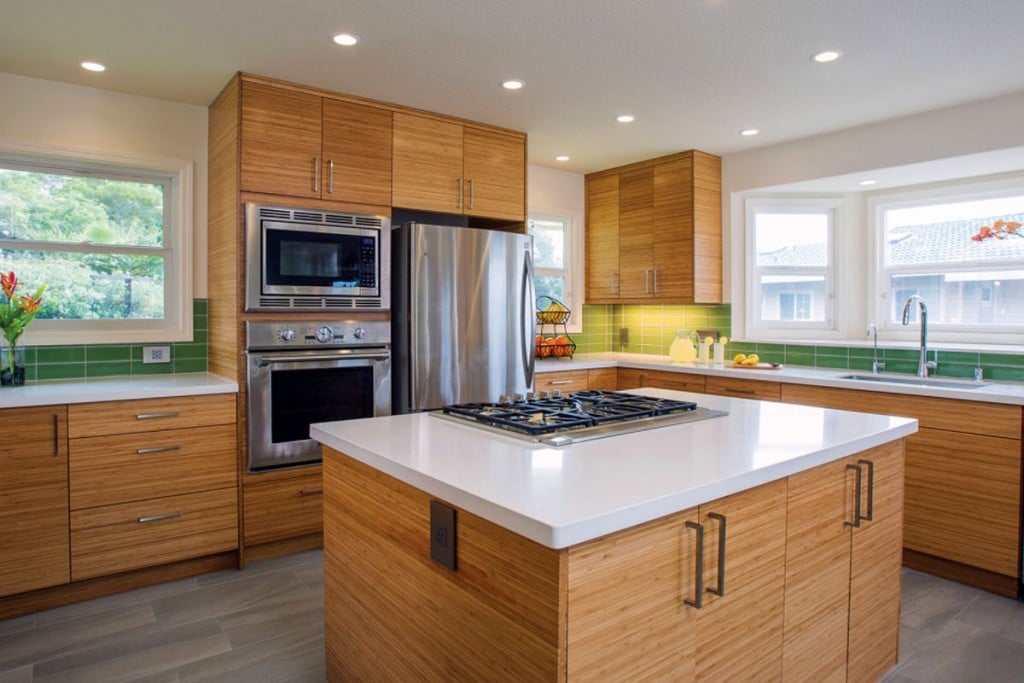 When a Hawaii Kai couple purchased their property in the early '90s, they decided to oversee the construction of their home as owner-builders, paying as the work progressed. The kitchen was one of the last rooms constructed, and by then the couple realized they didn't have much budget left for it. They settled for cheaper countertops and cabinets and omitted an island from the space, knowing they would renovate in the future. Now, nearly 25 years later, the homeowners have a revamped kitchen.