HAWAI'I Magazine's 23rd Annual Photo Contest is Open for Submissions
HAWAIʻI Magazine's annual photo contest is back!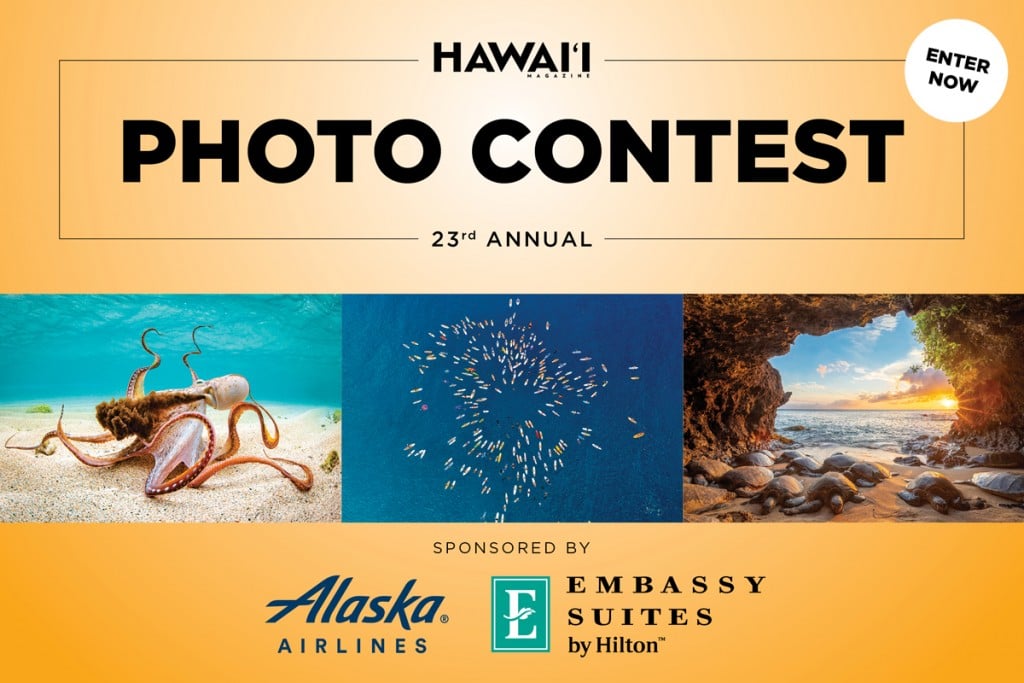 Good news shutterbugs, our annual photo contest is taking submissions for its 23rd—wow!—year in a row, and if you entered last year, you will be familiar with our five categories; Land, Ocean, People, Wildlife and Sunrise or Sunset. That's right, we've expanded on our Sunrise category by opening it up to sunsets as well—because they're both beautiful, so why not?
Another minor change to this year's contest is that we are allowing photos taken no earlier than Jan. 1, 2018 and on to be submitted—the same date range as the 22nd Annual Photo Contest. Why? Well, we know that COVID-19 royally messed up a lot of people's travel plans, and visitors weren't able to take any pics of their recent travels. So, if you've got a couple favorites from years past, feel free to enter them.
And now for the real reason you're reading this, the prizes. A grand prize winner, the best photo from any category, will be rewarded with free roundtrip airfare for two with Alaska Airlines, as well as a four-night stay at the Embassy Suites by Hilton Waikīkī Beach Walk. First place winners in each category will walk away with a sweet HAWAIʻI Magazine gift pack, and all winners will have their photos published in the January/February 2022 issue of HAWAI'I Magazine or February 2022 issue of HONOLULU Magazine. A big mahalo to Alaska Airlines and the Hilton Waikīkī Beach Walk for providing such amazing gifts!
So, think you've got what it takes? Photographers can submit up to 10 photos that our staff of art designers, photographers and editors will judge. Even if you're not a pro—most of our winners aren't—don't count yourself out! Some of the best photos you can take here in Hawaiʻi just require good timing and the click of a shutter. The beauty of the Islands will do the rest.
The contest runs until Sunday, Oct. 17, 2021.
For more information, visit the contest's website here.