Epic Adventures the HAWAII Staff is Planning for 2019
These exciting Hawaii travel experiences will motivate and inspire you through 2019.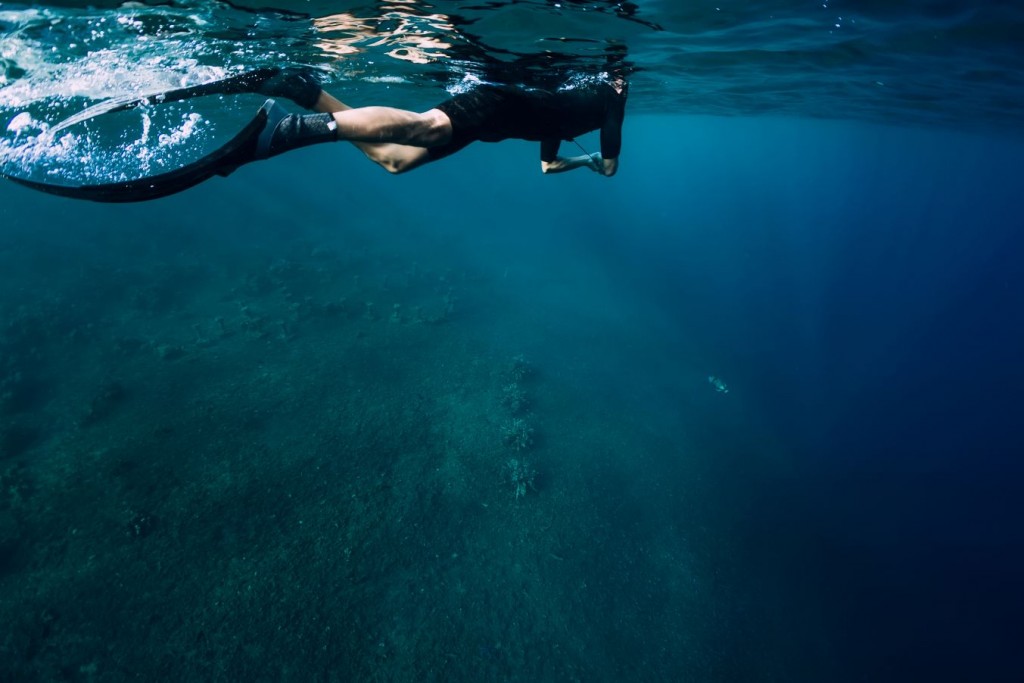 1. Learn to Freedive on the North Shore
My father-in-law is a seasoned freediver who was born and raised on the North Shore of Oahu. He always shares the most amazing underwater stories—and fresh caught fish!—and makes me want to see the ocean as he sees it. I would love for 2019 to be the year I finally learn to freedive!
—Kayla Rivera, Art Director
2. Travel Beyond Hana, Maui
One thing I've always wanted to do and never had the time to to is go beyond Hana and explore the lesser-traveled, sparsely populated rugged eastern coast of Maui and take pictures of historic architecture (especially old churches) and all the sights. I'd go exploring in Hana before heading out for some photo ops at Seven Sacred Pools. I'd visit the pretty little Palapala Hoomau Church (built in 1864) at Kipahulu where Charles Lindbergh is buried—because what better way to highlight an adventure than to pay tribute to a great adventurer? I'd grab some cold pickled mango and a sweet papaya for a refreshing break at Laulima Farm before continuing into the drier grasslands to Kaupo, once a bustling Hawaiian fishing village where steamships dropped off their passengers and the residents would gather for a hukilau. There, I'd visit and take photos of the interesting architecture such as Kaupo Store (and stock up there on snacks and drinks), and Huialoha Church (built 1859). Before leaving Kaupo, I'd hike up the Kaupo Gap trail for some incredible views. Back on the road, I'd stop to grab a picture of St. Joseph's Church (built 1862) and the Pokowai Sea Arch along the side of the road before heading on toward Ulupalakua Ranch. I'd stop at the MauiWine vineyards and shop for local crafts at the Ulupalakua Ranch Store before traveling up the Piilani Highway back toward Kula.
—Tracy Chan, Digital Media Manager
3. Hike to the Ehukai Pillbox
I personally like the idea of starting the New Year with a hike, as a way of physical and mental cleansing. So I want to tackle the Ehukai Pillbox trail. It's not a super long hike, although it does get pretty steep in spots, but it's got an epic view from the top. Located on Oahu's North Shore, you're able to see every surf break, beach and neighborhood in the Sunset Beach area, which is significant for me because I grew up in here. I can literally see my house from the top, the park that I played at as a kid, and the surf spot I'll probably hit up directly after the hike.
—Kevin Allen, Associate Editor
4. Take a Helicopter Tour of Hawaii Island Volcanoes
Not many people know that I used to be a geology major at the University of Hawaii at Manoa. (I wound up finishing my degree in English instead. Too much math.) Since then, I've been obsessed with volcanoes, particularly the ones here in Hawai'i, where I grew up. As many times as I've visited the Big Island and Hawaii Volcanoes National Park, I've never seen it from a helicopter. I'd love to see what this area looks like after Kilauea's most recent eruption.
—Catherine Toth Fox, Editor
For more adventures, pick up our Jan/Feb 2019 issue on newsstands now or by calling (800) 788-4230 or (808) 534-7520.