Explore Maui's Local Breweries, Wineries and Pubs
From the slopes of Haleakalā to the warm west side, discover the island's craft breweries, taprooms, distilleries and winery.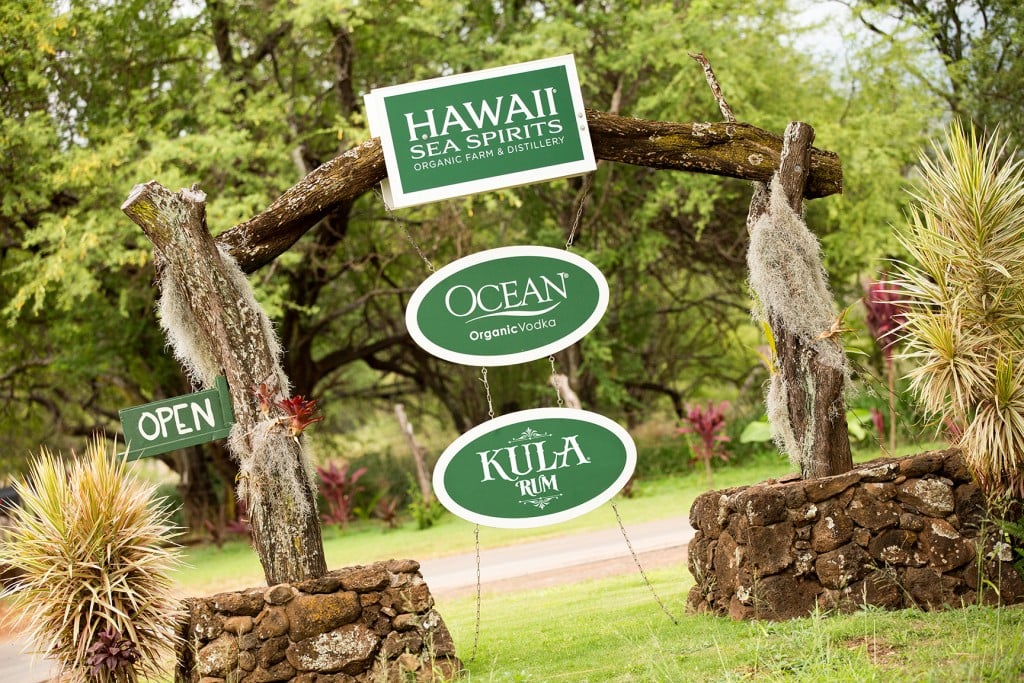 Why not sip and sample your way through Maui?
There is no shortage of golden ales, refreshing spirits, and complex wine. The island's breweries craft home-grown beers that highlight local ingredients, while innovative distilleries implement organic farming techniques. And at the island's higher elevations, Maui's only winery can be found creating exciting blends. With this list, discover where to visit for a pint or glass made on Maui.
Maui Brewing Company
While on Maui, visiting the Maui Brewing Company's headquarters is a must-do. With an expansive outdoor dining area and open-air interior, the brewery is inviting for all ages. The bar features 36 craft and specialty beers on tap, as well as a farm-to-table dining menu of shareable plates. Embark on a tour for an up-close look at the brewhouse and cellar, and finish with a beer tasting. In addition to the Kīhei location, Maui Brewing Company has a Lāhainā outpost serving the island's west side.
605 Lipoa Pkwy., Kīhei, (808) 201-2337, Mauibrewingco.com.
4405 Honoapiʻilani Hwy., Lāhainā, (808) 669-3474.
Mahalo Aleworks
Those on the search for unconventional beer need to add Maui's newest brewery to their bucket list. Mahalo Aleworks uses hyper-local ingredients to brew one-of-a-kind craft beers. As an homage to the biodiversity of the Hawaiian Islands, the brewers utilize a variety of island ingredients to create flavorful ales. Maui-grown lilikoi, oranges and guava are featured in the refreshing POG Sour. At their Upcountry taproom, the selection of beers rotates but every pour is guaranteed to be brewed right in Hawaiʻi. Tours of the Mahalo Aleworks facilities are coming soon.
30 Kupaoa St. #101, Makawao, mahaloaleworks.com.
Koholā Brewery
For a flight of award-winning craft beers, visit Koholā Brewery's taproom in Lāhainā. The brewery is known for their Talk Story Pale Ale, Lāhainā Haze and Lokahi Pilsner, all brewed on Maui. While at the Lāhainā-based brewery, pair beer with gourmet pretzels or bring your preferred choice of pub grub. On Tuesdays, test your knowledge at trivia night. All ages are welcome at the taproom, as long as minors are accompanied by an adult.
910 Honoapiʻilani Hwy., #55 Lahaina, (808) 446-3007, koholabrewery.com.
Hāliʻimaile Distilling Company
In Makawao's pineapple region, Hāliʻimaile Distilling Company produces handcrafted spirits. Their signature bottles are favorites among restaurants and bars across Hawaiʻi. Their brands include Pau Maui Vodka, Paniolo Blended Whiskey, Mahina Premium Rum and Fid Street Hawaiian Gin. Take a tour of the facility and taste the island-inspired spirits. Guests under the age of 21 are welcome but will need to wait outside during the tasting portion, which runs 15 to 20 minutes.
883 Hāliʻimaile Rd., Makawao, (808) 758-5154, haliimailedistilling.com.
Hawaiʻi Sea Spirits Organic Farm and Distillery
Situated in lower Kula, the panoramic views of the Valley Isle are breathtaking from Hawaiʻi Sea Spirits Organic Farm and Distillery. The 80-acre property is home to Ocean Vodka, Kula Rum, FY Organic Gin and Brum Rum. The distillery offers tours that provide a glimpse into the history of the local sugarcane industry. Then, learn how the organic farm currently cultivates more than 30 sugarcane varieties to produce their premium spirits. After the brief educational lesson, enjoy a sample of the spirits
4051 Omaopio Rd., Kula, (808) 877-0009, hawaiiseaspirits.com.
MauiWine
Wine aficionados must visit MauiWine in Kula. Farmed by MauiWine on Ulupalakua Vineyards, the handcrafted blends embody the unique growing conditions of the cool climate and volcanic soil. Along with the grapes grown on the estate, wines incorporate pineapple and raspberries. To experience the rare flavors of Maui-grown wine, sip through flights at the vineyard while overlooking spectacular views of the island. Reservations are strongly encouraged. Private tours and tastings are currently on hold due to Covid.
14815 Piilani Hwy., Kula, (808) 878-6058, mauiwine.com.