Finding the Unexpected in Heavenly Hana
A stay in Hana, Maui, uncovers hidden gems, historical architecture and rich cultural stories.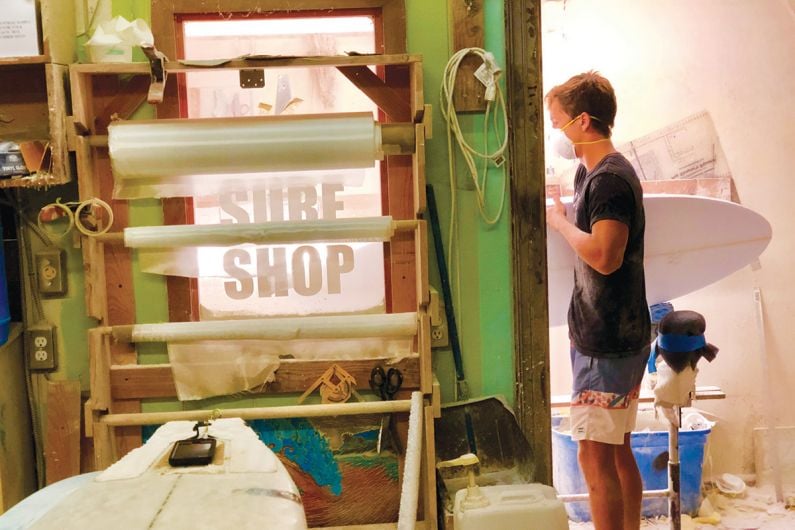 Hana, Maui, is, for most people, a stop on the journey and not a destination.
But when given the chance to stay for a few days, I discovered so many things about this little town that I hadn't noticed just passing through—hidden gems, historical architecture and cultural stories that made me realize how truly special it is.
This vibrant, lush little corner of the world wasn't always "Heavenly Hana," a phrase coined in the 1940s by a visiting sportswriter.
Here, ancient, bloody battles once raged, and Kamehameha the Great fought for the right to rule the entire Hawaiian Island chain.
Here, Queen Kaahumanu, Kamehameha's favorite queen and one of the most powerful women Hawaii has ever seen, was born in a small cave at Kauiki Head.
It was here, just down the road in even more remote Kipahulu, that legendary aviator Charles Lindbergh retired and made his final resting place.
Even the Travaasa Hana resort, one of the largest employers in town, is full of history. Prior to 1946, Hana was a sugarcane town, but with the closing of the last plantation, many of the workers moved to the west side of Maui. It was then that wealthy San Francisco entrepreneur Paul Irving Fagan Sr., who owned the 14,000-acre Hana Ranch and the San Francisco Seals minor league baseball team, opened Kauiki Inn, attempting to save the town's economy by transitioning it to tourism.
Today, that hotel exhibits a depth, personality and uniqueness that you won't find at any other luxury resort in Hawaii. It's reflected in little moments, like petting the gentle, friendly horses in a field nearby, or the cool water of Travaasa Hana's infinity pool swirling around me as I lounged in stillness, watching a pastel Maui sunset give way to a gentle rain.
But it was the people— the staff at Travaasa Hana and every business I visited in the little town—and their relaxed, genuine kindness that were my most valuable discoveries, the essence of what we strive to convey when we talk about aloha and hookipa (hospitality). Hana may be one of the most isolated communities in the state, but what impressed me, a "townie" from Honolulu, was its rare purity and unhurried, unpretentious authenticity.
Locals and former residents will never hesitate to tell you how wonderful Hana is, and they're right.
If I could make a promise to the people of Hana, it would be this: Next time I'm sitting in traffic in Honolulu or waiting in a long line at the airport, I'll remember the aloha that was shown to me, and let it lift my heart. I'll remember to slow down and marvel at a rainbow overhead or the vibrant flash of green from a nearby hillside.
I'll remember that "everything is connected," like it says on a sign I discovered at Hana's Piilanihale Heiau, one of the largest sacred sites in Hawaii, and that sometimes your true destination turns out to be not the place where an adventure ends, but somewhere unexpected in the middle of the journey.