From "Tiny Bubbles" to "Margaritaville"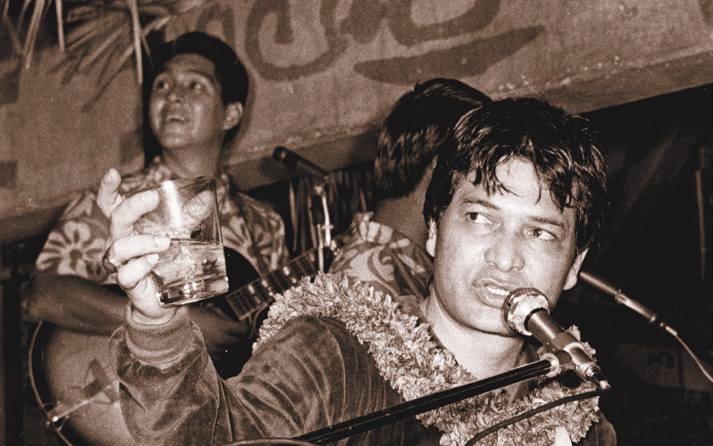 Musician Jimmy Buffett is starting construction on his first Hawaii restaurant in Waikiki.
That may mean nirvana for Parrotheads planning a trip here. But it also quietly marked the end of an era for fans of the late great Hawaii crooner Don Ho.
Jimmy Buffett's at the Beachcomber—a $15 million dining, entertainment and retail venue named for the man who wrote "Margaritaville"—will open later this year in space that housed Ho's final Waikiki showroom. Ho, who passed away last April after a long illness, had sung for fans in the Ohana Waikiki Beachcomber hotel showroom for 13 years. A showman till the end, Ho passed away two days after his final performance in the room.
The Beachcomber showroom wasn't as large as the ones Ho ruled in the 1960s and 1970s. But he made it his own. The show was a throwback to his early years performing at his parents' lounge, Honey's. He filled the Beachcomber room almost every night.
"We were doing the same thing at the Beachcomber as Honey's … small room … 250 seats. Me at the organ with my telephone, band right there, best musicians I can find," Ho said, in his posthumously-released oral history Don Ho: My Music, My Life.
A confessed longtime fan of Ho, Buffett now owes more to his hero than just his laidback, tropical-inspired act.
Win a copy of Don Ho: My Music, My Life, from us, here.