Get Curated Snacks and Grab-and-Go Items at Foodland in Hawaii
The locally owned supermarket launches Maikai, a new collection of exclusive products perfect for road trips, beach outings and gifts to take home.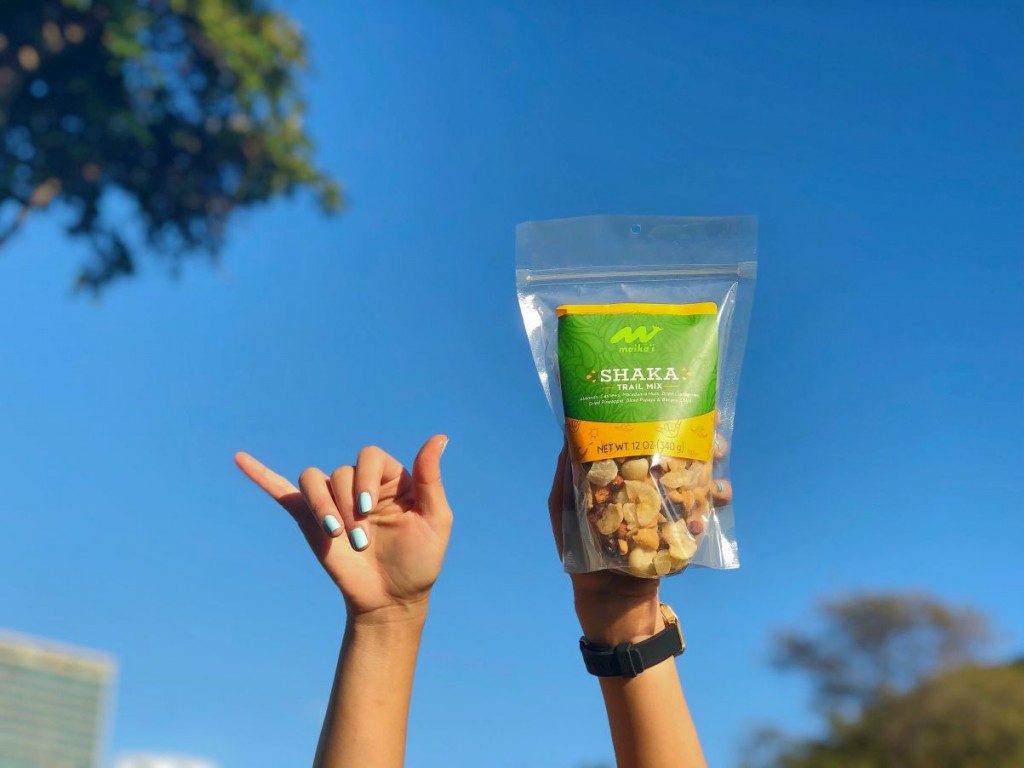 Locally owned and operated since 1948, Foodland has long been the go-to supermarket for locals. Its popular poke, made fresh in each store daily, tops our 2019 Readers' Choice Awards, and the company has been committed to stocking its shelves with local produce and products.
Late last year, Foodland, the state's largest locally owned grocery retailer, quietly launched a new collection of curated products called Maikai, which means excellent in Hawaiian. The line of goods, which range from local-style marinades to grab-and-go snacks, is exlusive to the company and sold in its 33 stores across the state.
"We know what our customers like, and we're customers ourselves, so we felt it was time to create offerings that we could stand behind," says Lauren Moder, director of the Maikai program. "I mean, we're called Foodland, so it's all about the food."
Moder and her team scoured the planet—literally—for great products that would appeal to Hawaii customers and visitors to the Islands. The collection, which already consists of more than 125 products in stores now with more to come, has wide appeal: families looking for hacks for dinner, beach-goers in need of quick snacks, visitors who want to take home gifts.
Majority of the vendors that Foodland uses for its Maikai line are family-owned business, and about 20 percent are based in Hawaii. (That number is expected to grow as the Maikai product line expands.)
There are hand-cut potato chips ($2.50) sourced from a second-generation family business in Southern California and chocolate-covered coconut bites ($4.99) from a family in Thailand. The Kona coffee butter ($9.99) uses coffee sourced from the Big Island and is a tasty, creamy spread—with a hint of coffee—great on steak or even on toast.
There's also a slew of nuts and dried fruits, too, including dried poha berries, red dragonfruit chips, fresh li hing pineapple and toasted coconut chips.
"I'm a full-fledged snack freak," Moder says, laughing. "We tasted thousands of snacks … We really believe in the products we're offering with this label."
Find Maikai products in all Foodland and Sack N Save stores in Hawaii. For more information, visit foodland.com.