Get Globally Inspired Dishes at This New Waikiki Pop-Up
TBD... is a new concept led by Halekulani's former chef Vikram Garg and it's only around until next summer.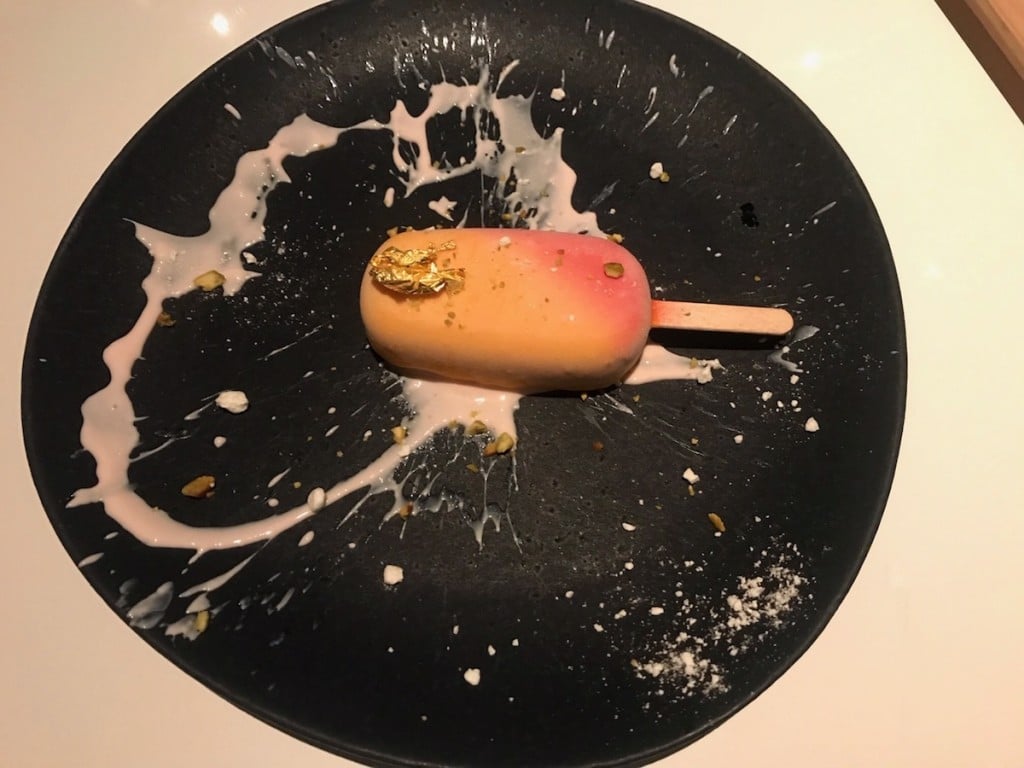 It's been a few years since chef Vikram Garg, best known for overseeing the award-winning restaurants at the luxe Halekulani in Waikiki, has been back in the kitchen.
And, honestly, foodies have missed him.
Garg left the hotel in 2016 and joined the MacNaughton Group, a Honolulu-based real estate investment and development firm. (After all, he is a graduate of the Oberoi School of Hotel Management in New Delhi.) In the meantime, though, he traveled and cooked at events, including the Hawaii Food & Wine Festival.
In 2018 MacNaughton Group bought the Lotus Honolulu hotel near Kaimana Beach and this summer, Garg, who heads the company's hospitality division, opened TBD…, which is expected to only be around for about 18 months while the property undergoes renovation. (The restaurant occupies the space that was previously Wisp.)
The menu features eclectic, globally inspired dishes that read almost like Garg's travelogue. You'll find miso-and-pepper-crusted Kona abalone served in its shell with briny ogo and locally grown sea asparagus ($19), tender tandoori fried chicken paired with house-made yogurt and green mango chutney ($29) or—a fan favorite already—a mango kulfi ($14), a frozen dairy-based dessert that Garg grew up eating in India (minus the 23-karat gold flakes).
Other standouts include the popcorn soup ($12), a play on corn chowder made with burnt butter and topped with fluffy popcorn; the tamarind-braised lamb shank ($42) paired with a buttery and silky ulu (breadfruit) mash and gremolata; and a seafood "hotpot" ($59) filled with lobster, shrimp and fish slow-cooked in a lime-scented bisque.
The showstopper is the aged tomahawk ($169), a massive slab of meat cooked in the restaurant's special tandoori oven and served with several different sauces and chutneys.
Dessert was actually a difficult choice for me. (I'm a dessert fiend.) I had a tough time choosing between the croque-en-bouche ($14), a stack of profiteroles filled with banana cream and topped with caramel, or the "El Nobles" cookie jar ($18) with giant chocolate-chip cookies served in a glass jar. I went with the latter—no regrets!—and had a few leftover to take home for later.
Garg plans to add a mac-and-cheese cart and brunch later, too.
And then, after 18 months, who knows? It's TBD.
The Lotus Honolulu, 2885 Kalakaua Ave., second floor, (808) 791-5164, tbdhawaii.com.