Get Ready for Fall Weather With These Three Hawaiʻi-Inspired Coffee Cocktails
Try these boozy cocktail recipes—with a coffee-flavored kick—all featuring locally made coffee rum from Kōloa Rum.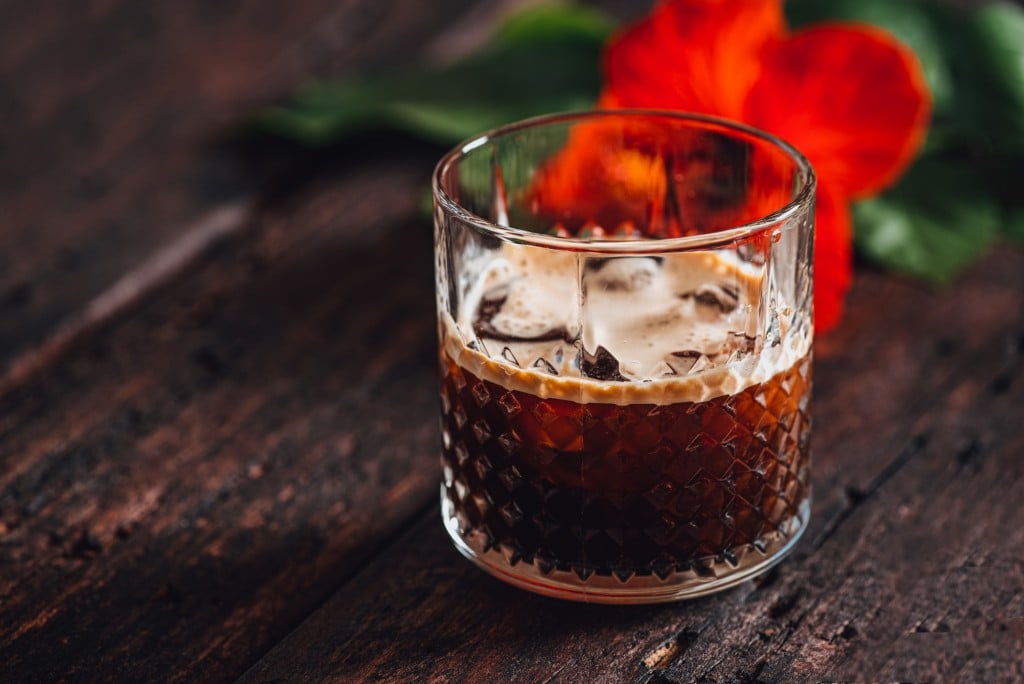 From ice cream to pastries and more, coffee seems to go well with everything.
And there's no better time than Hawaiʻi's fall season, where the temps drop ever-so-slightly and the sun sets before 7 p.m., to mix a little coffee into your cocktails. That's right, two of America's favorite beverages coming together to form one boozy union. But, if you're not one to come up with your own concoctions, don't fret! Writer Shanna Schad and local spirit maker Kōloa Rum Co. have joined forces to put together three decadent coffee cocktails perfect to start—or end—your day with.
1. Hawaiian White Russian
Ingredients
1 oz. vodka
2 oz. Kōloa Kauaʻi Coffee Rum
1 oz. coconut milk (canned or carton)
1 tsp. simple syrup
Coconut flakes
Instructions: Fill a rocks glass with ice and layer in the ingredients starting with vodka, ending with coconut milk. If a sweeter cocktail is desired add the simple syrup with the vodka. Top with a sprinkling of coconut flakes. Shake or stir if desired.
2. Boozy Hawaiian Mocha Coconut Hot Chocolate
Ingredients
4 oz. good quality chocolate bar (dark 65-75%, or milk), roughly chopped
4 T. brown sugar (can add more if a sweeter drink is desired)
12 oz. coconut milk beverage (carton, not can)
6 oz. freshly brewed hot coffee
3 oz. Kōloa Coffee Rum
1 oz. Kōloa Coconut Rum (.5 ounce per drink)
Yield: Batch cocktail.
Garnish: Whipped cream, lightly toasted coconut shavings, finely chopped macadamia nuts and chocolate shavings.
Instructions: Combine all ingredients in a saucepan over low heat. Stir until chocolate bar is melted and no solid pieces remain. Pour the desired amount of cocktail in a glass or ceramic mug and top with whip cream, toasted coconut flakes and dark chocolate shavings.
3. Russian Rum Slinger
Ingredients
1.5 oz. Kōloa Coconut Rum
1.5 oz. Kōloa Coffee Rum
1.5 oz. Coconut Cream or Half & Half Cream
Instructions: Pour ingredients over ice in an old-fashioned glass and stir.
Garnish: Orchid and a sugarcane stir stick.