Get Your Tiki On With These 3 Iconic Hawaiʻi Cocktails
Who says you need to be in the Islands to enjoy these tiki drinks?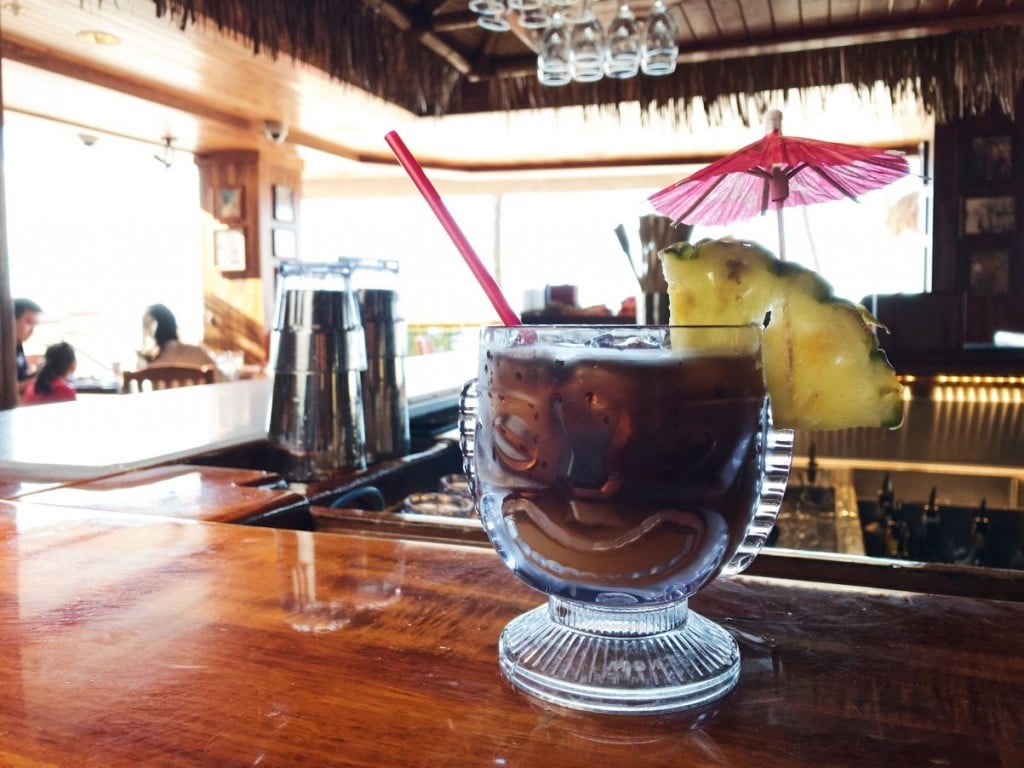 Nothing says vacation like a tiki cocktail—preferably poolside in Waikīkī.
But you don't have to be in the Islands to enjoy one.
Here are recipes for three iconic Hawaiʻi drinks sure to make you feel like you're on vacation wherever you are.
The Duke's Mai Tai
The mai tai is the iconic cocktail of the tiki movement, featuring a mix of rums, orgeat (almond syrup), lime juice, simple syrup and orange Curaçao liqueur. This recipe—a riff using PPOG (pineapple, passion orange and guava) juice instead of lime juice—is from Duke's Waikīkī on Oʻahu.
Ingredients:
0.4 oz. orgeat syrup
1/2 oz. orange Curaçao
1/2 oz. gold rum
3 oz. fresh PPOG (pineapple, passion orange, guava) juice
1 1/4 oz. dark rum
Garnish with a pineapple, lime and parasol.
Classic Blue Hawaiʻi
Invented in 1957 in Waikīkī, this cocktail combines vodka or rum, pineapple juice, sweet-and-sour mix and blue Curaçao liqueur (hence the color) for that quintessential tropical vibe. This recipe is from the Hilton Hawaiian Village in Waikīkī, where the Blue Hawaiʻi was created.
Ingredients:
3/4 oz. light rum
3/4 oz. vodka
1/2 oz. blue Curaçao
1 oz. sweet-and-sour mix
Combine all ingredients and mix well. If using ice, mix the ingredients in a blender. Serve in a tall glass. Garnish with a slice of pineapple and a cherry.
Lava Flow
The blend of coconut rum, pnieapple juice, coconut cream, frozen strawberries and banana make this the perfect summer cocktail.
Ingredients:
1 oz. coconut rum
1 oz. light rum
1/2 banana
2 oz. pineapple juice
2 oz. coconut cream
2 oz. frozen strawberries
The key to preparation is to blend the strawberries and rums separately from the other ingredients, rinsing the blender between steps. (If using strawberry purée, you can skip this and simply blend all ingredients except the puree.) Pour the strawberry mix or the puree to the bottom of a large glass (a collins or hurricane glass).  Then add the blender ingredients, or as it's often done, reverse and pour the strawberry mix on top. The red strawberry mix swirls in the drink, simulating a lava flow.