Giving Back, Getting Healthy and Doing Good is as Easy as A to Z
Check out this year's A to Z, where your money and sweat equity can leave a lasting impact on Hawaii's communities.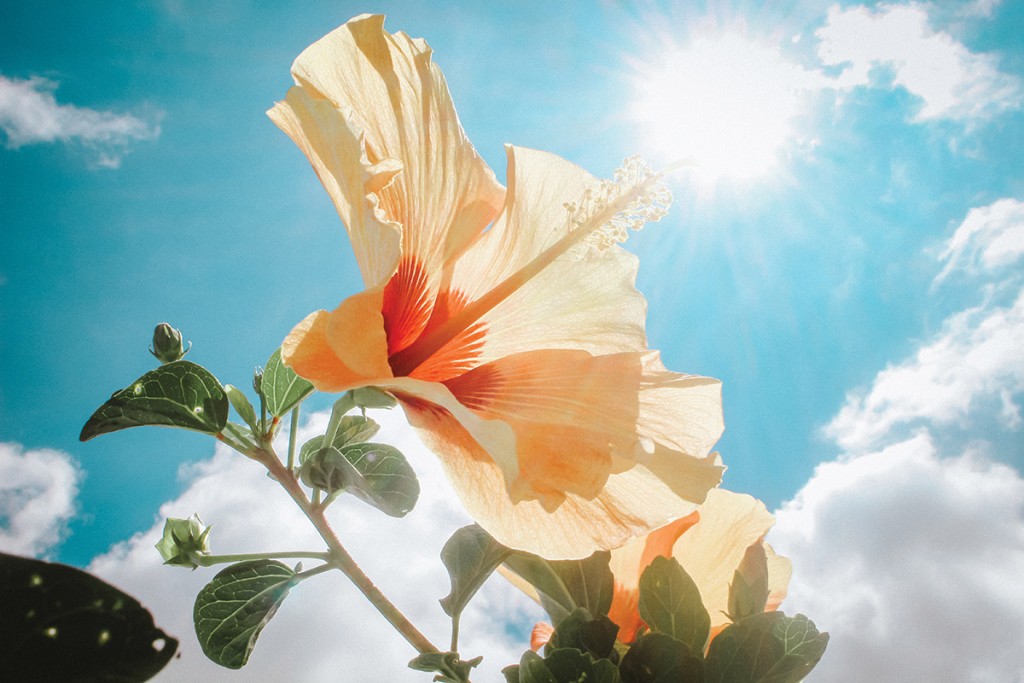 If you're reading this, you care about making a difference and doing what you can to leave Hawai'i better for future generations. But did you know you can get active, stay fit, exercise and do some good all at the same time?
Check out this year's A to Z, where your money and sweat equity can leave a lasting impact. Lace up those shoes and get moving!
A
IDs Walk Honolulu has been raising money to fight AIDS and HIV for 28 years. Founded by the Life Foundation, the walk's annual sponsors range from airlines to hotels to local and national businesses. The event features an easy course through downtown as well as fun events and food.
Bowling! Strike Out Homelessness, sponsored by Project Hawai'i Inc., raises money and awareness for homeless youth. Groups and individual bowlers are welcome, so come out on Nov. 16 for bowling, prizes, a silent auction, and even lane-decorating contests.
Community Workdays support the work of Project Kahea Loko, removing limu from ponds, clearing mangroves and doing restorative work alongside others who make conservation a priority. Check out the Pacific American Foundation website for details.
Dementia impacts our kūpuna and the numbers are startling. And it's family caregivers who often bear much of the burden. The Walk to End Alzheimer's happens in 600 communities nationwide each year, raising money and awareness for care, support and research. If you miss this year's Nov. 9 walk, sign up now for next year!
Epilepsy Hawai'i's annual Freedom Run/Walk takes place in Kailua every July Fourth. Participants can choose between a 5K or 10K trail through Kailua's less-traveled neighborhoods. Get up early, enjoy a sunrise run, raise money for a good cause and finish in time to enjoy the parade.
Friends of the Library-Waikoloa Region has been holding its 5K Walk/Run for Literacy for over a decade. Its work has already resulted in money to support a library in the Waikoloa Plaza.
Great Aloha Run, coming up on Feb. 20, 2020, celebrates over three decades of bringing people to the streets to raise money for over 150 nonprofit health and human services organizations. Recognized as one of the top 100 road races by Runner's World magazine, it's a guaranteed workout with good people, great views and fabulous causes.
Hunger shouldn't be something families face in Hawai'i. Maui's Stomp Out Hunger Walk/Run brings out teams, individuals and corporate sponsors to support the work of Hale Kau Kau to feed Maui's hungry with aloha and compassion.
I
olani Palace, Queen Kapi'olani's Evening Tours are Dec. 28, 2019. It's not a heart-pumping marathon, but when else can you dance under the stars at the steps of a royal palace and slip back in time to imagine palace life in the Kingdom of Hawai'i? Wander around the grounds of Honolulu Hale afterward, take selfies with Shaka Santa and make a night of it.
J
ingle Rock Run, coming up on Dec. 15, brings together keiki to kūpuna to raise money for the Make-A-Wish Foundation's work to support critically ill children. Walk, run or stroll, come out, bring your family and enjoy making a difference. Reindeer are especially welcome.
K
eiki Rainbow Run, under the umbrella of the Hawai'i Council on Physical Activity and Nutrition, brings out local bigwig sponsors looking to create a healthier Hawai'i. It's a short course that raises big bucks for keiki PE and nutrition programs.
L
ea Lea Charity Run puts good use to an early Saturday morning, gathering keiki and their families for a 5K run, activities, a silent auction, and food at the finish line. Support healthy living and work up a sweat with the sun rising over the beach. Not a bad start to the day.
M
aking Strides Against Breast Cancer is the American Cancer Society's annual walk to raise awareness and money for a disease that continues to upend and threaten families throughout the Islands. Check local websites, since there are events on most islands.
N
AMI Walks, the annual fundraising walks for the National Association of Mental Illness, occur on O'ahu and Hawai'i Island, raising money to better the lives of those affected by mental illness through support, advocacy, education and awareness. The walks occur every October.
O
ral Cancer Foundation sponsors walks across the country, including in Honolulu, raising money for prevention, education and research on cancers of the head and neck.
P
et Walk, sponsored by the Hawaiian Humane Society, may not offer the most strenuous workout, but it excels in cuteness, costumes and social media-winning photos. Plus, the money raised supports the work of the Humane Society.
Q
ueen Emma's Summer Palace is managed through the work of volunteers and small donors. If you've not been, go! And then sign up to assist with grounds management or to work as a docent. If you have to do yard work, it might as well be for a queen.
R
ace for the Cure celebrated its 25th gathering in Honolulu in October, raising money for breast cancer research and support for patients and survivors.
S
cavenger Hunt! Hospice Hawai'i's Hot Pursuit celebrated its 10th year in April, releasing adrenaline-charged teams into the streets of Honolulu searching for clues. Put your team together, pay your registration fees, and get out there. There's nothing like the high that comes from besting your peers (and making some money for a really good cause).
T
our de Cure, sponsored by the American Diabetes Association, brings out runners and cyclists looking to raise money to counter the devastating impact of diabetes on our communities. "Ride. Run. Walk. For Life."  Register now for the next race on March 14, 2020.
U
nited Way (Aloha Chapter) is part of our local culture. Rather than simply making an annual donation, how about organizing a walk or run with your colleagues? Tap into that competitive nature, get your colleagues out of the office, and do some good for the community.
V
iolence should not be part of a family's experience. The Men's March Against Violence brings out over 1,000 people every year, standing up against violence in families and raising money to combat the problem across the state. This year celebrated the 25th annual march. Make sure you're there next year.
W
alk, as in the Charity Walk of Hawai'i, has been raising big bucks for charities across the state since 1974. Happening on all Islands every year, the event brings the visitor industry together to raise money for hundreds of organizations across the state. Since 1978, the event has raised over $32 million. That's a lot of walking.
X
ylophones are instruments from days gone by, but its notes and trills resonate every time the Honolulu Symphony rocks out with its "Music That Pops" and "Music that Rocks" concerts. Forget your notion of classical music and ladies with opera glasses. This is rockin', stompin' musical magic, and your tickets (or better yet your membership) keep those beats going.
Y
MCA is known for its "swim and gym" programs for good reason. It offers some of the best facilities in the state. So give up those fancy memberships and join the Y. Your membership supports the organization's extensive human services outreach, and assuming you use the facilities, you'll get healthier and fitter in the process.
Z
oo membership and programs get you out of the house and wandering among the primates and slithering, slippery reptiles at the Honolulu Zoo. Twilight Tours get you behind the scenes after dark, and a stroll on most any afternoon racks up the steps and gets your heart pumping. Get that membership and get out there!