Giving with intention
Excerpts from "Our Legacy," a poem to honor Hawaii Community Foundation's centennial, written by Hawaii Poet Laureate Kealoha.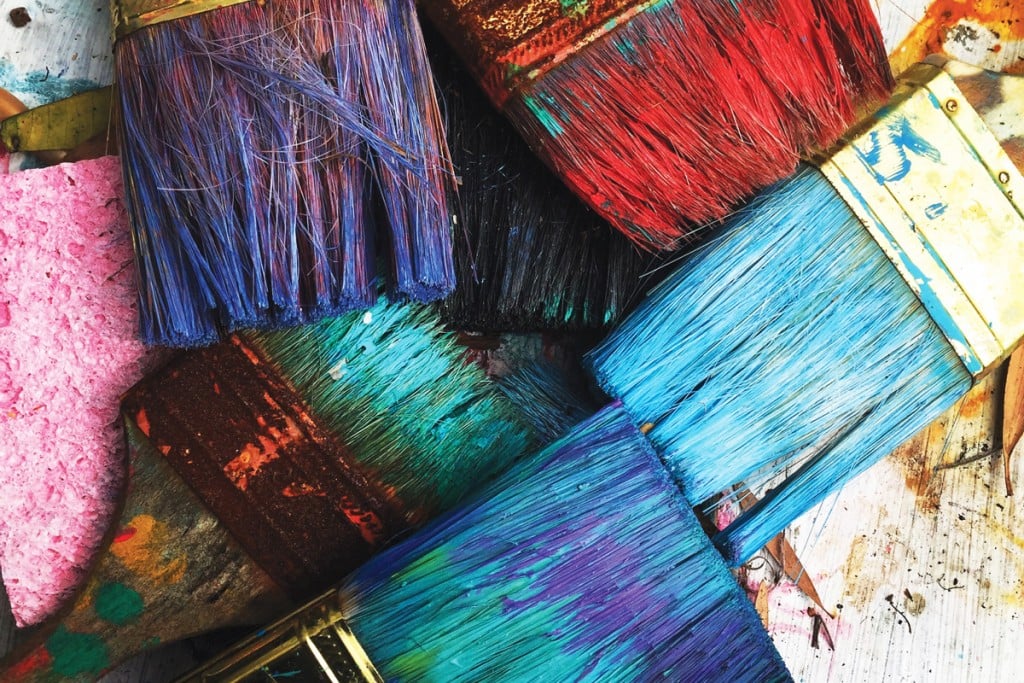 • • •
when we die,
we leave everything behind
everything we have
everything we acquired during our lifetimes:
the houses, the cars, the money, the flatscreens…
even our bodies and the relationships that we made…
after time they all fade away
and the only thing that remains
the only thing that stands a chance to stick around long after we're gone
is what we stood for
it's the abundance of seeds that we planted in the ground while we were alive,
the time we spent dedicated to the people we loved and the people who needed our help,
the times we lent a hand without expecting anything back,
the big plans and dreams that we had and the change we were involved in
it's the investments we made in our neighbors and communities through our actions and our generosity
• • •
so, when it comes down to it, what do you want to leave behind?
what do you stand for?
what makes you smile?
what is the change you want to see during your lifetime?
and what is the change you wish for future generations long after we're gone?
what do you want your legacy to be?
because right now, right here, we have the opportunity to affect the future generations of Hawaii
through education
through arts and culture
through health and environment
through social change
the same way that all those who came before us affected us today
you see, we come from a long legacy of giving
we come from people
who loved their people
• • •
but for some of us,
we don't have endowments to pass on
our names may never be inscribed on prosceniums, or on the walls of buildings
no one may ever know what we ever gave or what contributions we ever made,
but still, we are happy to give what we've got
knowing that we made a difference to make our community better
and they may never know our names
but we know that we stood for change
that we made a difference in the goodness of their lives
and that's all that really matters
these are the seeds we leave behind during our lifetimes
you see we believe in philanthropy
• • •
"philanthropy" – love for humanity
sounds a lot like aloha to me
In 2016, the Hawaii Community Foundation asked Kealoha, poet laureate for the State of Hawaii, to write a piece about how giving has shaped Hawaii. He performed the above piece, "Our Legacy," live at HCF's Centennial events across the state and inspired attendees so much that they lent their voices to his poem as well. Watch the video that resulted: 
---
Giving In Action
Jon and Eleyne Fia teach. They inspire. They mentor and nurture and cheer their students at Waipahu and Campbell high schools, where they work. They support their family on their combined teachers' salaries and work hard to make ends meet. When it came time to do their estate planning, they included scholarship funds to help send Waipahu and Campbell graduates to college. "I didn't know what a legacy donor was," Jon says. "But you don't have to be Bill Gates to give. Something small can make a big difference."
Like many of us, Bob and Frances Bean know the powerful connection between us and our animals. When the Humane Society needs support, the Beans step up, whether it's supporting capital campaigns, chairing the Tuxes & Tails gala, sharing business counsel and expertise, or bringing other supporters to the table with them. When it came time to put their estate in order, they joined the organization's Helen Kinau Wilder Legacy Society by including the Humane Society in their legacy plans. For them, it was an easy decision. "We love animals," Bob says, and this gift ensures that "our wishes to support animal rights in our name continues after we're gone."
A guide dog navigates the busy crosswalk with its owner. Hospice eases the pain and brings families close during those dark days. Rescue dogs find a new home and a new purpose every single day. All these things and more are part of our daily comings and goings. Jack and Marie Lord knew how vital services like these are, so they left their considerable estate to the community that had become their adopted home. From Guide Dogs of Hawaii to PBS to St. Francis Hospice Care and others, nonprofits around the state do what they do because of the Lords' thoughtful and meaningful legacy.