Google doodles Duke Kahanamoku for his 125th birthday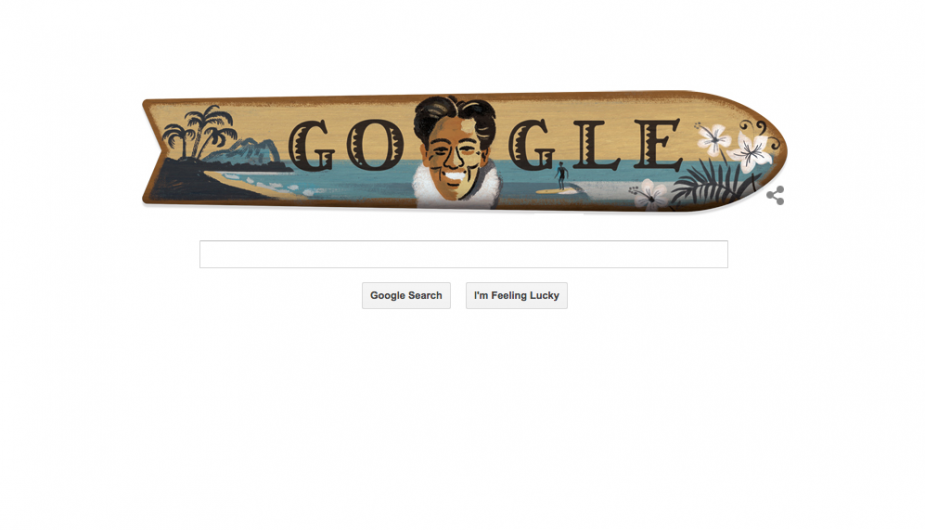 Monday, August 24 is Duke Kahanamoku's birthday and, in celebration of it, Google released its newest doodle—an image of Kahanamoku painted on a traditional Hawaiian alaia surfboard.
"Today, on his 125th birthday, Matt Chruickshank recalls the legend of the "Ambassador of Aloha" with a Doodle of his iconic, 16-foot wooden surfboard and his warm, blithe smile," writes Google on its doodle blog.
Duke Kahanamoku was a five-time Olympic medalist and is known for taking the Hawaiian sport of surfing around the world.