Halepuna Waikīkī by Halekūlani Reopens July 1 with New Guest Amenities
The best part? No resort fees.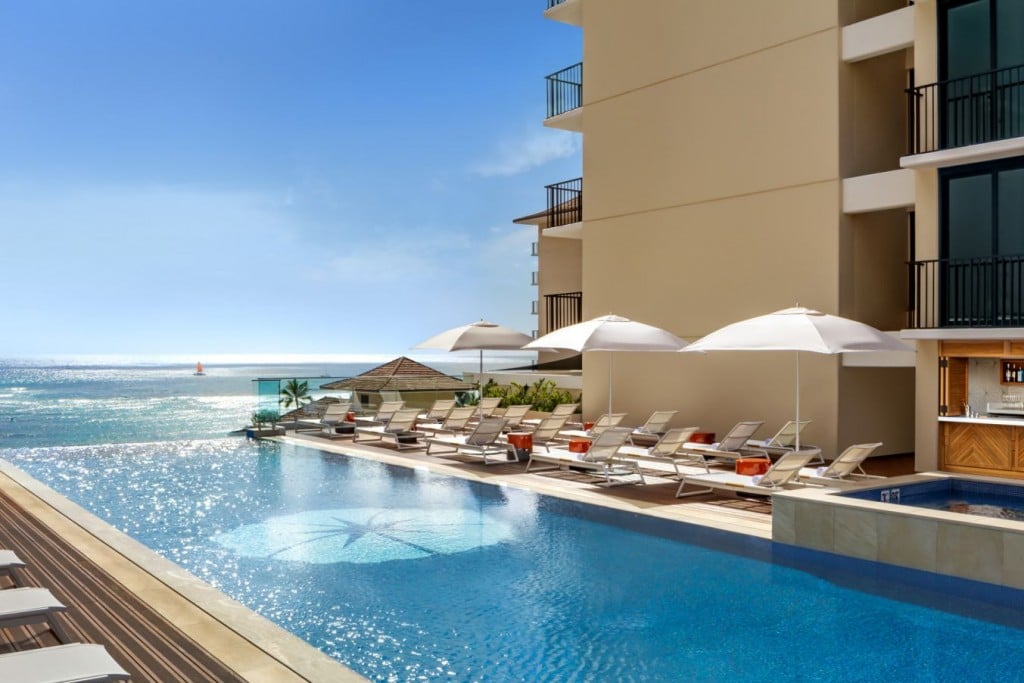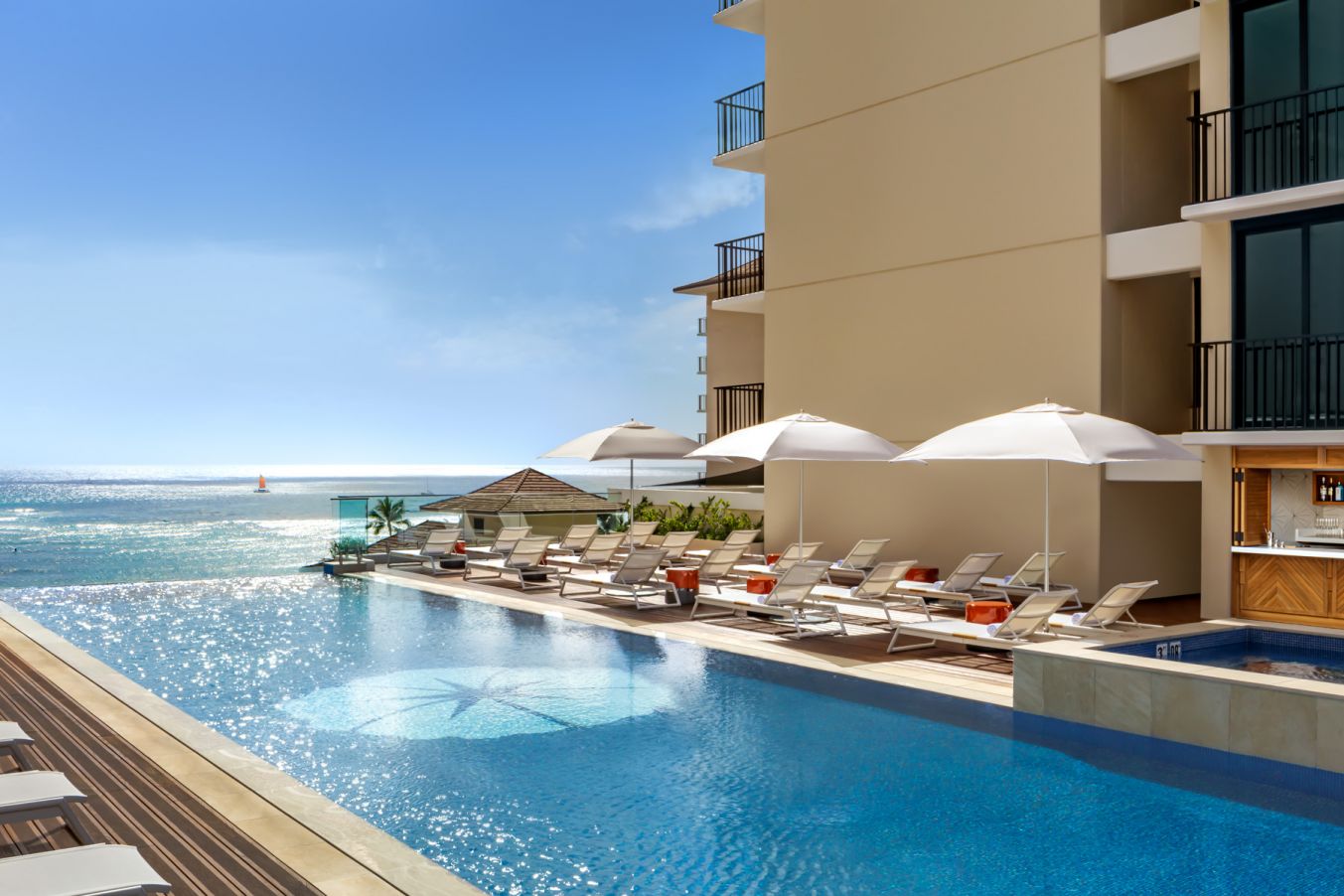 Halepuna Waikīkī by Halekūlani had only been open a few months before the world changed and locked down. It had just undergone a whole year of transformation from its former self, the Waikiki Parc Hotel, and throughout 2020, went through another round of upgrades to accommodate post-pandemic rules and travelers.
Since so few visitors have experienced Halepuna in this relative time frame, it's still a new hotel, and now guests can expect even more new features when it reopens on July 1.
But first, the most important detail: There are no resort fees at Halepuna.
Now that we have your attention, here are some of the new elements the hotel has rolled out to keep guests safe and healthy:
As with most, if not all hotels, Halepuna's systems and procedures have been enhanced to include COVID precautions and measures. It's also added temperature scanners, air purifiers in the elevators, touchless hand sanitizer stations throughout the hotel, touchless water refill stations, electrostatic sprayers, and Environmental Protection Agency-approved cleaning products. Ultraviolet (UV) light sanitizers have been added to all ice machines and to the air handlers in air conditioning filters.
Upon arrival, guest vehicles will get a protective sleeve on the steering wheel and shift controls, as well as a seat protector—all of which will be removed prior to handing the keys to the guest. The bellmen will then use a UV wand to disinfect the luggage prior to placing it onto the cart for delivery to the rom.
Upon entering their room, guests will find their amenities—toiletries, hair dryers, coffee, robes, slippers, even the remote controls—are sanitized and wrapped in protective packaging by a special housekeeping department. A personal guest amenity includes hand sanitizer, a mask, and germ-free fingertips (instead of gloves) for use in the elevators and other high-touch common areas.
View this post on Instagram
Despite traveling all the way to Hawaiʻi, guests may be skittish about leaving the hotel, so they can still enjoy outdoor living with the expanded pool and sun deck, and an outdoor garden with a reflexology path.
As a sister property to the luxe Halekūlani, Halepuna guests get some exclusive perks. Wednesdays through Saturdays, guests can experience music and hula from Halekūlani, as well as signature cocktails and wines through the "Taste of Halekulani" program.
View this post on Instagram
The Halekūlani Bakery on the ground floor will also reopen to the public on July 1, serving their popular baked goods and coffees from 6:30 a.m. to 1:30 p.m. daily. As if being able to reopen wasn't enough, head baker Tatsuhiro Kaneshiro used his time in the last year to create even more unique items, such as their fluffy brownie bread and flaky salted caramel chocolate croissant. Other new offerings include soups, sandwiches, hot breakfasts and lunches to go.
It's an exciting time for this little section of Waikīkī. Be watching for new developments as Halekūlani completes its renovations and reopens on October 1.
For more information or to make a reservation, visit Halepuna Waikīkī or call (808) 921-7272.