The Luxurious Halepuna Waikiki by Halekulani Opens at Former Waikiki Parc Hotel
After a full year of renovations, the Halepuna Waikiki by Halekulani is open for business, and its new infinity pool is well worth the wait.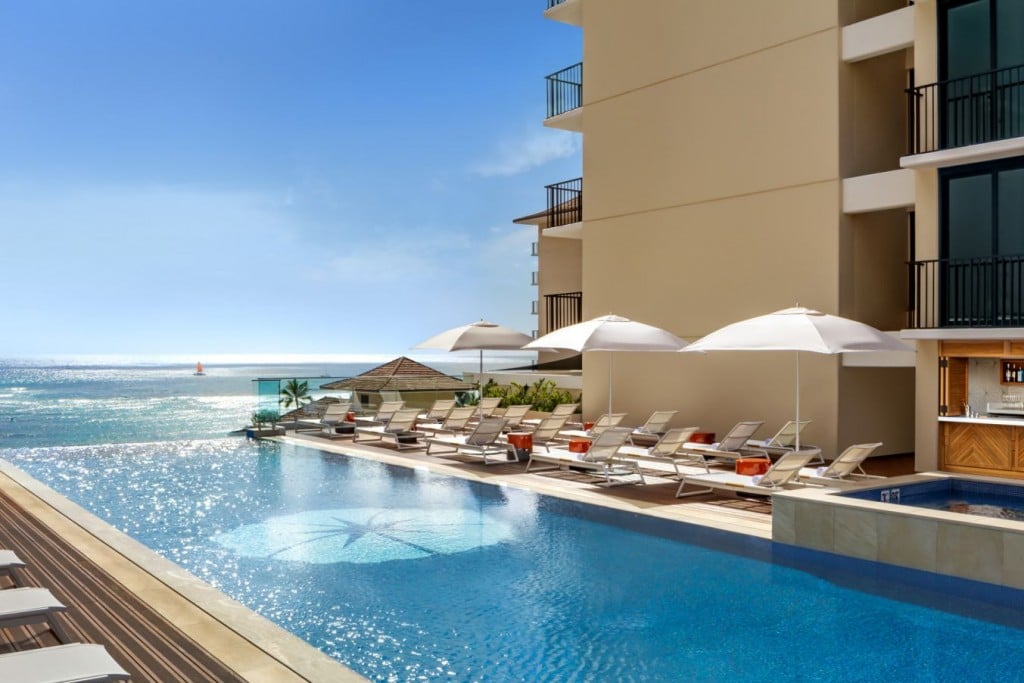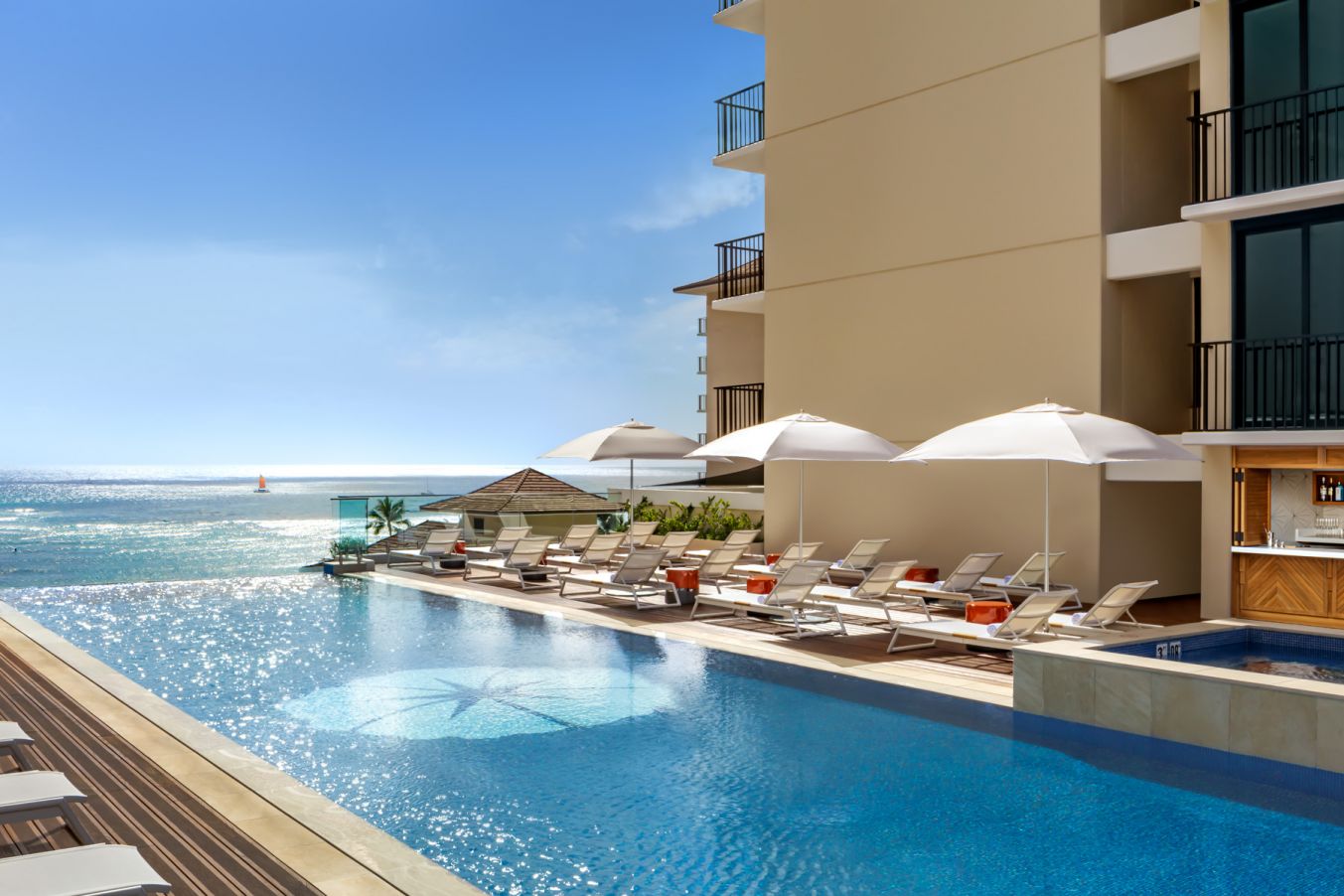 Once the chic Waikiki Parc, which had been a Waikiki landmark since the late '80s, the Halepuna Waikiki by Halekulani now stands in its place after a full year of renovations. And its doors are officially open.
Fans of the Waikiki Parc may be remise about this new changing of the guard; however, this shift comes in the form of new features and amenities. Take, for example, the pool deck, which now sports a serene infinity pool and nine lounge-worthy cabanas. It's the perfect place to catch a sunset, and the redesigned poolside bar will keep you going well into the night.
Under the creative eyes of New York-based design firm Champalimaud Design, the 284 rooms, which range from $350 to $1,100 a night, have also been aesthetically refreshed. Matching the beaches just across the street, each room and suite at the Halepuna Waikiki by Halekulani is adorned with light blue wallpaper and carpet, complemented by minimalistic furniture and prints provided by local artists such as Aaron Padilla, Christopher Edwards and David Kuraoka.
Art is actually a big focus of the Halepuna Waikiki by Halekulani, and the resort encourages its guests to go out and experience what fine arts Oahu has to offer. To help facilitate this, guests of the Halepuna Waikiki by Halekulani will have complimentary admission to the Bishop Museum and the Honolulu Museum of Art.
If you're still not sold, perhaps artisan bread and pastries may change your mind. The hotel is also opening with its new in-house bakery and restaurant, the Halekulani Bakery & Restaurant, which will serve a locally-inspired menu that will even feature a few signature items from the Halekulani's own restaurant, while the bakery side of things will be doling out desserts, pastries, cakes and bread.
SEE ALSO: Halekulani Opens a New Bakery That's Just as Fab as the Hotel
However, what matters most to those who have fond memories of the Waikiki Parc Hotel is likely the service, the personal and employees who, with their aloha spirit, can turn a good stay into a great one. And although the renovations process took an entire year, 85% of the Waikiki Parc Hotel's staff came back to work at the new hotel, bringing with them their wisdom, passion to serve and hospitality to the Halepuna Waikiki by Halekulani.
For more information or to make a reservation, visit Halepuna Waikiki's website here or call (808) 921-7272.