Hanauma Bay on Oʻahu is Closed For Now
The popular visitor destination is one of a dozens of events, festivals, malls and businesses affected by the fast-spreading COVID-19.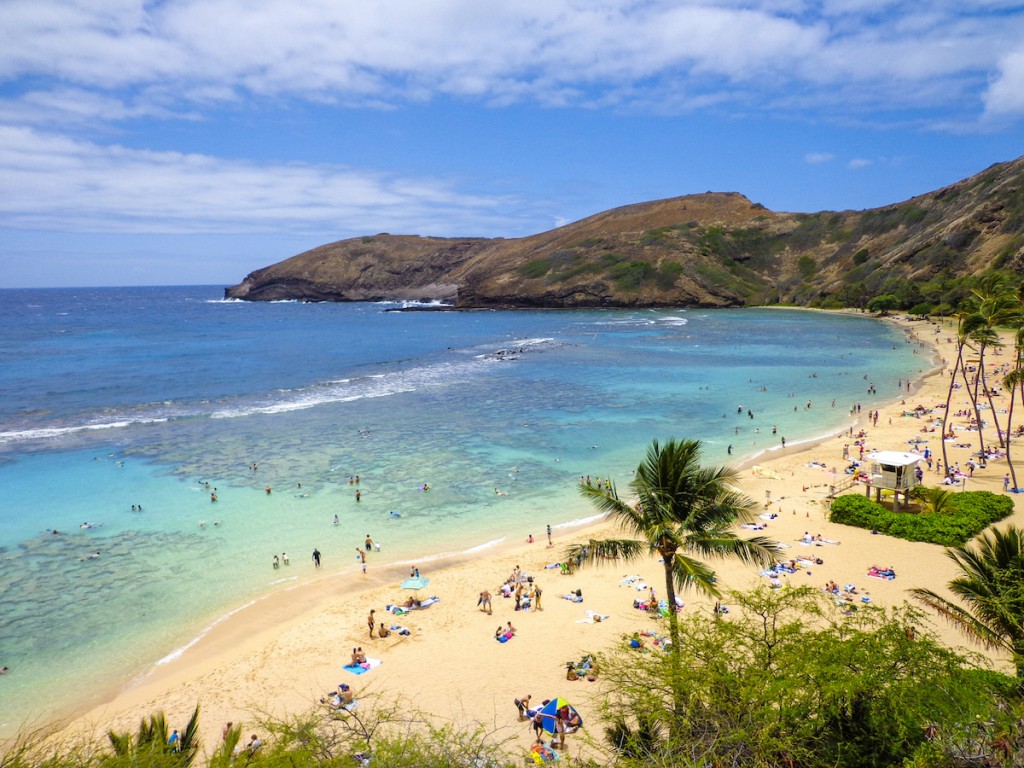 Hawaiʻi now has 10 confirmed cases of the new coronavirus and the federal government has advised the public to avoid groups no larger than 10.
That has triggered businesses around Hawaiʻi to close or modify their hours.
The latest is Hanauma Bay, a protected marine bay in East Honolulu, which is closed today until further notice. While other city beach parks remain open, Hanauma Bay is closed because visitors are required to watch an educational video before enterting the park.
Kualoa Ranch on Oʻahu, another popular visitor attraction, is also closed, after a tour guide with no recent travel history contracted the fast-spreading virus. (This is the state's first confirmed case of community transmission.)
Ala Moana Center and the Royal Hawaiian Center, both on Oʻahu, reduced their hours. Other businesses, including Big Island Candies and the Hawaiʻi Children's Discovery Center, closed entirely.
Popular, well-attended events such as the presitigous Merrie Monarch Festival in Hilo and the Shinnyo Latern Floating Hawaiʻi, which lures more than 40,000 to Ala Moana Beach Park every year, decided to cancel.
Diana Ross and Hall & Oats canceled their concerts in the Islands, too.
SEE ALSO: What's Canceled, What's Not in Hawaiʻi Right Now
On the bright side: All beaches and outdoors parks, camping sites and picnic sites are open, as are state-run hiking trails. So you can still enjoy Hawaiʻi's natural beauty. Just be sure to practice social distancing.