Hanauma Bay on Oʻahu Launches Online Reservation System
Starting April 26, you can book tickets 48 hours in advance of your visit to the popular nature preserve.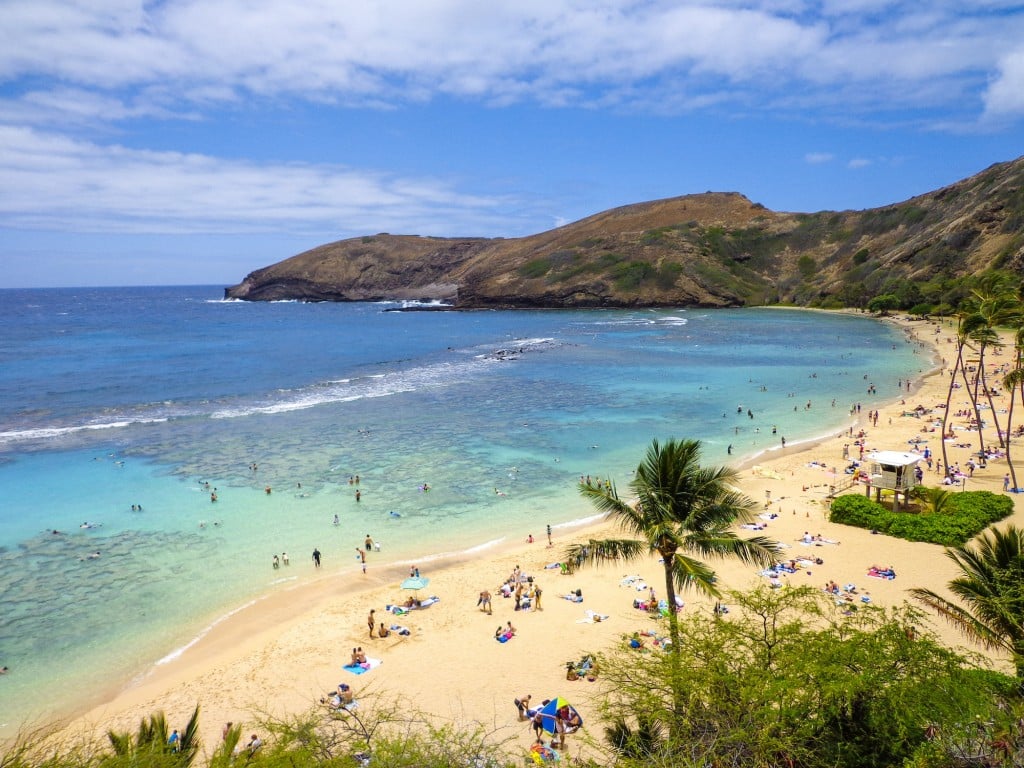 When Hanauma Bay Nature Preserve reopened in December 2020 with a 720-person cap, people waited in long lines—in cars outside the entrance in East Honolulu or in person at the front gate—holding up traffic on Kalanianaʻole Highway and raising health concerns during a global pandemic.
In January the city began issuing tickets to visitors indicating the time they are scheduled to watch the educational video before going to the beach. People have a choice: either remain in the parking lot and upper area of the preserve or leave and come back.
That has helped—but its new online reservation system should work even better.
Starting today, you can book your visit via this website. (Google Chrome is the preferred web browser, FYI.)
This online system will allow you to select a show time up to 48 hours ahead of your planned visit to the nature preserve. For instance, beginning Monday the public can begin reserving a time slot for Wednesday. Reservations will remain open until the spaces are filled or until midnight the day before, so reservations for Wednesday will close after 11:59 p.m. the preceding Tuesday. Viewing the educational video is required for each entry into the nature preserve, regardless of previous viewings.
Reservation time slots are available in 10-minute increments, beginning from 7 a.m. until 1:40 p.m., Wednesdays through Sundays. You can reserve a spot for up to 10 people at a time—no more than five children and/or five adults.
Entry and parking fees will be collected when you arrive to Hanauma Bay. (In the future, though, the online system will be able to collect fees for non-residents. Entrance is still free for locals who can provide a valid photo ID and children younger than 12.)
Once you complete the reservation, you'll be sent a email confirmation. Use this as proof of your reservation.