Hāpuna Beach is No. 1 on Dr. Beach's 10 Best Beaches for 2021
Only one other beach in Hawaiʻi—Duke Kahanamoku Beach on Oʻahu—made the annual Top 10 list.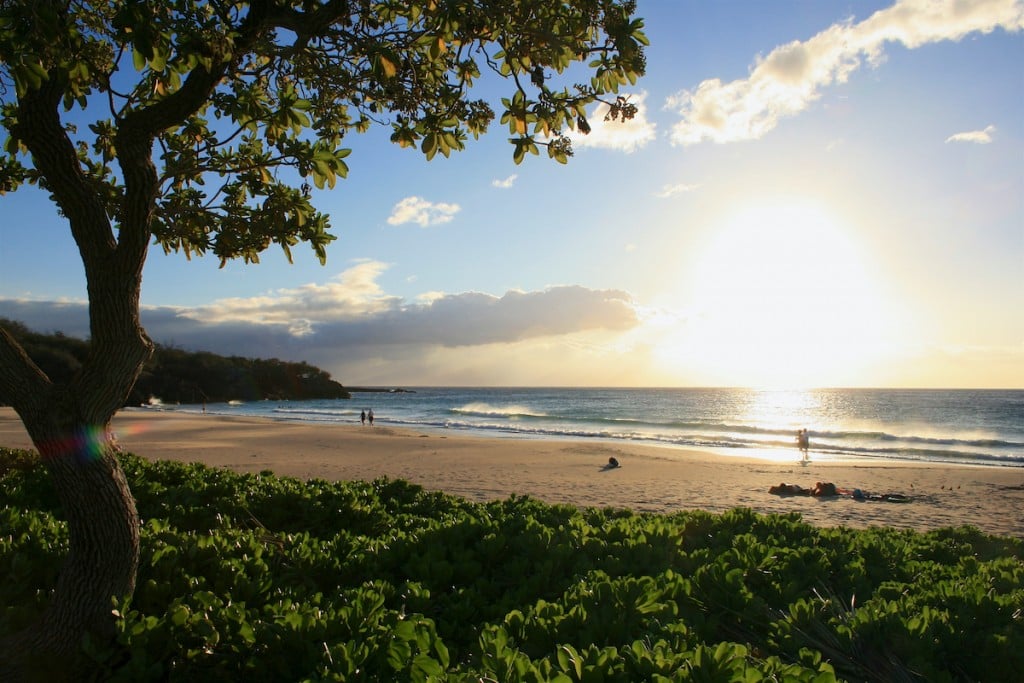 You shouldn't be surprised that Hāpuna Beach on Hawaiʻi Island was named the best beach by "Dr. Beach."
You already knew that!
You voted for the white-sand beach on the Big Island's western shoreline as your favorite, too, in our 2021 Readers' Choice Awards.
And Stephen Leatherman, a professor at Florida International University who has been ranking U.S. beaches on his annual list under the alias "Dr. Beach" for three decades, has named it his top, too, citing its gleaming white sands and diverse conditions.
"The crystal-clear water is a perfect place to swim, snorkel or scuba dive," he says. "In the winter during big wave days, pounding shore breaks and rip currents make swimming impossible. At these times, I enjoy riding the rapidly moving swash of the broken waves up the beach face on a boogie board; the key is to stay in the shallow water far from the breakers so that you are not swept back into the ocean."
The half-mile beach—one of the island's most expansive—is a stark contrast from the desolate lava landscapes and jagged shorelines that surround it. It's long been a popular stop for both visitors and residents, with enough room to spread out so it never feels too crowded.
The state park is open from 7 a.m. to 6:45 p.m. daily. The fee to enter the park is $5 for non-residents (free to Hawaiʻi residents) and parking is $10 per car (free to Hawaiʻi residents).
There are food vendors, picnic areas, restrooms, showers and lifeguards.
Leatherman uses 50 criteria to evaluate beaches, including sand and water quality and safety. He gives bonus points if smoking is not allowed on the beach. (Smoking is prohibited at all Hawaiʻi beaches.)
Duke Kahanamoku Beach in Waikīkī on Oʻahu was the only other Hawaiʻi beach to make the Top 10.
Here's his Top 10 list:
Hāpuna Beach, Hawaiʻi Island, Hawaiʻi
Coopers Beach, Southampton, New York
Ocracoke Lifeguarded Beach, the Outer Banks of North Carolina
St. George Island State Park, Florida
Lighthouse Beach, Buxton, Outer Banks of North Carolina
Duke Kahanamoku Beach, Oʻahu, Hawaiʻi
Caladesi Island State Park, Dunedin and Clearwater, Florida
Coronado Beach in San Diego, California
Beachwalker Park, Kiawah Island, South Carolina
Coast Guard Beach, Cape Cod, Massachusetts
Read more about Hāpuna Beach here.