HAWAIʻI in the Kitchen: Duke's Coconut Shrimp
Get transported back to the Islands with Duke's Waikīkī's popular coconut shrimp.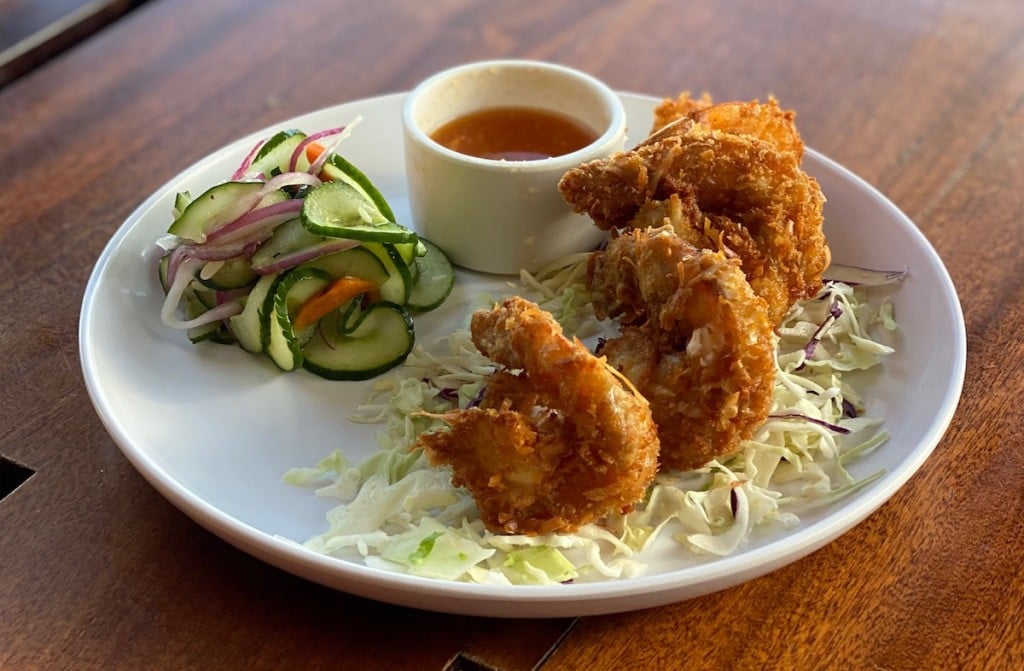 Need a dinner idea for this weekend?
And missing the Islands?
Matt Young, executive chef of Duke's Waikīkī, shows you how to make the restaurant's signature dish—and it's a lot easier than it seems.
(To see more videos, follow us on Instagram @hawaiimagazine.)
Here's the recipe:
Duke's Coconut Shrimp
Ingredients:
1 lb. large shrimp
4 eggs
1 cup flour
2 cups unsweetened coconut flakes
2 cups panko breadcrumbs
4 cups canola oil
A pinch of salt and pepper
Directions:
Peel and devein the shrimp (if not done already), then make a narrow slice along the back of each shrimp to "butterfly" it.
You will need three small bowls. In the first bowl, add the flour and season with salt and pepper. In the second bowl, crack and whisk eggs. In the last bowl, mix together the coconut flakes and panko.
Working with one shrimp at a time, begin to crust the shrimp. Place shrimp in flour, then egg, then coconut mixture. Lightly press the coconut mixture on the shrimp, place on a plate. Continue this process until each piece of shrimp is coated.
In a deep sauté pan or stock pot, bring oil to 350 degrees. Gently drop shrimp into the oil and fry until golden brown. Remove with tongs or a slotted spoon. Drain on a paper towel and serve immediately.