HAWAIʻI in the Kitchen: Fluffy Pancakes and Hearty Omelets
Bryson Bryson Carvalho of Eggs 'n' Things in Ko ʻOlina on Oʻahu gets creative with the restaurant's pancake mix and shows you how to make an easy French-style omelet.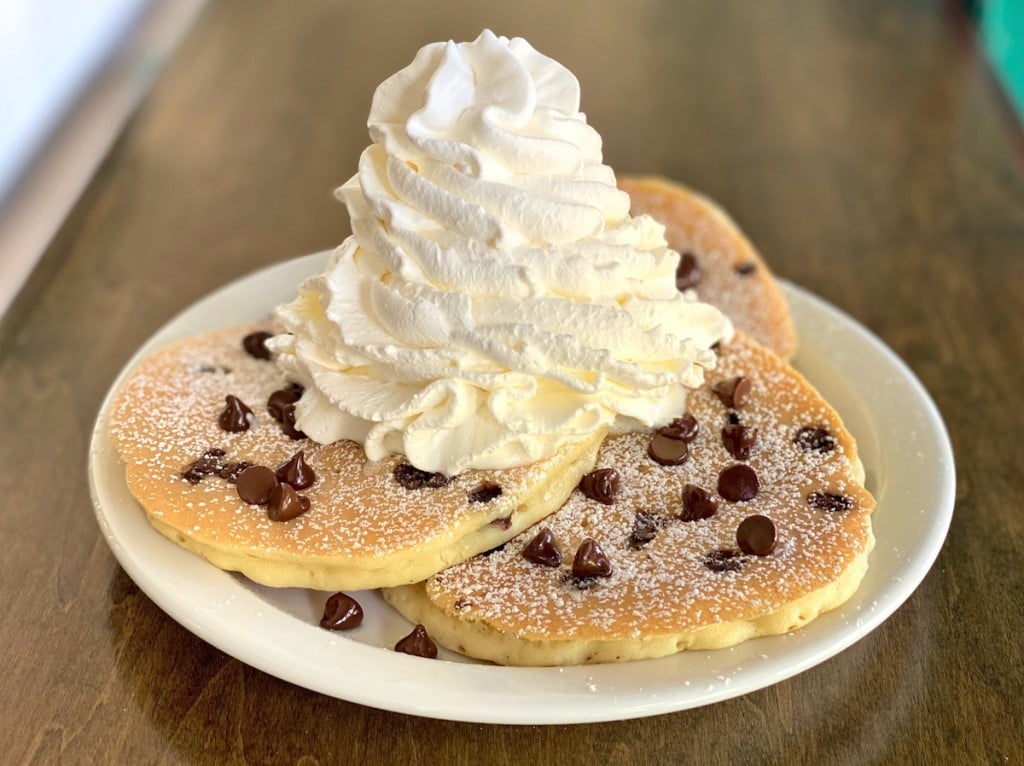 There are two things Eggs 'n' Things on Oʻahu is known for, even to local diners: pancakes and omelets.
The popular Waikikī eatery, which first opened in 1974 on ʻEna Road, has always specialized in classic, local-style breakfast fare, from Hawaiian sweet bread French toast to Spam and eggs.
But the pancakes—fluffy and loaded with fresh fruits—and omelets—huge and made with local eggs—are the big draws. (There's even a $20 macadamia nut pancake stack—the All Fresh Fruit Rainbow Pancakes—with bananas, strawberries, kiwi, blueberries, pineapple and papaya. Quite the splurge!)
Bryson Carvalho, the manager at Eggs 'n' Things in Ko ʻOlina, shows us how to make chocolate chip pancakes with the restaurant's pancake mix (available online here) and a French-style omelet filled with spinach, bacon and cheese, one of the restaurant's most popular.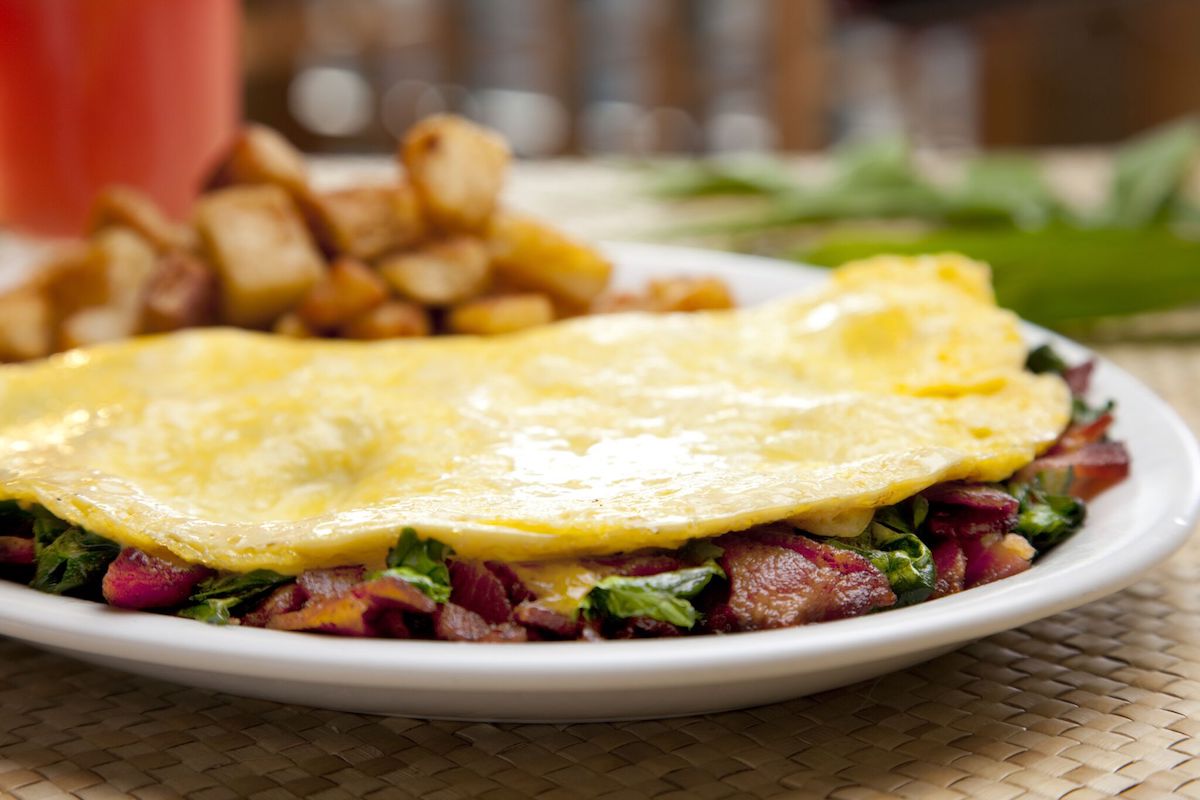 You know, for those days when you just want comfort food for breakfast. (Or dinner, we don't judge.)
(To see more videos, follow us on Instagram @hawaiimagazine.)
Here's the recipe:
Chocolate Chip Pancakes
Ingredients:
Pancake mix
Water
Chocolate chips
Whipped cream, optional
Directions:
Set griddle or pan to 325 to 375 degrees. Make pancake batter using the mix and water. (Follow instructions on the bag.) Ladle three 4- to 5-inch pancakes on the griddle or in the pan. Cook pancakes for 1 1/2 minutes or until edges of the pancakes are dry. (You'll see bubbling on the edges when it's ready to flip.) Add any ingredients—chocolate chips, diced fruits—to the pancakes before the edges start bubbling. Carefully turn pancakes over with a spatula and cook for another 1 1/2 minutes. Add whipped cream or any other toppings.
Spinach, Bacon & Cheese Omelet
Ingredients:
3 eggs
Butter or oil
Handful of fresh spinach, washed and chopped
Bacon, cooked and chopped
Shredded cheese
Directions:
Set oven to 375 to 400 degrees. Ladle butter or oil into a 10-inch frying pan; swirl oil to coat evenly. Pour out the remaining oil. Place pan on the burner and turn the stove on high. Whip your eggs. Evenly pour about 6 ounces of the whipped eggs into the frying pan. Allow the egg to spread. Turn the burner off when the egg starts to rise. Evenly spread cheese in the middle of the egg, leaving about a 1-inch perimeter. Add in spinach and bacon. Fold the egg over with a non-stick spatula to form a three-quarter fold omelet. Make sure the texture inside is moist and not dry. Place the frying pan with the omelet into the oven for 2 to 4 minutes until done.