HAWAIʻI in the Kitchen: Keepin' Up With Kylie Cocktail
This is Deck Waikīkī's take on the classic Mexican Paloma cocktail.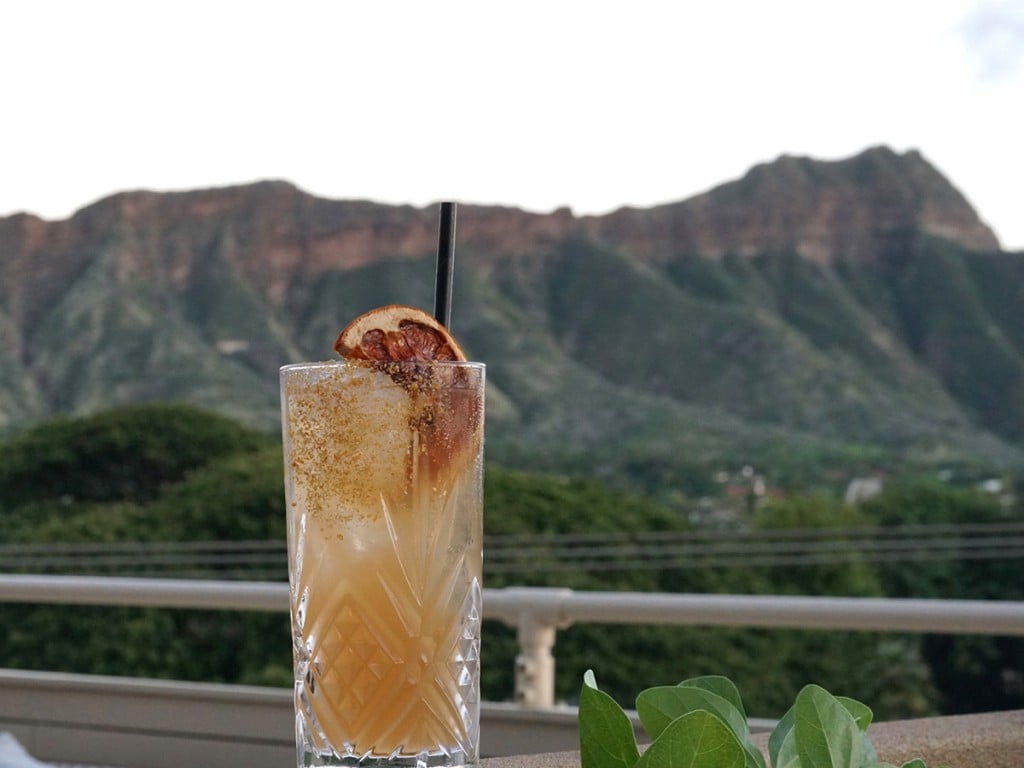 Bartender Gerard Grehan from Deck Waikīkī, located in the Queen Kapiʻolani Hotel on Oʻahu, crafts his version of the classic Paloma, a beloved Mexican cocktail that typically combines grapefruit juice, fresh lime juice, tequila or mezcal and club soda.
This version features a unique combination of those classic Paloma ingredients with Ancho Reyes, a spicy liqueur crafted from ancho and poblano chiles, and grapefruit sherbet. It's a fun twist on an already fun cocktail.
About the name, the restaurant often names its cocktails after employees and managers. If you want to know the story behind Keepin' Up With Kylie, you'll have to ask a server. (He or she will tell you.)
(To see more videos, follow us on Instagram @hawaiimagazine.)
Keepin' Up With Kylie Cocktail
Ingredients:​
3/4 oz. ginger-infused mezcal
3/4 oz. Casamigos Reposado tequila
1/2 oz. Ancho Reyes
1/2 oz. freshly squeezed lime juice
1.5 oz. grapefruit sherbet
Splash of soda
Directions:
Salt the rim of the Collins glass. Add all ingredients except soda water to the shaker. Shake and strain into the Collins glass. Top it off with soda water. Garnish with dried grapefruit.