Hawaiʻi is the Happiest State in 2020
But you knew that already, didn't you?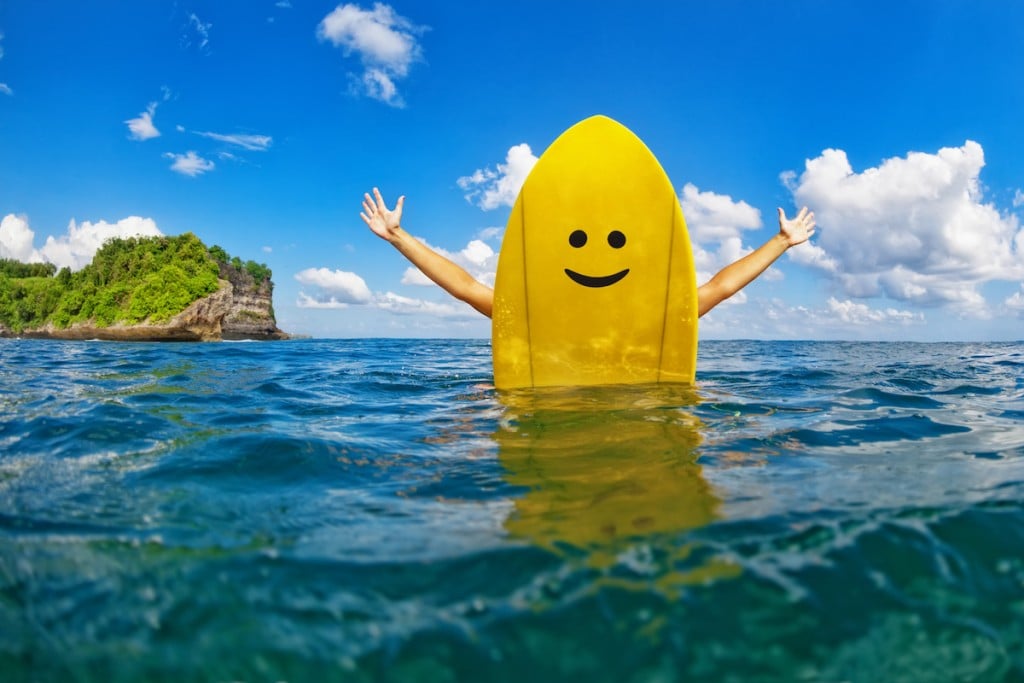 To those of us who live here—and many of you who travel here often—it's no surprise.
A new survey from WalletHub ranked all 50 states in terms of "happiness" and Hawaiʻi came out on top.
That's despite a recent surge in COVID-19 cases that forced a second shutdown (at least on Oʻahu), a double-digit unemployment rate and the stall of the state's tourism industry since March.
Still, Hawaiʻi is the Happiest State in America, edging out Utah, Minnesota, New Jersey, Maryland, California, North Dakota, Iowa, Idaho and Connecticut—all on the Top 10 list. The Aloha State earned a total score of 69.58 (out of 100).
And it's more than just our year-round sunshine, gorgeous beaches and Instagram-worthy sunsets. (Though, we're sure those helped!)
WalletHub used 32 metrics to determine the rankings, including emotional and physical well-being, work environment and community environment. It pulled data for the survey from a variety of sources, including the U.S. Census Bureau, Bureau of Labor Statistics, Centers for Disease Control and Gallup. (FYI: For seven years, Hawaiʻi has placed first in Gallup's overall well-being rankings.)
"Happiness is a feeling of joy, contentment, and overall positive emotions," said Dr. Chieh-Chen Bowen of Cleveland State University's psychology department in a WalletHub statement. "Happiness is a universal goal. We all want to be happy and want such feelings to last."
The bottom three on the list are Oklahoma, Arkansas and West Virginia (which landed in the last spot).
While WalletHub has been doing its Happiest States study since 2014, the financial site notes the particular circumstances of the year making a difference. "In 2020, the COVID-19 pandemic has disrupted life as we know it, causing sickness, limiting social interactions, and leading to widespread job losses," WalletHub's Adam McCann wrote. "During these trials, which have had a strong negative impact on Americans' mental health, WalletHub searched for the states where people can stay positive despite the circumstances."