Hawaiʻi Launches a Pre-Travel COVID-19 Testing Program on Oct. 15
Out-of-state travelers with negative COVID-19 tests will be able to skip the 14-day mandatory quarantine upon arrival in the Islands.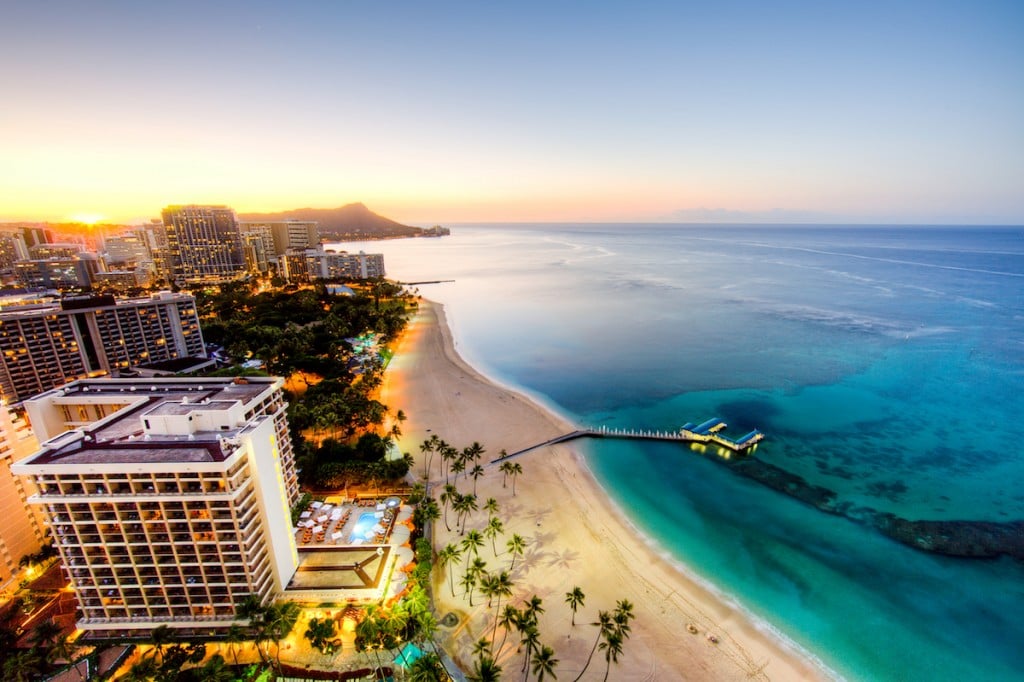 This is the news many frequent visitors to the Islands have been waiting for.
Hawaiʻi Gov. David Ige announced today that out-of-state travelers with negative COVID-19 test results may be able to skip the 14-day mandatory quarantine upon arrival in the Islands starting Oct. 15.
This much-anticipated pre-travel testing program—first announced back in June and postponed twice because of surging coronavirus cases both on the Mainland and in the Islands—seems to be a go now. (New infections in Hawaiʻi are on a slow decline. Yesterday, the state reported 102 new infections and three deaths statewide, bringing the state's total to 10,946 coronavirus cases and 103 deaths.)
As part of this program, travelers of all ages will have to provide a negative COVID-19 test taken no more than 72 hours before arrival to qualify for the quarantine exemption. For now, there will be no tests available at airports.
The program is viewed as one of the major ways Hawaiʻi's tourism-centric economy can start to recover since the start of the pandemic in March. The Hawaiʻi Tourism Authority reported that July visitor arrivals had dropped 98%.
In a statement issued today, Hawaiian Airlines praised the news: "We are ready to safely welcome Hawai'i travelers under the state's pre-travel testing program. It is another important safety layer that strengthens the comprehensive protocols Hawaiian Airlines and our visitor industry partners have adopted in recent months to protect our employees, guests and community. With these measures in place it is time to begin to reopen our economy."
Here's what to expect with this new pre-travel testing program:
All travelers must either pre-test or go into 14-day quarantine upon arrival to the state.
All travelers are required to have their temperature checked and complete a health and travel questionnaire.
As an alternative to quarantine, a traveler must produce evidence of a negative COVID-19 test no earlier than 72 hours prior to their flight arrival in Hawai'i.
The interisland quarantine for anyone arriving on any island other than O'ahu continues through Sept. 30, unless terminated or extended by a separate emergency proclamation.
FDA-approved nucleic acid amplification test (NAAT) tests, processed by a Clinical Laboratory Improvement Amendments-certified laboratory are the only types of coronavirus tests currently approved.
Currently approved trusted testing partners are CVS and Kaiser Permanente.
"The governor's announcement aligns well with the fact that Hawaiʻi's visitor industry has established protocols to ensure the safety of our residents and workforce, while also welcoming back pre-tested guests safely," said John De Fries, who started today as the new president and CEO of the Hawaii Tourism Authority, in a statement. "We continue to educate visitors before and after they arrive in the Hawaiian Islands to make them more mindful and aware about their responsibility to keep themselves and our residents safe."
Visitors to Hawaiʻi will still be subjected to the same restrictions facing residents. Currently, people on Oʻahu are under a stay-at-home, work-at-home order; residents are not allowed to gather, must wear face masks in public, and can only hike or lounge on the beach alone. (This order should end on Sept. 23. The mandatory 14-day quarantine for interisland travel for anyone arriving on any island other than Oʻahu is expected to end on Sept. 30.)
Many hotels and restaurants dependant on Hawaiʻi's visitor industry are excited about the launch of this program, which should help to kickstart the economy.
"We're very supportive of the state moving forward with plans to reopen trans-Pacific travel," says Charles Head, general manager of the Fairmont Orchid on Hawaiʻi Island. "We feel and understand the difficulties the COVID challenge has placed on our communities. We agree that it is time for a judicious and careful reopening of the state, so that we may alleviate the great pressures our ohana has felt these last five months."
For more information about the state's plan and FAQs, visit hawaiicovid19.com.