HAWAIʻI Magazine is Returning to Print in 2022
You read that right, HAWAIʻI Magazine will be back in print starting with our upcoming Readers' Choice Awards issue.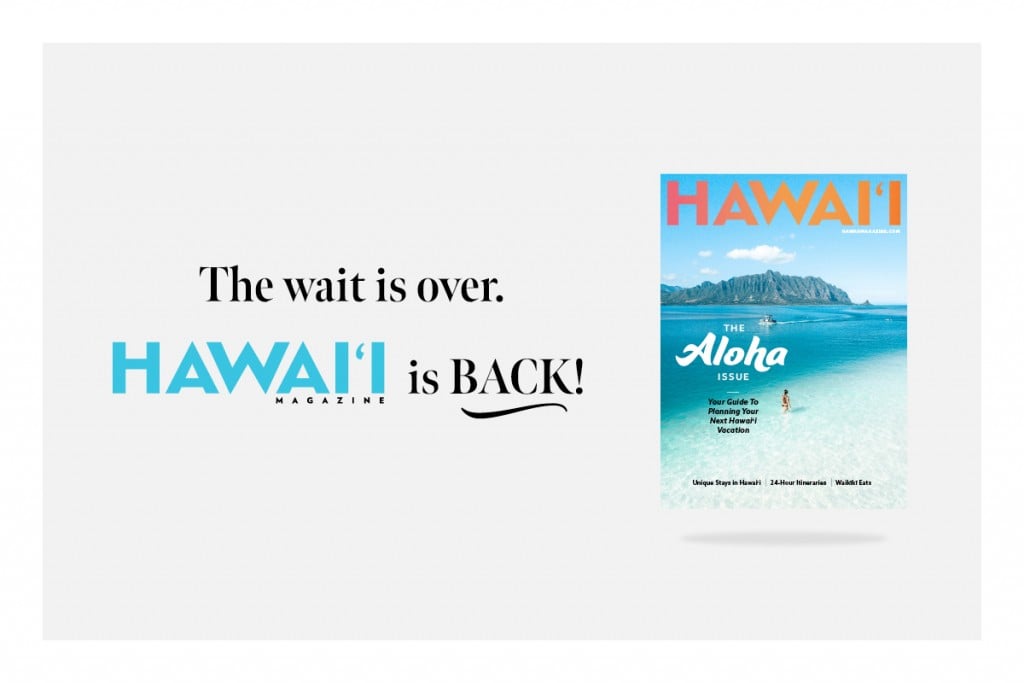 The news you all have been waiting for has finally arrived.
HAWAIʻI Magazine is back in print, and will be marking its return in our 2022 Readers' Choice Awards issue, which is set to be mailed out to our loyal subscribers at the beginning of April. After nearly a year of being exclusively digital—we do recommend you read our digital issues if you haven't, where there is a wealth of great HAWAIʻI Magazine content—our staff is excited to once again grace your hale (homes) with a copy of HAWAIʻI Magazine that you can physically hold in your hands and put on your coffee tables.
The past few years have been difficult for all of us, with COVID-19 changing the way we live our lives and conduct business, and this meant us having to put HAWAIʻI Magazine on a print hiatus for much of 2021. And so we at HAWAIʻI Magazine are incredibly grateful for our readers and subscribers who have stuck with us along the way. Mahalo.
While HAWAIʻI Magazine took its print hiatus, our editorial and art teams worked together to create a brand-new look for the magazine, one that puts on display the beauty of the Islands—and you will see just that in our upcoming Readers' Choice 2022 issue. With bigger pictures, better maps and a modern design, we'll share the stories of the Islands with you, our loyal readers. And while the look of the magazine may be different, we've made sure to keep the voice of HAWAIʻI Magazine very much the same, and you can still expect to read about some of our favorite beaches, insider island guides, culture and more in our upcoming issues.
Speaking of changes, HAWAIʻI Magazine will switch to a quarterly format, with four magazines going out to subscribers a year. We're doing this to raise the quality of HAWAIʻI Magazine even higher, and having extra time to put the magazine together will lead to bigger and better issues—ones we know you'll love.
If you haven't subscribed to us already, or if you let your subscription lapse during our hiatus—don't worry, we don't blame you—you can subscribe, or renew your previous subscription, here. In our first issue back, we have stories ranging from a look at the Turtle Bay Resort's newest transformation on Oʻahu to a guide on the upcountry paniolo town of Waimea on Hawaiʻi Island.
Of course, you'll also have access to the results of our Readers' Choice Awards, which will give you a definitive list of some of the best restaurants, beaches, towns and more in the Hawaiian Islands, all voted on by our informed readers and subscribers.
One of the great joys of working for a publication like HAWAIʻI is knowing that we can share the magic, the majesty and the aloha of the Islands with readers like you who make it all possible. Mahalo nui loa for your continued support.