HAWAI'I Magazine's 22nd Annual Photo Contest is Open for Submissions
One grand prize, five categories, your photos.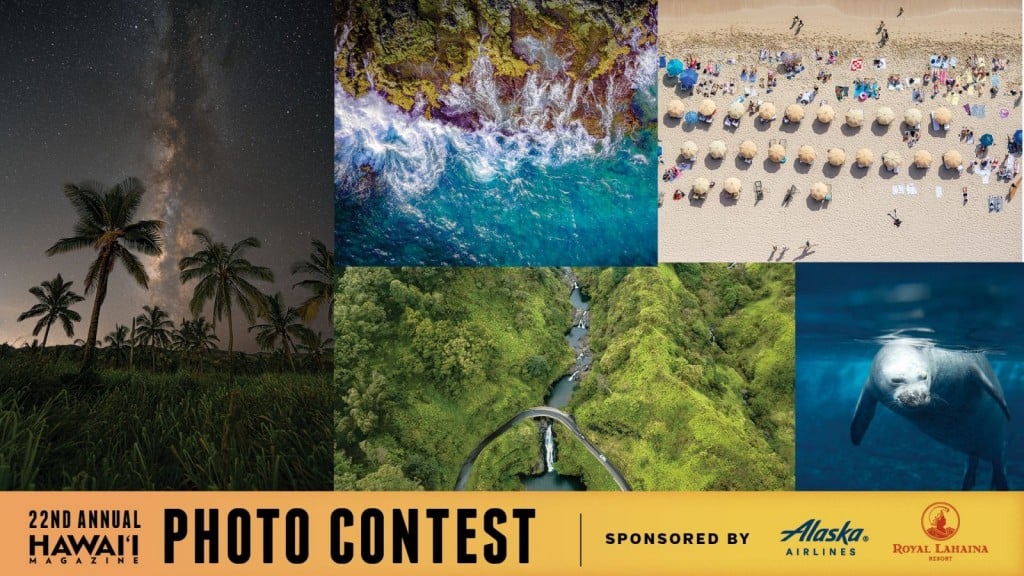 It's that time of the year once more. Our 22nd annual Photo Contest is now taking submissions for our five featured categories: Land, Ocean, People, Sunset and Wildlife. Whether it's that magical shot you took on your last vacation, where everything lined up just right, or a photo that you spent all morning setting up, as long as it was taken after Jan. 1, 2018, all photos are welcome.
And of course, an excellent photo deserves an excellent prize. The shot that stands out above the rest, our grand prize winner, will receive two round-trip coach airfares on Alaska Airlines as well as a four-day/three-night stay at the Royal Lahaina Resort on Maui.
First-place winners in their respective categories will be shipped a HAWAIʻI Magazine prize pack and all winners will be published in the January/February 2021 issue of HAWAI'I Magazine. Talk about bragging rights!
From powerful lava portraits to night sky panoramas and horses grazing in front of a fierce sunset, the subject and focus of our grand prize winner changes every year, so don't think you need top-of-the-line camera gear and experience to win. Sometimes, all it takes is being in the right place, at the right time, with your camera in hand.
For more information about HAWAIʻI Magazine's 22nd Annual Photo Contest, visit the contest page.