Hawaii plantation town on list of most endangered places in U.S.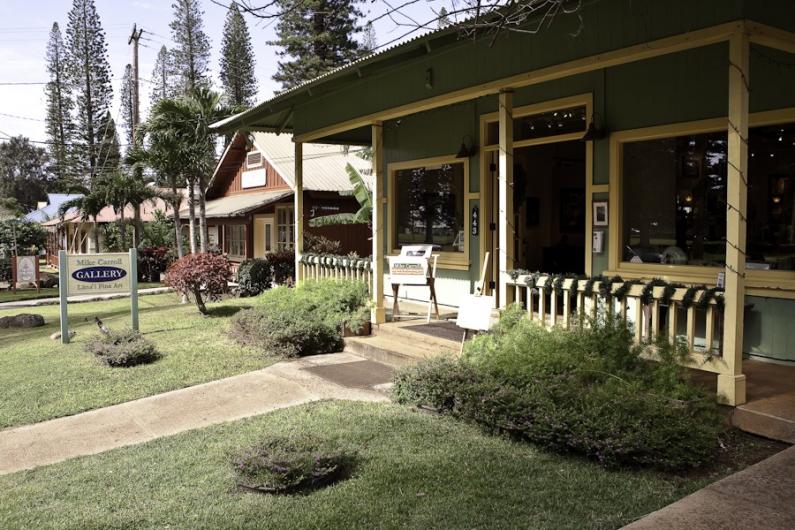 Lanai City, one of Hawaii's last largely intact plantation towns, has been included in the National Trust for Historic Preservation's latest list of America's 11 Most Endangered Historic Places, released this week.
The island of Lanai's modestly-populated residential center— also the former hub of its long-gone pineapple industry—was included on the annual list due to planned changes the NTHP believes will permanently alter Lanai City's historic visage.
Still known as the Pineapple Island, Lanai, from the 1920s through 1980s, was most famous for its more than 20,000 acres of prime Hawaii pineapple plantation land, founded by businessman James Dole. Since the demise of the island's pineapple industry in 1993, Lanai's main industry has largely been the small, but vital tourist trade drawn to the island's seclusion, two world-class Four Seasons resorts, and quaint old-Hawaii charm of Lanai City (pop. 2,500).
The National Trust for Historic Preservation, which has annually compiled endangered places lists for two decades, wrote as its reason for Lanai City's inclusion:
In the 1920s, Dole, who owned the entire island, created a thriving company town, complete with hundreds of plantation-style homes, a Laundromat, jail, courthouse and police station, all centered around a tree-lined park named in his honor.
The company town of Lanai City looks very much as it did in its 1920s heyday. There are no traffic lights, no malls, no public transportation and less than 30 miles of paved road on the island.
Today, Lanai is almost entirely owned by Castle & Cooke, one of the largest private landowners in Hawaii. The company, which also owns Dole Foods and two high-end Four Seasons resorts on Lanai, recently submitted a three-part plan calling for the demolition or alteration of 15-20 historic buildings in Lanai City to make way for large-scale commercial development.
The new development proposal includes an oversized, out-of-scale grocery store, dramatically incompatible with the historic downtown. The grocery store's parking lot alone would consume an entire city block. Local preservationists hope to convince Castle & Cooke that a preserved Lanai City is a draw for heritage tourists and is, therefore, an economically viable solution.
Is it likely Lanai City's inclusion on the Endangered Historic Places list will alter Castle & Cooke's plans to some extent? Actually, yes.
Over the years, the list has become one of the most effective tools for saving America's most at-risk architectural, cultural and natural heritage sites. Of the 211 sites cited since the NTHP began compiling lists in 1988, only six have been lost.
Want to learn more about Lanai and Lanai City?
For our March/April 2009 issue, HAWAII Magazine editor John Heckathorn and photographer David Croxford traveled to Lanai to meet its residents and experience its natural wonder. See what they found on their trip in the feature "Hidden Hawaii: Cool, green and serene Lanai." Click here.
In April 2008, I visited Lanai to put together a HAWAII Magazine feature on the island's diverse collection of beaches. Along the way, I couldn't help taking photos of more than just sand and surf. HawaiiMagazine.com got my pics. Click here for a slideshow.
For a look at other sites on the 2009 list of America's 11 Most Endangered Historic Places, click here.