Hawaii Travel Ideas For Your Next Romantic Getaway
Spice things up with these unconventional dates across the Hawaiian Islands.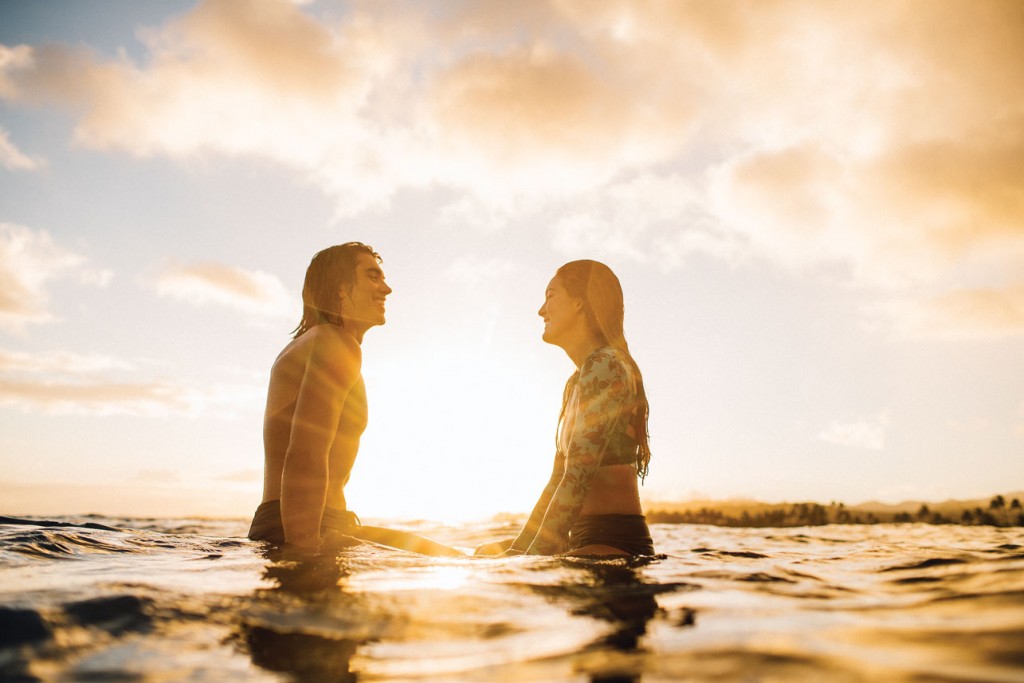 Whether you've just sparked a new flame or rekindling a longstanding one, there's no better place than the Islands to remember this: relationships are an adventure. Here are a few ways to fan that fire for couples who enjoy so much more than just long walks on the beach.
Rent a vintage VW and set up camp
It's like a quirky, tropical storybook romance come to life as you and your partner cruise around shorelines in the casual comfort of the coolest ride on Oahu's windward side. Based in Kailua, Hanahou Campers offers a 1977 Volkswagen outfitted with two burner stoves, a cooler, shower and Hibachi grill. "You have your bed, your vehicle and your photo subject all in one," says Elana Jadallah and Aaron Haynes, the Hawaii Island-based travel photography and blogging couple, who document their adventures together on her site, Elana Loo. "It's amazing to wake up to the waves, spend your time exploring the whole island and connecting with your other half." The van comes equipped with racks for two surfboards—perfect for those impromptu surf sessions. Hope one of you can drive stick!
Escape to a jungle retreat
Rest, relax, repeat. It's pretty much every couple's mantra when planning a Hawaiian getaway and for good reason. "For romantics and lounging enthusiasts alike, we recommend The Modern Honolulu, The Surfjack or The Royal Hawaiian as posh, elegant resort escapes in downtown Waikiki," says Jadallah. "But if you're more of an off the beaten path couple, consider staying in jungle retreats like The Palmwood on Kauai or the Hawaii Volcano Treehouse on Hawaii Island." Nestled in lovely Moloaa, The Palmwood's seclusion from the north shore area's surrounding resorts alone is worth every penny. The latter is exactly as it sounds: a world-class treehouse built 20 feet up into the sturdy splendor of six ohia trees in a native Hawaiian rain forest.
Find a splash of color
Before chuckling off the cliché of long walks on the beach, how about adding an unexpected shade to it? Jadallah suggests thinking outside the typical white- and yellow-sand beaches for an even more unique experience. "Take in different colored sands like Papakolea, the green-sand beach on Hawaii Island, and the red sands of Maui's Kaihalulu Beach," she says, adding not to rule out the black-sand beaches scattered about Kauai either.
Express your love (for the outdoors)
"There is so much natural beauty and breathtaking views in the Hawaiian Islands," Jadallah says, and there's enough of it for whatever your coupled interests are. "Even if you're 'not the hiking type,' step away from the crowds, get rooted in nature and chase those waterfalls!" Whatever you do, just be sure to do them all—hike, swim, sail—together.