Hawaiʻi Will Be Retiring Its Rainbow License Plate
It's the end of the road for the iconic design.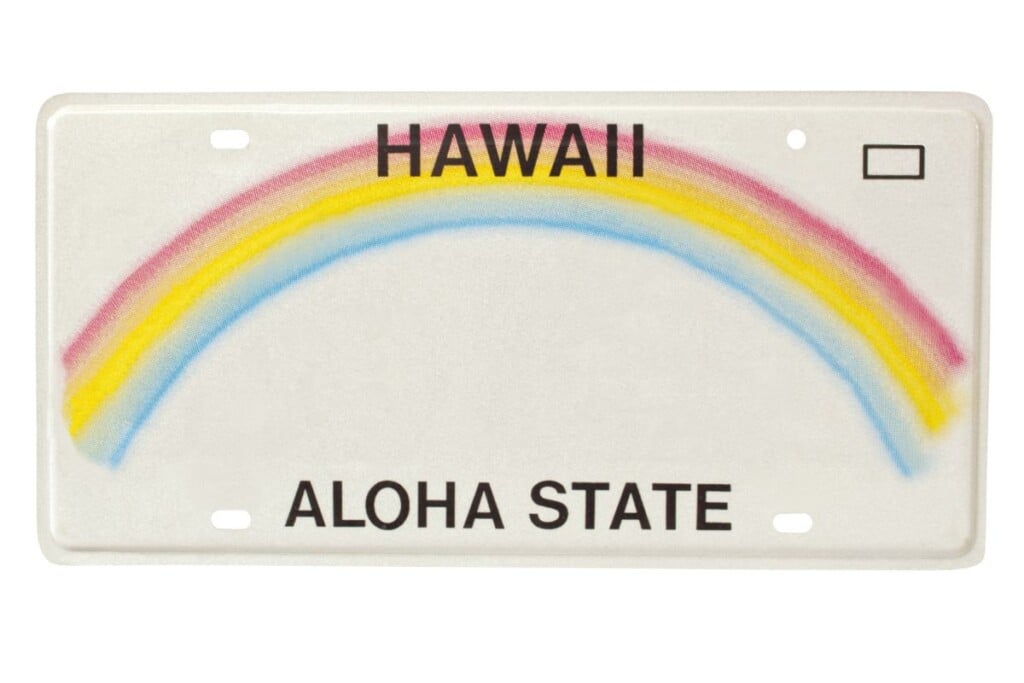 Hawaiʻi's rainbow license plate will soon be retiring.
The City and County of Honolulu confirmed with the Honolulu Star Advertiser and Hawaiʻi News Now the current license plate design will soon be a part of the past.
For more than two decades, the license plate has been an emblem of the Islands, not only seen on highways and backcountry roads, but also as stickers, magnets and keychains.
The familiar rainbow license plate was first issued in 1991. The design features a simple rainbow over a white background, with "Hawaii" along the top and "Aloha State" at the bottom. For passenger vehicles, each plate includes three letters followed by three numbers.
The effort to choose the new license plate design is underway, but the state has yet to provide a timeline for when the new plates will be issued. While the future design of Hawaiʻi's plate designs is unknown, the current Hawaiʻi plates could be a collector's item soon.