Hawaii World War II internment site named new national monument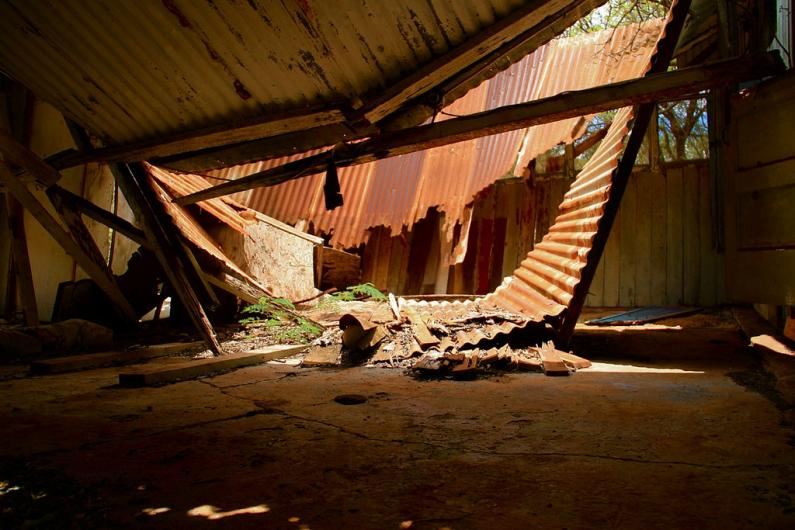 The site of a former internment and prisoner of war camp built and used on Oahu during World War II has been elevated from the national register of historic places to national monument status. President Barack Obama made the announcement earlier this afternoon.
Honouliuli Internment Camp lies mostly in ruin today. But between 1943 and 1946 as many as 4,000 people, including hundreds of Japanese American citizens, were held prisoner in the camp. Honouliuli was the largest and longest-used confinement site for Japanese and European Americans and resident immigrants in Hawaii. Perhaps because of its dark history, the site was mostly forgotten until 2002 when area historians and a representative from Honolulu's Japanese Cultural Center rediscovered it.
The more than 100-acre site is located in a gulch two miles from the western Oahu town of Waipahu, and is about 15-miles from Pearl Harbor.
A statement released by the White House earlier today said, "The monument will help tell the difficult story of the internment camp's impact on the Japanese American community and the fragility of civil rights during times of conflict."
Today's announcement falls on the 73rd anniversary of President Franklin D. Roosevelt's signing of Executive Order 9066, which authorized the imprisonment of as many as 100,000 people following attacks on Pearl Harbor. On the same day in 1976, President Gerald R. Ford took the notorious law off the books. A public apology to internees wasn't issued until 1988.
President Obama declared the site a federally protected area under the 1906 Antiquities Act at an announcement today in Chicago's Pullman Park district. The Chicago district as well as Brown's Canyon in Colorado, received similar federal designations. The national monument declarations bypass the legislative authority of Congress needed to establish national park designation. Both national parks and national monuments fall within the National Park System and are managed by the National Park Service.
President Obama has made 16 similar declarations throughout his presidency, including late last year when he allocated additional area to the Pacific Remote Islands Marine National Monument in the Northwestern Hawaiian Islands, making it the largest marine reserve in the world.
Honouliuli joins eight other federally-managed Hawaii public land designations including National Parks, National Historical Parks, National Monuments, a National Historic Site and a National Historic Trail.
For a more detailed history of Honouliuli including ongoing archeological, anthropological and sociological research, check out this 2011 feature story from the University of Hawaii.