Hawaiian Humane Society
The Hawaiian Humane Society is helping Hawaii's animals in need.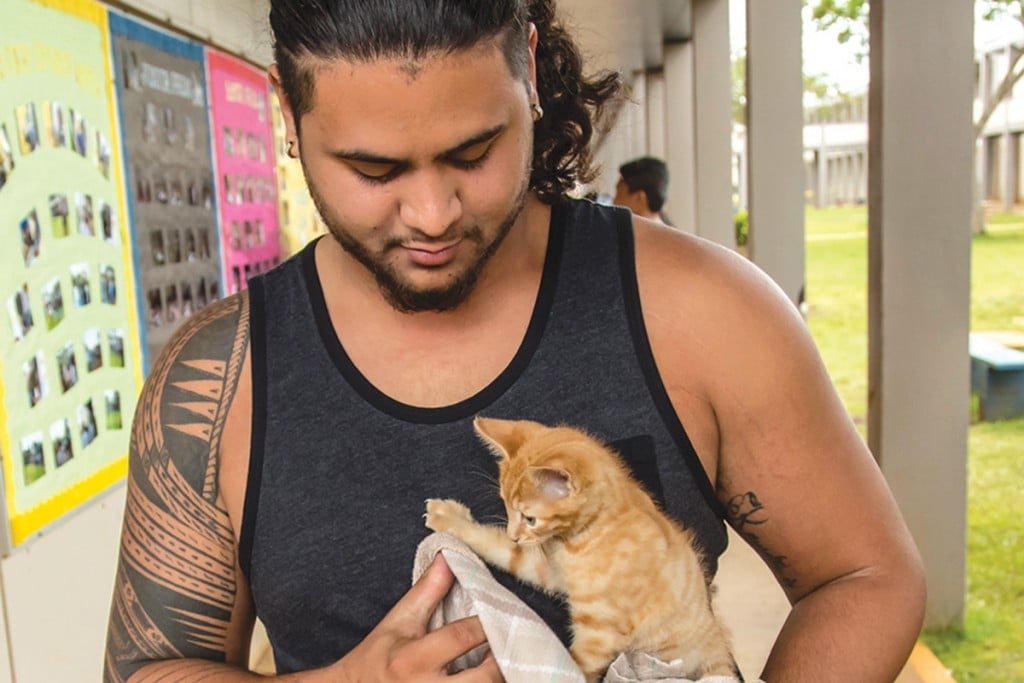 MISSION
The mission of the Hawaiian Humane Society is to promote the human-animal bond and the humane treatment of all animals.
KEY SERVICES PROVIDED
The Hawaiian Humane Society is an education and advocacy organization that shelters, protects, rescues, reunites and re-homes animals. It is Oahu's only open-admission shelter that welcomes all animals and is open 24 hours a day, 7 days a week. Established in 1883, this non-profit organization is not a chapter of any group, and gifts made directly to this independent, local organization help Hawaii's animals and people.
In 2018 the Hawaiian Humane Society's shelter programs helped more than 21,000 animals. This included finding new homes for 7,039 homeless pets and reuniting 2,907 lost animals with their families.
Supporting the Hawaiian Humane Society directly helps Hawaii's animals in need.
EVENTS AND OPPORTUNITIES
There are many ways to support the Hawaiian Humane Society: Volunteering, donating supplies, cash or check donations, gifts from IRA, life insurance, bequests, appreciated stocks. We also partner with corporations for volunteering or adoption events.
LEADERSHIP
Board
Ginny Tiu, Board Chair
Tim Brauer, Vice Chair
Mike Ching, Treasurer
Rebecca "Becki" Ward, Secretary
Eric Ako, DVM
Robert H. Armstrong
Gina Woo Anonuevo
Robert R. Bean
Shelley Cramer
John C. Dean
Nick Dreher
Elisia Flores
Ernest H. Fukeda, Jr.
Elizabeth Rice Grossman
Pamela S. Jones
Mi Kosasa
Susan Kosasa
Stephen B. Metter
David Y. Okabe
Melissa Teves Pavlicek
Lawrence D. Rodriguez
Virginia Weinman
Rick Zwern
Executives
Anna Neubauer, President and CEO
Kasey Carter, Chief Veterinarian
KC Collins, Director of Development
Laurie Kawasaki, Director of Finance
Daniel Roselle, Director of Community Relations
Natalie Spencer, Director of Human Resources
2700 Waialae Ave.,
Honolulu, HI 96826
P: 808-356-2200
E: info@hawaiianhumane.org
www.HawaiianHumane.org