Hawaii's best walkable neighborhoods
These 'hoods were made for walking. And that's just what we do.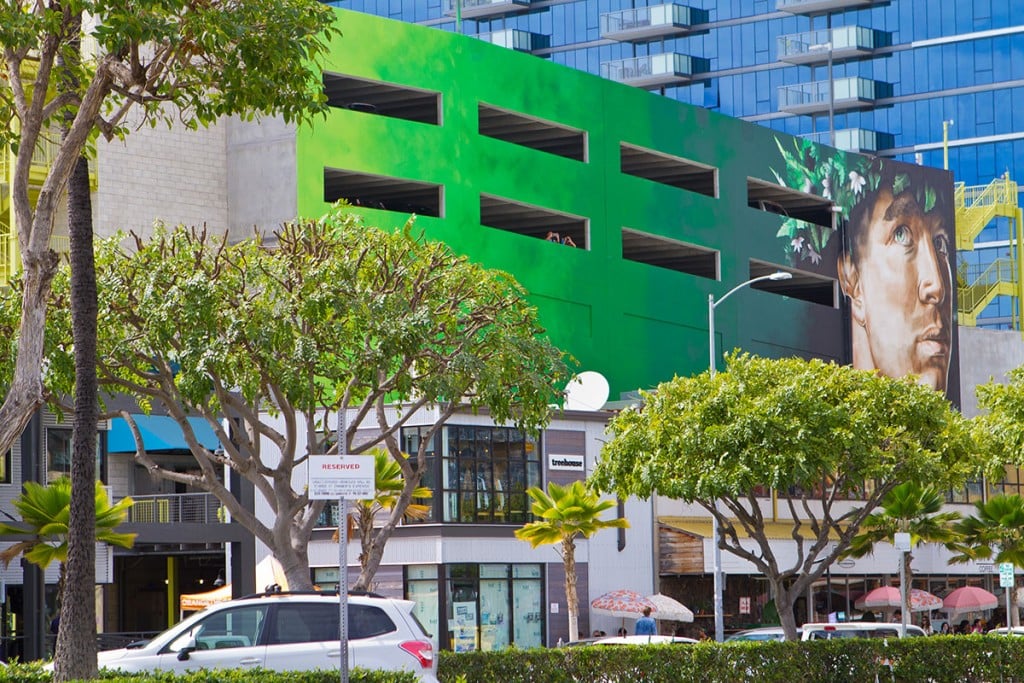 While Waikiki is Hawaii's tourist mecca, with no shortage of foot traffic, there are plenty of spots across Hawaii that are great to meander, take in the local culture and cuisine and find hidden gems on foot. Get started with these and you may just discover a few new favorite places.
1. Kaimuki, Oahu
The sidewalks of this urban neighborhood are home to lots of hot Honolulu restaurants like Mud Hen Water (3452 Waialae Ave.) and Town (3435 Waialae Ave #104), and dozens of small local businesses, including bakeries, hole-in-the-wall eateries, crack seed stores, comic book shops, gift and antique shops and art galleries.
2. Paia, Maui
We always stop in this hip Maui surf town for necessities (bentos, board wax, extra swimwear) before heading out to north shore beaches and surf spots. On the way back, hungry and thirsty, we rarely miss checking out Paia's eclectic selection of eateries.

3. Downtown Hilo, Big Island
The bayfront Hilo Farmers Market is famous for its fresh fruits and vegetables, tropical flower and homegrown eats. But don't miss strolling the sidewalks fronting Downtown Hilo's historic buildings for great places to eat, treat shops and bakeries, and unique local bookstores, fashion retailers, artisan galleries and more.
4. Kailua-Kona's Alii Drive, Big Island
The Big Island's Waikiki, this coastal road surrounded by restaurants serving up island-fresh food, cafes wafting the scent of Kona coffee, tiny food carts, eclectic local boutiques and a few hotels is Kailua-Kona's most popular thoroughfare. Every third Sunday of the month, the road is blocked to traffic for a block party.
5. Chinatown District, Oahu
We never tire of exploring this urban crossroads near HAWAII Magazine's downtown Honolulu offices for its modern and vintage architecture, groovy bars and eateries, art enclaves, stylish retailers and longtime multicultural businesses and markets.
6. Kakaako, Oahu
Once an industrial district, Kakaako has turned into a thriving urban center, thanks to the redevelopment and Pow Wow street mural and art movement that's happened there in the past several years. Home to the highest concentration of walking-distance brewpubs in town, it's a great place to walk, see street art, shop at small local boutiques or drink coffee at the centrally-located SALT complex (691 Auahi St.), or in the evening, have a local beer at spots like Honolulu BeerWorks (328 Cooke St.), Village Bottle Shop (675 Auahi St. inside the SALT Complex), WWII museum and bar The Brewseum (901 Waimanu St.), and Aloha Beer Company (700 Queen St.).