Hawaiʻi's Latest Plan on Reopening the State's Economy to 'Live with COVID-19'
First, parks, beaches and malls. Now, restaurants, salons and museums.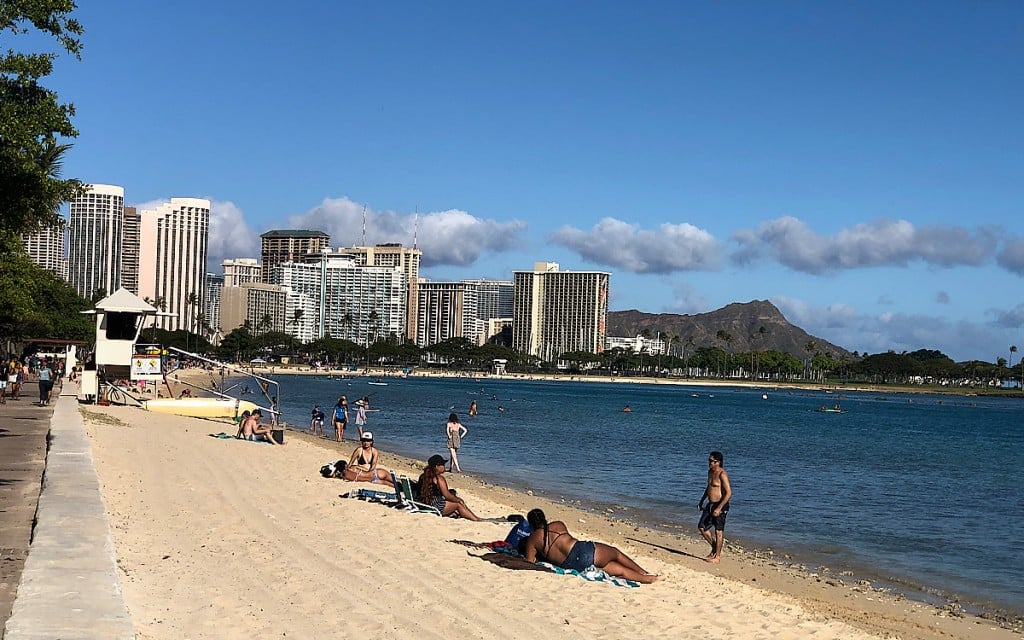 Hawaiʻi is slowly reopening. Key word: slowly.
Gov. David Ige announced a four-phase reopening strategy for Hawaiʻi's economy on Wednesday, allowing medium-risk businesses—churches, gyms, theaters, museums, restaurants, hair salons—to begin operations in June as part of Phase 2. Hawaiʻi is currently in Phase 1.
Already, malls and shops started to open their doors on May 15. The following day Oʻahu beaches reopened to sunbathing and lounging.
"High-risk" businesses like bars and clubs will remain closed until Phase 3.
Meanwhile, gatherings of 10 people or more are not allowed right now and social distancing still needs to be practiced. High-risk populations, including kūpuna, are advised to continue to stay home. And the 14-day quarantine is still required for visitors to the Islands through June.
"Hawaiʻi has done an incredible job of flattening the curve, but we are also aware that battling COVID-19 has had significant socio-economic impacts," Ige said at his daily COVID-19 briefing. "We know that this phased approach will allow us to restart the local economy and bring those who have been recently unemployed back to the employment rolls."
Hawaiʻi's total number of new coronavirus cases rose by two today, to a total of 643. There was one new case each on Oʻahu and Hawaiʻi Island.
Though beaches have reopened, state seabird sanctuaries remain closed due to COVID-19 concerns. That includes the Mokulua Islands off Lanikai, Mokuʻauia (aka Goat Island), Popoiʻa (aka Flat Island) and Kapapa—all on Oʻahu.
"The islands and islets are refuge for many native seabirds, plants, and insects, as well as for Hawaiian monk seals and other protected and endangered ocean species," the state Department of Land and Natural Resources said in a news release. "This is the time of year when seals may be pupping and it's important that they be left alone. Anyone caught on the islands can be cited for entering a closed area."
However, Ahu O Laka, or Kāneʻohe Sandbar, is not a state seabird sanctuary, remains open.
SEE ALSO: