Hawaii's State Bird No Longer Endangered
The beloved nene, or Hawaiian goose, is downlisted from an endangered species to a threatened species under the Endangered Species Act.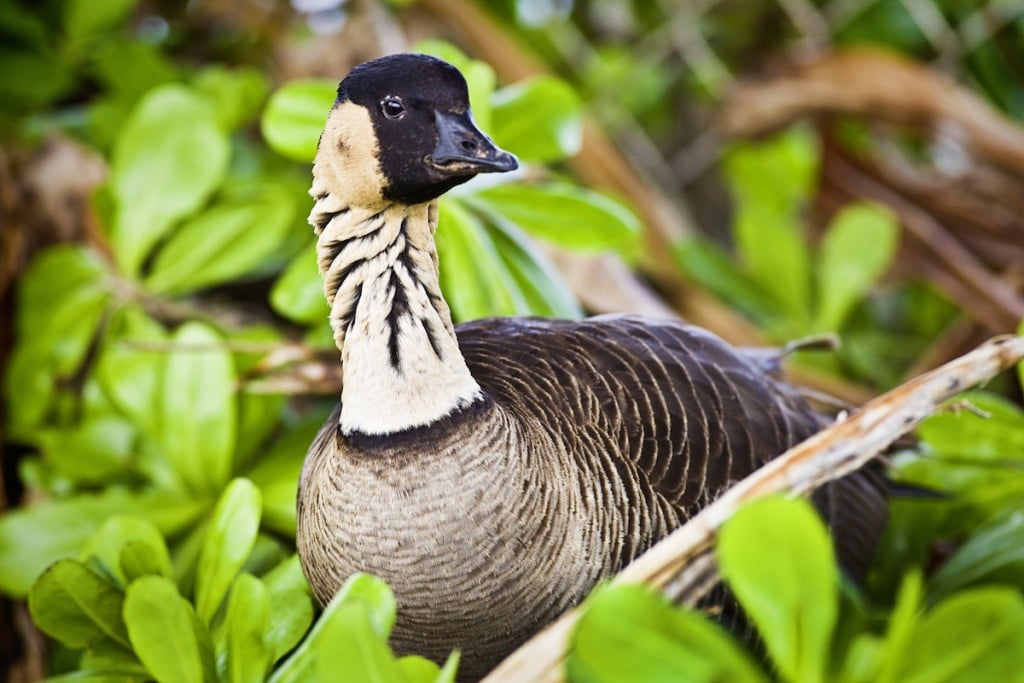 Good news for the nene, or Hawaiian goose: It is no longer on the brink of extinction.
In a ceremony at Honouliuli National Historic Site on Oahu on Sunday, state officials and U.S. Secretary of the Interior David Bernhardt announced that the official state bird of Hawaii is now considered a threatened species under the Endangered Species Act—an improvement from its endangered designation.
"You have a tremendously inspiring story," Bernhardt told state officials at the ceremony. "This is a story about what the Endangered Species Act is supposed to be about, and the great thing here is we're moving this bird—really, in my opinion—from the emergency ward or the intensive care unit. It's still in the hospital. It still needs [us] to be protective of it and thoughtful of it."
The nene was first listed as endangered in 1967, 10 years after it was named the state bird. Thanks to recovery efforts—including native captive breeding, rigorous habitat restoration and active management strategies—population numbers rose from 30 in 1960 to about 2,800 today, according to the Arizona-based Center for Biological Diversity.
SEE ALSO: 7 Fun Facts about the Nene, or Hawaiian Goose
Today, it's not uncommon to see wild nene roaming around Hawaii Volcanoes National Park on Hawaii Island, Haleakala National Park on Maui and Kilauea Lighthouse and Wildlife Refuge on Kauai.
The nene is Hawaii's only native goose, descended from Canadian geese that arrived on the Islands around 5,000 years ago. By 1949, the nene was near extinction, due to introduced predators like the mongoose and feral cats, foraging animals such as cattle and pigs, non-native plants that squeezed out the plants they fed on, and loss of lowland habitats.
For the nene to be downlisted to threatened is a notable achievement for Hawaii's conservation community.
"The recovery of the nene shows how the Endangered Species Act is supposed to work," said U.S. Sen. Brian Schatz, D-Hawaii, in a statement. "With a science-based recovery plan and a strong partnership between the state and federal governments, the species has gradually rebounded. We have a long way to go before the nene is completely recovered, and it will require continued protections, but this is an important milestone. I thank the Fish and Wildlife Service, the Hawaii Department of Land and Natural Resources, and the many environmental organizations and volunteers who have worked to save our iconic state bird."
Species listed as endangered are in danger of extinction throughout all or a significant portion of their range. A species listed as threatened means it's likely to become endangered within the foreseeable future if steps aren't taken to protect it.